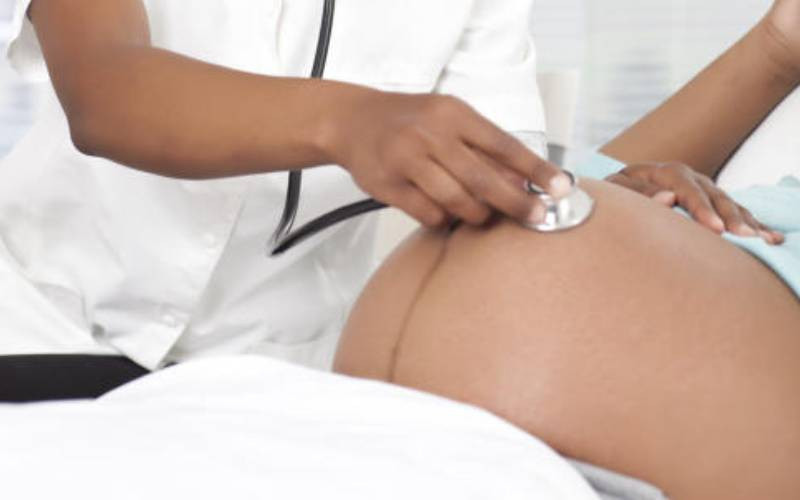 A group of healthcare institutions has launched a new digital platform that will give women in the Nairobi metropolitan area access to affordable antenatal services through transferable health credits.
The digital platform, named KimboCare, offers easy-to-access credits converted from funds received from sources in the diaspora. The credits can be used to access medical services from selected institutions which include MP Shah Hospital and GoodLife Pharmacy.
With this collaboration, both organisations seek to provide adequate prenatal care which has been largely linked to reduced maternal and newborn mortality rates.
The programme is designed to reduce inefficiencies in the usage of funds meant for health purposes and to ensure healthcare is affordable. It also ensures low-income women reap the benefits of receiving adequate antenatal care by increasing access to health education and support.
According to KimboCare's Murielle Tiambo, antenatal care gives women the opportunity to receive vital information and support on topics such as nutrition, exercise, and stress management during pregnancy.
"There has been significant progress reducing maternal mortality rates in Kenya over the past two decades, but access to quality preventative care remains an issue for women living in more precarious settings. KimboCare aims to close the gap to access once and for all," Tiambo says.
A selection process will determine eligible candidates. The criteria includes confirmed pregnancy, residence in Nairobi metropolitan area, and proof of limited financial resources.
Members of the diaspora have previously lauded the effectiveness of KimboCare's cashless solution which has now become a go-to platform when they are seeking to support families back home in Kenya.
"We appreciate the warm embrace we are receiving in Kenya for the innovation. We have an established collaboration scheme with medical institutions in the KimboCare network. This outcome-based programme which is aimed at supporting healthy pregnancies, is just a first of a series of more to come as more organisations seek to purchase health outcomes from the KimboCare marketplace." KimboCare's Franck Tiambo affirmed.
Thanks to its innovative concept of "health credits", a Blockchain-enabled technology, the KimboCare platform allows better traceability of medical services delivered to a low-income patient, promoting health equities in global health access and hopefully, more effective progress towards 2030 United Nations SDG for health coverage for all.
Related Topics