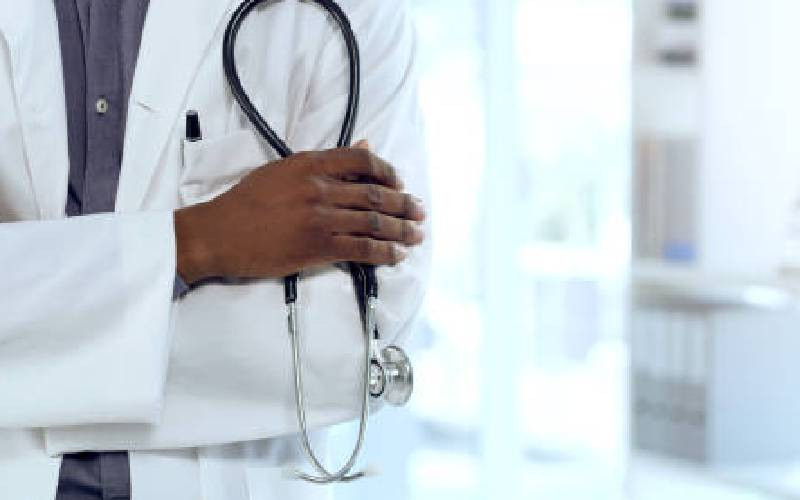 Doctors have called off a planned nationwide strike that was to begin today.
The Kenya Medical and Practitioners, Pharmacists and Dentists Union (KMPDU) made the announcement yesterday to facilitate further dialogue with the government.
Secretary General Davji Atellah said the decision was arrived at following goodwill from the government.
Atellah said President William Ruto had promised to have all Collective Bargaining Agreements (CBAs) implemented, in addition to having health committees address health merging issues at national and county levels.
The union issued the strike notice on November 26 to demand the implementation of 2017 and 2021 CBAs by the government.
In the past one month, the doctors have also engaged Health Cabinet Secretary Susan Nakhumicha on the implementation of the 2017 and 2021 CBAs.
"We have called off the strike to give dialogue a third chance as a goodwill for Kenyans and a goodwill for the government that has offered an engagement," said Dr Atellah.
Among the issues raised in the CBAs was employment of more doctors to bridge an acute shortage that mostly affects quality service delivery in public hospitals.
To bridge the gap, Nakhumicha promised to deploy 800 medical interns to public hospitals.
"We have had meetings with the ministry, and particularity, we want to be grateful to the CS Nakhumicha who undertook to post medical interns who have waited for long to be posted, and are frustrated," he said.
The official added that the CS promised to have all doctors undertaking post-graduate courses paid their dues by counties to facilitate their trainings.
The court ordered the State to implement the CBA last year, and it was to be implemented in total. There was a judgment on the same, issued on October 28, 2021.
Related Topics