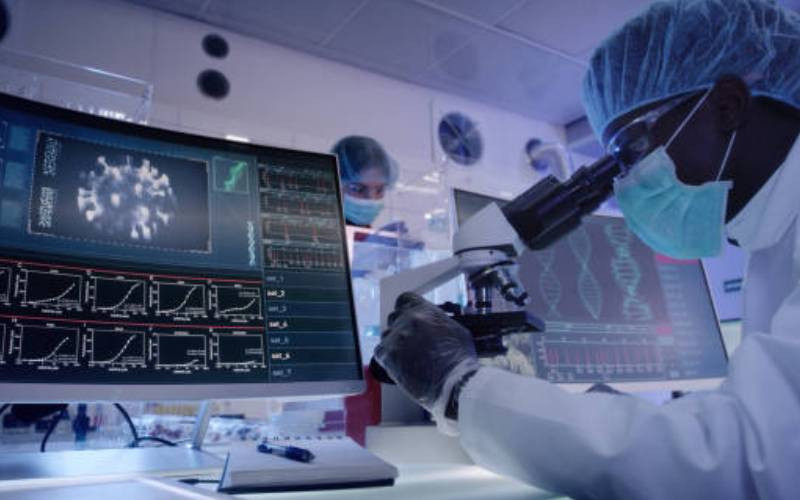 The construction of the Sh60 billion vaccine manufacturing plant at Tatu City in Kiambu County will start in March next year.
Tatu City is a special economic zone where businesses are expected to access amenities such as power and water at favourable prices to spur the growth of the economy.
The plant is being set up by Moderna Inc, one of the pharmaceutical giants behind the Covid-19 vaccine. The project is aligned with the government's plan of lowering the cost of medicines and commodities.
Health Cabinet Secretary Susan Nakhumicha said her office is in touch with the Ministry of Trade and Investments, headed by Cabinet Secretary Moses Kuria, to iron out issues, particularly on taxes levied on pharmaceutical products and ingredients, ahead of March's groundbreaking for the project.
"This is so that we are able to give concession as and when it allows to applicable products," said the CS, who spoke at Afya House in Nairobi, the ministry's headquarters.
A task force is already in place to look at the gaps existing in the manufacturing sector, among them skills and personnel, and advise the government accordingly.
"We are hoping that even when the manufacturers get these concessions, they are able to pass the benefits to their patients through the pricing of their products and commodities," said Nakhumicha.
The CS said one of the agreements they have with Moderna Inc is to facilitate skills transfer which will involve the firm employing some of the Kenyan professionals in the manufacturing process.
Moderna Inc will be manufacturing Covid-19 vaccines among others, according to its agreement with the government. The biotechnology firm manufactures the Covid-19 vaccine using mRNA technology.
This will be Moderna's first manufacturing plant in Africa.
The CS said once the firm has been set up, it will do plenty of babysitting for Kenya Biovax Institute Limited, a government-owned manufacturing plant for commodities and health technologies.
The partnership between the government and Moderna Inc, the CS said, is a public-private one.
As such, Nakhumicha said, there will be technology and skills transfer between Moderna Inc and Kenya Biovax Institute Limited. In the arrangement, Kenya Biovax Institute Limited will be responsible for packaging the vaccines that will be manufactured by Moderna Inc.
"In the beginning, we expect that they (Moderna Inc) will hold the hand of Kenya Biovax to fill and package those vaccines as we wait for Kenya Biovax to start doing their own manufacturing," she said.
The CS also revealed that Kenya Biovax Institute Limited has received approval to join the International Vaccine Institute.
"I am proud to mention that our very own Kenya Biovax Institute will further contribute to the availability of the much-needed vaccines and molecules in the country," she said.
Related Topics