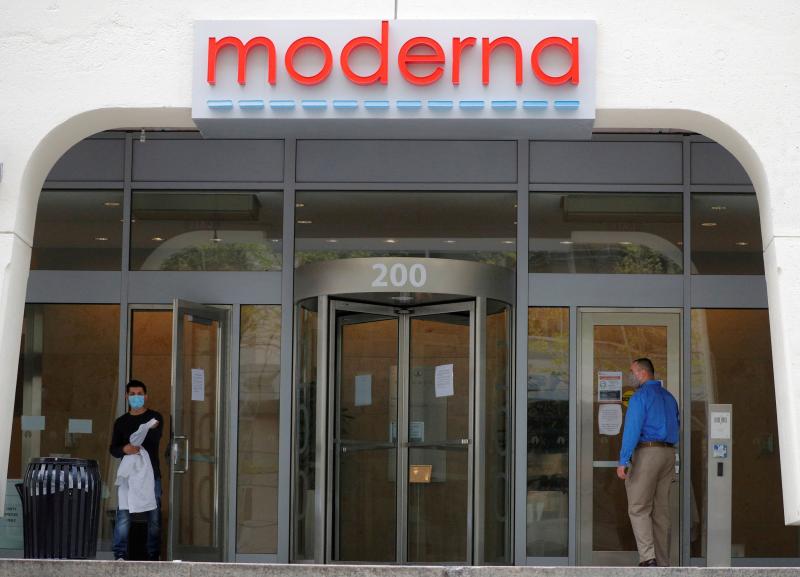 There is a silver lining in the fight against Covid-19 pandemic among other life-threatening diseases after an American pharmaceutical and biotechnology company announced establishment of vaccine manufacturing plant in Kenya.
The $500 million (Sh57 billion) facility will produce messenger RNA (mRNA) vaccines, including Covid-19 shots. The facility will focus on drug substance manufacturing, and is expected to produce at least 500 million doses, to be supplied across the continent every year.
President Uhuru Kenyatta witnessed the signing of a Memorandum of Understanding between Moderna and Kenya, at State House, on Monday.
According to Moderna, the plant will manufacture drug substance, and it will be expanded to include fill, finish, and packaging capabilities, at the site.
"Battling the Covid-19 pandemic over the last two years has provided a reminder of the work that must be done to ensure global health equity," said Mr Stéphane Bancel, the chief executive of Moderna.
"With our mRNA global public health vaccine programme, including our vaccine programs against HIV and Nipah, and with this partnership with the Republic of Kenya, the African Union and the US government, we believe that this step will become one of many on a journey to ensure sustainable access to transformative mRNA innovation on the African continent and positively impact public health".
President Kenyatta said that Moderna's investment in Kenya will help advance equitable global vaccine access and enable Africa to become an engine of sustainable global growth.
He added that setting up the plant will boost supply of vaccines for Kenya, which has a vision of producing vaccines to enhance healthcare.
"We are pleased to partner with Moderna in the establishment of this mRNA manufacturing facility to help prepare the country and our sister states on the continent through the African Union to respond to future health crises and stave off the next pandemic," said Uhuru.
"This partnership is a testament to the capabilities of our community and our commitment to technological innovation."
Africa lags behind in inoculation, but according to World Health Organisation, at least 47 African countries have joined the Covax facility whose aim is to ensure equitable access to safe and effective Covid-19 shots globally.
The aim of the programme was to ensure Africa vaccinated at least 20 per cent of her population by providing 600 million doses by last year.
Globally, about 137 doses of Covid-19 have been administered per 100 people, but vaccination rate in Africa is about 30 doses per every 100 people. In a move that was aimed at boosting uptake of vaccines in Africa, WHO has been liaising with international vaccine manufacturing companies to avert vaccine inequity in Africa.
"We would like to thank the Government of the Republic of Kenya for their support in bringing our mRNA manufacturing facility to Kenya," said Noubar Afeyan, co-founder and chair of Moderna.
Related Topics