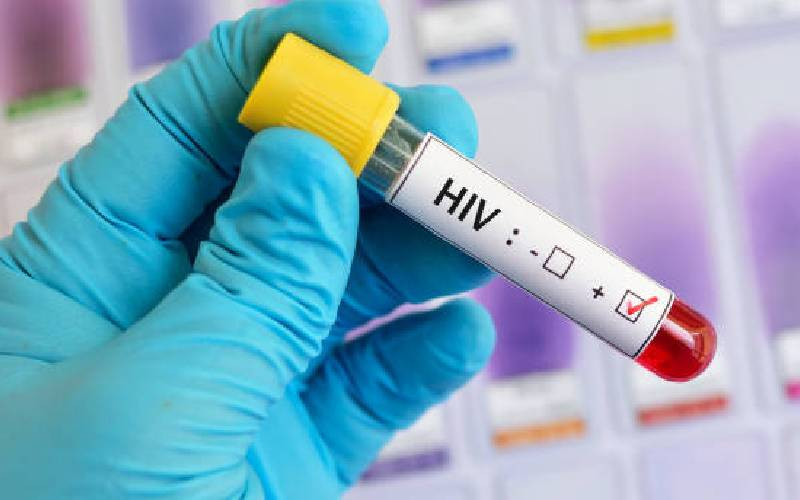 People living with HIV (PLHIV) have raised concerns over the failure to conduct viral load tests due to a shortage of testing reagents.
They say screening of viral loads enables them to know the amount of HIV in the blood.
Over the last two years, tests have not been conducted.
Speaking in Nairobi during a PLHIV leadership summit, some of those suffering from the infection complained that as a result of lack of screening, they have no idea the amount of HIV in their blood system.
It is estimated that about 1.5 million Kenyans are HIV positive. The testing reagents have run out of stock due to a lack of funding.
"The backlog will affect how patients respond to treatment because the virus could have replicated and spread in the body or it could have been suppressed," said Nelson Otwoma, the executive director of the National Empowerment Network of People living with HIV/Aids in Kenya.
Otwoma said the supply of ARVs was stabilising and called on the State to expedite clearing the viral load testing backlog.
Kenya Treatment Access Movement Chief Executive James Kamau said the backlog dates back to 2019. "There was a big backlog of viral load reagents, and that was due to funding, ideally because the government was the one paying but that was not factored in the budget," said Kamau.
Kamau called for the allocation of more funds to sustain viral load screening.
According to Edith Nyambura, the executive director of the Most at Risk Young Mothers and Teenage Girls Living With HIV Initiative, the viral load crisis has instilled fear in young women prime in their reproductive age.
Related Topics