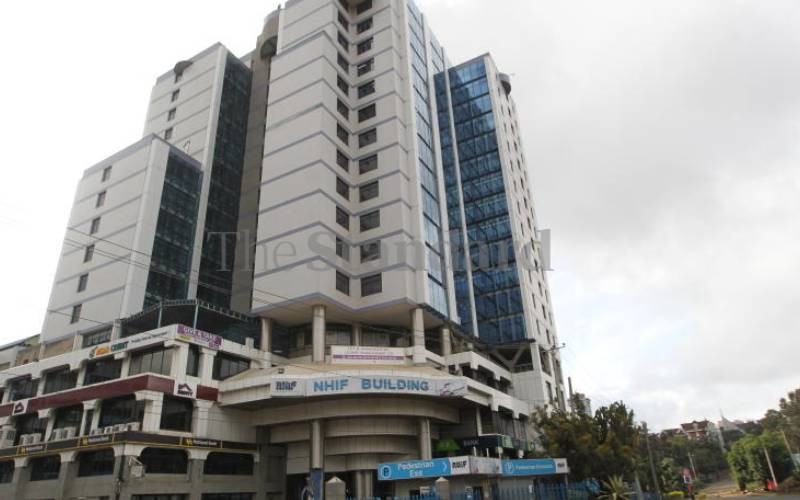 The Ministry of Health has included mental healthcare in the newly enhanced medical scheme offered by the National Hospital Insurance Fund (NHIF).
This follows the high number of cases as at least one in every four Kenyans suffer mental health illnesses, according to the World Health Organisation (WHO).
"Mental health is an area of immense concern worldwide, and Kenya is no exemption," said Health CS Mutahi Kagwe.
Fighting mental health illnesses was enhanced after President Uhuru Kenyatta assented the Mental Health Bill, 2020 into law. Patients will receive services in over 7,000 facilities across the country.
Kagwe said rates of treatment have been standardised for services offered by NHIF which has comprehensive and non-comprehensive cover for the two-year contract signed between the ministry, private hospitals and NHIF.
About 80 per cent of health facilities are comprehensively contracted with the bulk of them being government and faith-based hospitals while private hospitals have a non-comprehensive contract.
Kagwe clarified that in comprehensive covers, members will be treated without paying a single cent while non-comprehensive members will be required to top up.
The new benefits will start on July 11, 2022, as part of the implementation of Universal Health Coverage (UHC).
Besides mental health, the two-year contract also includes expanded oncology benefits comprising bone scans, radionuclide therapy, and access to Positron Emission Tomography (PET).
The PET scan is a radioactive drug used to show up areas with more active cells than normal in the body besides whether cancerous cells have spread.
Initially, PET scans were only offered at the Agha Khan University Hospital, Nairobi, but are now available at the Kenyatta University, Teaching, Referral, and Research Hospital (KUTRRH) and a faith-based hospital in Kitui.
Kagwe said the intervention is to enhance the early detection of cancer and enhance treatment.
The Surgical Benefit package has also been doubled from 292 to 549 procedures including interventional radiology, cardiology, and maxillofacial surgeries besides covering dialysis comprehensively in over 50 healthcare providers countrywide.
Medical outpatient cover has been enhanced to cover seven essential basic lab test categories, and the payment model is risk-adjusted for the five most common non-communicable diseases.
Also, the re-reimbursement of medical inpatients has been enhanced by an average of 12 per cent and standardised across all providers.
This was a result of disagreements between the ministry and private health providers in March when they maintained that money remitted for healthcare services was too little.
A report released last year, dubbed Wrong Prescription - The Impact of Privatising Health Care in Kenya report accused the government of funding private hospitals more, through NHIF.
The report by the Economic and Social Rights Centre-Hakijamii, Centre for Human Rights and Global Justice at New York University School of Law (CHRGJ) also indicate that privatisation of healthcare in Kenya negatively impacted on the roll-out of UHC across the 47 counties.
The report recommended the need for prioritising health policies and expenditures, increasing public spending, besides significantly improving the existing public health system to guarantee accessible, affordable, and quality care.
Related Topics