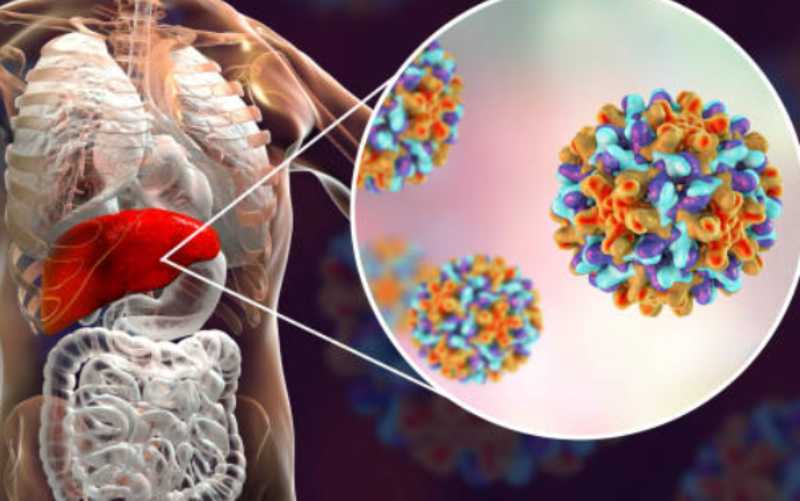 As the coronavirus pandemic subsides new concerns are now emerging across the globe over its relation to the increasing cases of Hepatitis B in children.
According to a report by the world health organisation (WHO), there has been acute severe hepatitis of an unknown origin in children.
According to the WHO Outbreak overview, as of April 21, 2022, at least 169 cases of acute hepatitis of unknown origin have been reported in 11 countries in Europe and one country in the Americas.
A total of 114 have been reported in the United Kingdom and Northern Ireland, while Spain has recorded 13.
Israel, The US and Denmark have 12, nine and six cases respectively.
The Netherlands and Italy have reported four cases each whereas Norway and France have reported two cases each. Romania and Belgium reported a case each.
The report noted that severe acute hepatitis cases among children continue to emerge in Canada and around the world, and while health officials desperately search for a cause of the mysterious illness, researchers are pointing to a possible link to Covid-19.
Hepatitis B can be transmitted through exposure to contaminated blood, needles, syringes or bodily fluids and from mother to baby. It is a chronic disorder and in some cases may lead to long-term liver damage, liver cancer and cirrhosis of the liver after many years of carrying the virus.
It leads to liver inflammation and depending on its cause, hepatitis can be acute, which flares up suddenly and then goes away, or chronic, which is a long-term condition usually producing subtler symptoms and progressive liver damage.
There are now at least 348 probable cases of severe acute hepatitis — or inflammation of the liver — in children under investigation worldwide, which are not caused by the usual hepatitis viruses or any other clear source.
Another report posted by medRxiv noted that "Compared to children infected with other respiratory infections, children infected with Covid-19 were at significantly increased risk for elevated AST or ALT"
It also noted that these results suggest acute and long-term hepatic sequelae of Covid-19 in pediatric patients. "Further investigations are needed to clarify if post-Covid-19 related hepatic injury described in this study is related to the current increase in pediatric hepatitis cases of unknown origin," the report added.
Experts are now warning that physicians need to be aware that this is a rare condition that may happen during or after Covid infection.
Kenyan Director of Health Services Jackson Kioko said the government would look at the report and any emerging trends and then make policy directions.
"The government will look at the recommendations of the World Health Organisation (WHO) report for adoption and formulate relevant policies," said Dr Kioko.
The WHO said the clinical syndrome among identified cases is acute hepatitis (liver inflammation) with markedly elevated liver enzymes.
Related Topics