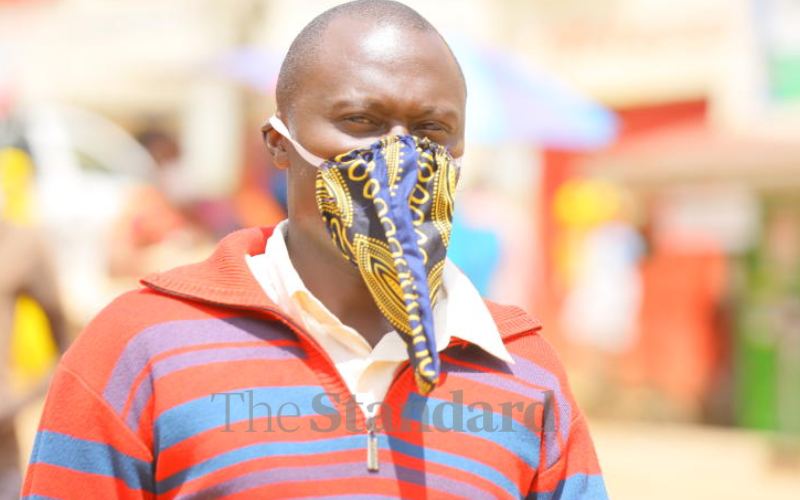 Everyone attending Madaraka Day celebrations at Uhuru Gardens in Nairobi will have to wear a mask, the government has said.
This follows a rise in Covid-19 cases with the youngest patient being a two-year-old and the oldest is an 82-year-old.
Over the weekend, Covid-19 positivity rate rose to 5.6 per cent, the highest in the last three months.
However, by Tuesday it had dropped to 4.4 per cent, with 117 people testing positive from 2,632 samples tested in the last 24 hours.
From the cases, 70 were Kenyans and 47 were foreigners. A majority were males, 68, and 49 were females.
Nairobi leads in the number of Covid-19 cases (74), followed by Bungoma (17), Kitui (14), Kilifi (5) and Kiambu (4). Garissa and Siaya reported two cases each while Turkana has one.
Experts warn that the new cases even for people who have received double vaccine doses, are likely the onset of the sixth wave of the pandemic. In March, the government lifted mandatory wearing of face masks in public.
The new cases are attributed to a new variant which has seen the country report more than 20 cases every day, according to the Ministry of Health. The ministry has raised concerns over the false perception which has drastically slowed uptake of Covid-19 jab, with at least 10 million doses still unused.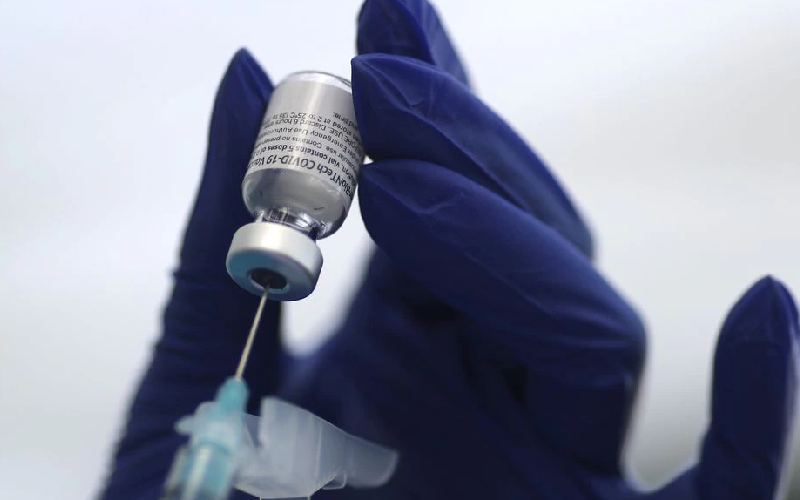 Co-director Centre for Epidemiological Modelling and Analysis and Associate Professor, Washington State University Thumbi Mwangi said in case the country records a peak, it might be as a result of either new variant, or wane of vaccines.
"A peak might be due to a new variant, which escaped the immune system such that even the vaccinated population might pick it, like is the case in Europe and China. Vaccines are also not long life, an issue that might contribute to a surge of cases," said Prof Mwangi.
Prof Julius Oyugi, director of research, University of Nairobi Institute of Tropical and Infectious Diseases said omicron has been mutating, though the variants are not as deadly as Delta. The researcher noted that if a sixth wave is reported, it will not be severe as previous waves, as individuals have developed immunity.
"The more people are infected, the more people develop immunity. I am foreseeing the virus will be like influenza virus, where once in a while a number of people get infected, but the rest of the population is protected," he said.
Dr Willis Akhwale, Covid-19 Vaccine Taskforce chair, had earlier said that Kenya is currently "in a period of low transmission…but misinterpretation of relaxation measures, affected vaccination programme besides the "false perception that Covid-19 ended."
Akhwale urged Kenyans to pick up the jabs as "currently, we are experiencing increased cases in other countries like China and Europe. To be prepared, we need to be vaccinated. This is our plea."
Dr Mercy Njuguna, a vaccine specialist says: "There has been a re-emergence of Covid-19 cases in China and now North Korea yet Kenyans are behaving as if the disease has been completely eliminated."
Dr Njuguna also lamented about low vaccine uptake, with nearly a million doses expiring, yet millions of Kenyans were still not vaccinated.
"Vaccines are meant for healthy people because they protect and help them to develop immunity against infections."
Dr Njuguna said though many people have developed natural immunity, the disease is still there and can easily kill, especially unvaccinated group.
Prof Omu Anzala, a virologist at the University of Nairobi, warned, "It is not one variant that is in circulation, but the previous ones including Omicron. We must therefore predict with precaution."
Related Topics