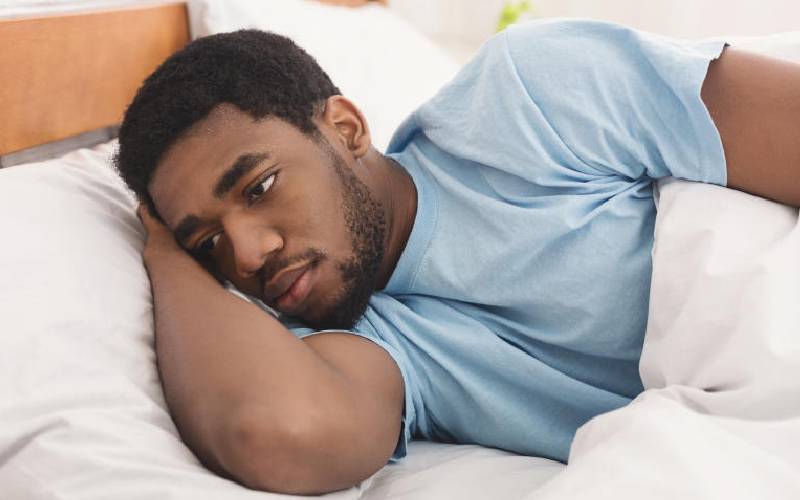 With the busy lives of Kenyans, some working in offices or factories or doing business till late, or taking up side hustles after their normal jobs to supplement their incomes, Kenyans are not getting enough sleep.
It's not only adult Kenyans but also school-going children, in boarding and day scholars.
In a recent feature by KTN News, the story exposed how children wake up as early as 4am to start the commute to school so that they are in class by 7am.
This year's World Sleep Day was marked on March 18, with the main theme being "Quality Sleep, Sound Mind, Happy World".
The little time Kenyans are sleeping is now a cause for worry for doctors, who have raised an alarm on the same.
"Recently I attended to a fatigued 13-year-old girl. The main problem was she wakes up at 4.30am to get to school by 6.30, gets home at 7pm, does homework until 9pm then goes to sleep. On Saturdays, she goes to school half-day. And she is not alone," said Dr Tessa Mkutu, a medical practitioner in Nairobi in a local daily.
She added: "The US National Sleep Foundation guidelines suggest that a school-age child (6 to 13) needs 9 to 11 hours of sleep and a teenager (14 to 17) needs 8 to 10 hours. A national policy on sleep is needed for the sake of our health and development."
Dr Mkutu, who has been in the medical field since 1999 is now calling upon the Government to establish a national sleep policy to help in this issue.
"I am not aware of any country which has a policy on sleep but where I think the national policy on sleep is needed is for boarding schools because from what I have seen, it is these children who get too little sleep. This is perhaps why the Kenya situation worries me, because so many children are in boarding school," suggested Dr Mkutu.
According to Sleep consultant Maryanne Taylor, founder of The Sleep Works, long term impacts of regular sleep deprivation include sleepiness during the day, which can cause accidents and injury, reduced memory function, reduced levels of alertness, and reduced skills in reasoning and problem solving, says Taylor.
"Lack of sleep can also cause increased risk of serious health problems such as heart disease, heart attacks, strokes and high blood pressure and stroke," she adds.
Related Topics