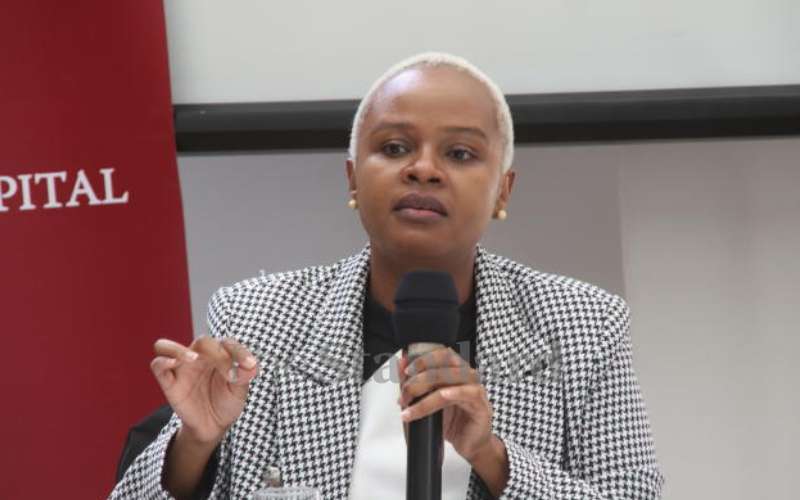 The government will set up six new mental health treatment centres in the country.
Construction of the facilities, which will be in six counties, follows an increase in mental health cases.
Speaking during a medical camp in Kisumu town, Health Chief Administrative Secretary Mercy Mwangangi said the ministry plans to relocate the largest mental health facility in the country from Mathare to Karen in Nairobi where a bigger facility will be established.
"After the expansion of Mathare, we will not only have it treat mental issues but also the general well-being of our people. A lot of people took their lives during Covid-19 pandemic while others, because of life challenges, are now alcoholic. We want to help them," said Dr Mwangangi.
She said the Government has allocated funds for mental health treatment. Dr Mwangangi asked Kenyans to be on the lookout in their communities for those who need mental health treatment and ensure they get help in good time. She was reacting to concerns by residents who attended the medical camp on the status of quality mental health care.
The medical camp was organised by former deputy governor Ruth Odinga who said the camp will benefit residents from all Kisumu sub-counties. Ms Odinga said she had organised means of transport that would pick and drop residents who need the services from different sub-counties.
"Such medical camps have always been held on a yearly basis to assist the locals who cannot afford medical attention. Locals who are unable to afford medical attention due to financial constraints will be able to receive proper checkup and medication for specific ailments," said Ruth.
She said the drugs and medicines that were administered during the camp were worth Sh2 million. Meanwhile, the common mental disorders prevalence is high among patients attending primary healthcare in Kisumu County Hospital, a study by researchers from the University of Nairobi, Kenya Medical research institute and University of California, San Francisco says.
The study funded by National Institute of Health in the United States and meant to provide interventions for depression took over 10 years.
Related Topics