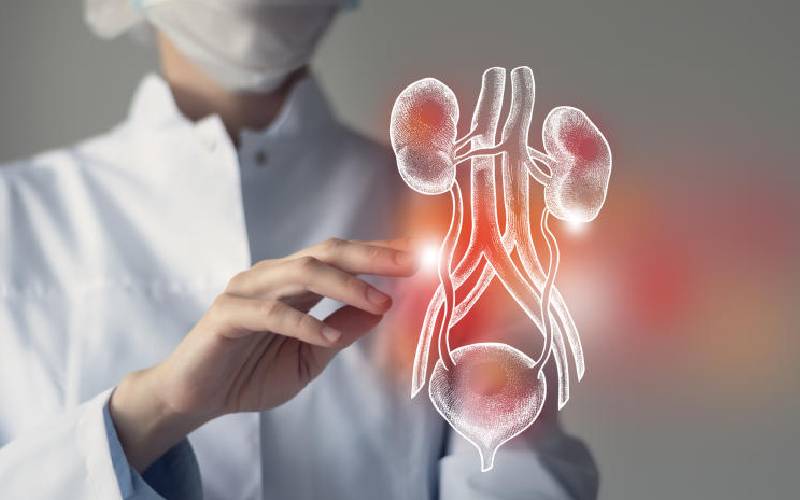 Experts warn that anaemia is expected to become prevalent in the next 10 years due to the increase in chronic diseases such as diabetes and hypertension that cause chronic kidney disease.
Doctors say anaemia is characterised by an abnormally low level of haemoglobin, the oxygen-transporting protein in red blood cells. The condition is detected when a patient's haemoglobin level falls below the normal range, says Dr Ernest Kioko, a kidney specialist at the Nairobi hospital.
The World Health Organisation (WHO) says the condition affects half a billion people globally mostly women who suffer from malnutrition due to lack of iron, protein, vitamins and energy while in Kenya it affects about five per cent of the total population.
"It is a common and debilitating complication of chronic kidney disease. As kidney function declines with the progression of chronic disease, renal anaemia becomes more pronounced thus reducing the delivery of the oxygen to the organs and tissues of the body," explains Dr Kioko.
If left untreated, it severely undermines the quality of life and can lead to serious cardiovascular complications, the lead cause of death in people living with chronic diseases.
However, despite the life-threatening consequences of renal anaemia, the condition can be easily managed with the right medication," says Dr Rupen Haria, The Managing Director of Harley's Pharmaceuticals Limited.
Another expert Dr Twahir Ahmed of Aga Khan University Hospital, Nairobi, says symptoms of renal anaemia include fatigue and weakness. Dr Twahir says the disease also impairs sexual function and decreases the ability to do exercise.
Dr Rupen says the enormous economic cost of managing chronic kidney disease is beyond the reach of many people who live on less than a dollar a day. Meaning they cannot afford quality breakfast, lunch and supper.
Dr Rupen says treating renal anaemia can significantly improve overall quality health in patients with chronic kidney disease.
He notes that whereas there are many classes of drugs that can effectively and promptly manage renal anaemia, prevention is the better option in the face of economic hardship brought about by the Covid-19 pandemic.
He advises that a properly balanced diet with all nutrients and regular exercise are needed to avoid complications from renal anaemia and other diseases.
Related Topics