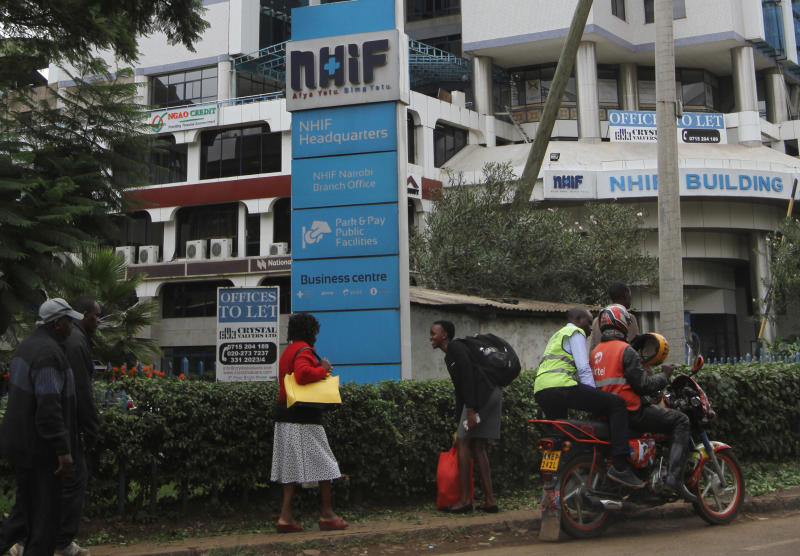 Kenyans seeking health services from some private facilities in the country may not access these services from Monday if a standoff between the Ministry of Health and private healthcare providers continues.
The tiff stems from owners of private hospitals lamenting that money remitted by the National Hospital Insurance Fund (NHIF) is too little to offer quality care in private hospitals.
Private Hospitals Association Secretary-General Timothy Olweny attributed the stalemate to changes under the new NHIF contract with private hospitals. It comes into effect on Tuesday, February 1.
"Come Monday, unfortunately, we might not provide services, because contracts that have expired will not have been renewed," said Dr Olweny.
A three-year NHIF contract with private hospitals and faith-based facilities expired in June 2021 but was extended by the government to January 31, 2022.
Private hospitals maintain that in the new contract, rates of treating patients had reduced by at least 50 per cent, far lower than what is set by the Kenya Medical Practitioners and Dentists Council (KMPDC).
For example, NHIF will remit Sh19,000 for three dialysis sessions a week instead of two yet, "in the new structure, patients are not allowed to top up at any cost," said Olweny adding that the amount was too little to even cater for input, infrastructure, and human resource.
But the Acting Director of Medical Services, Andrew Mulwa maintained that a majority of Kenyans get services from public hospitals, and under the new regulations, NHIF will remit bills for clients with compressive covers.
According to Dr Mulwa, most private hospitals do not have NHIF compressive contracts, and "if a hospital is not comprehensive, it can offer facilities and charge patients over and above. Patients who frequent private hospitals are those who are able to pay."
A report dubbed Wrong Prescription — The Impact of Privatising Health Care in Kenya released last year, revealed that Kenyans prefer private hospitals due to limited access to some drugs, treatment, medical expertise, and resources in public hospitals.
On the new charges, Mulwa maintained that the structure was arrived at in a scientific process. Olweny said private hospitals had been involved in coming up with the new regulation after the expiry of the current contract.
Related Topics