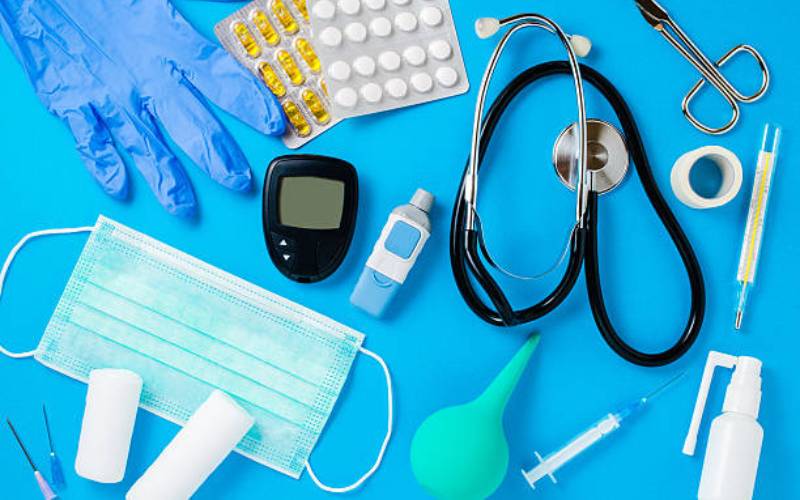 The country has witnessed an influx in counterfeit medical supplies and equipment during the Covid-19 pandemic.
According to the Anti-Counterfeit Agency (ACA), face masks top the list of the counterfeits, with counterfeit masks worth over Sh20 million seized and several suspects arrested and charged in court.
Agnes Karingo, the agency's senior manager, blamed the sharp rise on the mentality among many Kenyans that imported items work better than local products.
She noted that pharmaceutical products confiscated in the past two years constitute 1.3 per cent of goods smuggled into the country.
"Since Covid-19 was reported, we have netted assorted counterfeits goods, including medical face masks and hospitals backup generators, and this poses a major threat to end-users," she said.
To address this, Karingo said the government had introduced a law where all imported goods had to be registered at the country of origin.
"We are working with other agencies like the pharmacy and poison board to make sure that this fake medical equipment doesn't reach the market," she said.
Karingo was addressing the press on the sidelines of the ongoing East African hybrid regional health, research and trade conference in Lake Naivasha Resort.
A director in the Ministry of Health Osman Warfa termed the pandemic as a game-changer that had opened up opportunities in terms of innovation.
He said the government was keen on research and development, noting that if well managed, data would help manage the current challenges in the health sector.
"The biggest challenge we have in the continent is data-flight mainly to Europe, and this has adversely affected research and development," he said.
James Kamau from the Kenya Treatment Access Market (KETAM) questioned the move to import drugs while the country had the capability of producing them.
He revisited an incident early in the year where the country had to import drugs from India only to emerge that they were expensive due to the cost of freight and packaging.
"The country has also procured thousands of oxygen gas cylinders, and it is time that we engage on what happens to them when the pandemic is over," he said.
A programme manager with AMREF, Bernard Rotich, said they were keen on supporting research and development in dealing with the pandemic.
"The country has made major strides in research on vaccines after the first case of Covid-19 was reported, and this is the way to go," he said.
Related Topics