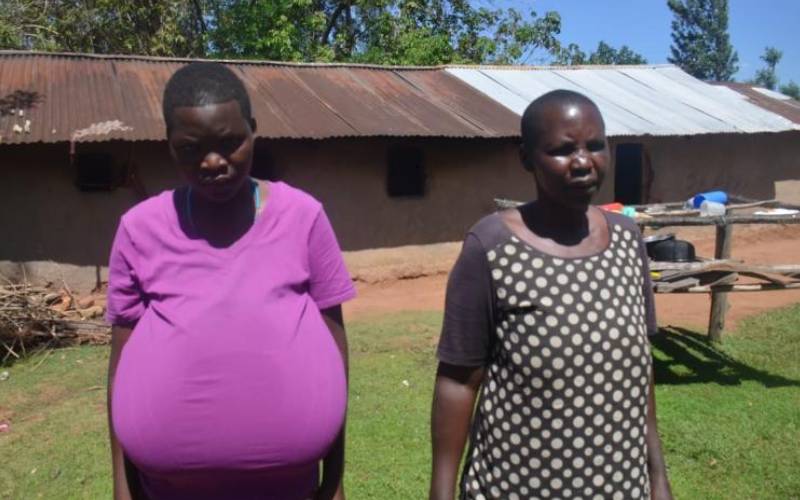 Rael Chacha was having trouble coming to terms with what was happening to her body in 2020.
This was after her breasts started becoming larger and just would not stop growing.
The 16-year-old knew there was something wrong with her body when her breasts started itching in February 2020. At times, she would scratch them until blood would ooze out.
The first time it happened, she shared her experience with her aunt, who told her that it was normal for her own breasts to itch when she was on her menses. However, she had never seen hers bleed.
"This left me wondering after my aunt advised me to tell my mum," says Chacha, who hails from Mugwera village in Kuria West Sub-County.
She did, and her mother assured her that the urge to scratch would soon go away and she would be fine once again.
However, things did not turn out as expected. Rael's breasts suddenly started growing, becoming worryingly larger with each passing week.
Rael and her parents started visiting a local clinic in February, but the doctor did not appear to understand her problem. As such, he hardly came up with a satisfactory diagnosis.
"The hospital we went to could not tell what was happening to me," Rael recalls.
In the beginning, Thomas Nyabite, her father thought Rael was pregnant but after a medical checkup at the clinic, they were informed that the enlargement of her breasts had nothing to do with pregnancy since she was not pregnant. They were, however, not told what the problem was.
Next, her father took her to a herbalist who, he believed, would help Rael get better.
However, after a few weeks of treatment, there was still no change in her condition, and so he took her to yet another herbalist.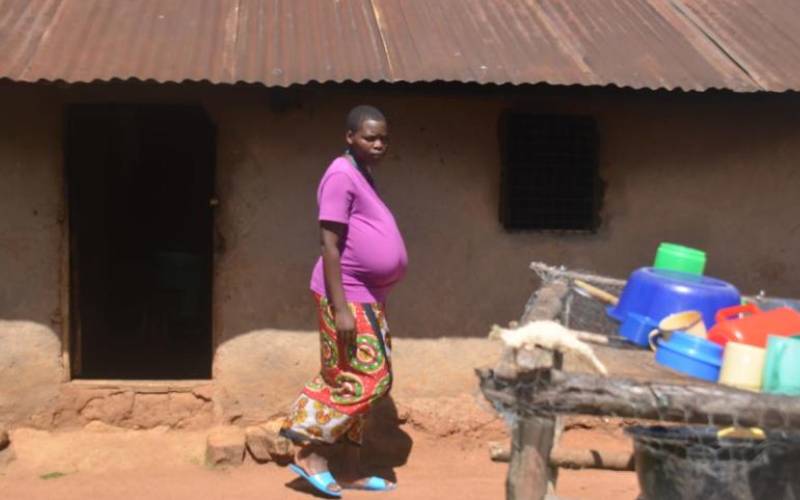 This one used to mix some herbs and give her to drink. He also gave her a different variety that was to be smeared on her breasts.
The herbalist treated the Class Eight pupil for six months but nothing positive happened; instead, her condition worsened.
Her mother, Anna Muruga, says the family had decided to seek the services of herbalists due to financial constraints. She, however, acknowledges that the treatment failed.
It was at this point that Rael refused to be taken to any other herbalist. She asked her parents to take her to church for divine intervention.
Her parents took her to a church a few kilometres from their home but healing still remained elusive... until they finally took her to hospital in November and were referred to Kisii Teaching and Referral Hospital.
It is at this point that she was diagnosed with gigantomastia, a rare condition that causes excessive growth of breasts.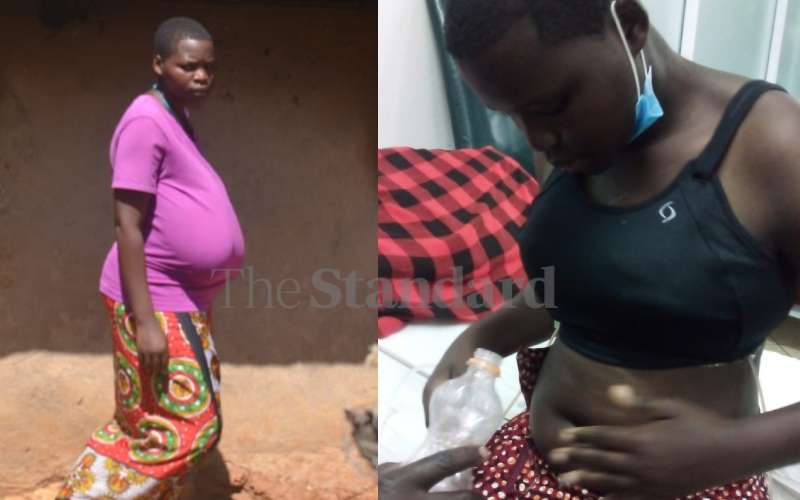 According to Dr Nyamuhanga Marwa, a surgeon, gigantomastia affects both breasts and usually sets in when girls reach puberty.
In normal physiology, when women reach puberty, they start developing breast tissues, he says.
He explains that the size of the breast would depend on the diet of the individual, the environmental exposure and genetic predisposition.
"The size of the breasts is mostly genetically determined," Dr Marwa says.
In the process of breast development, genetic prescription can go wrong and the breasts can start developing without stopping.
"This is what we call aberration of normal development and involution (ANDI) of the breasts," says Dr Marwa.
If something goes wrong in the genetic prescription where signals are being sent for the breasts to develop, both the glands and fibrous tissues of the breast will continue to grow without stopping.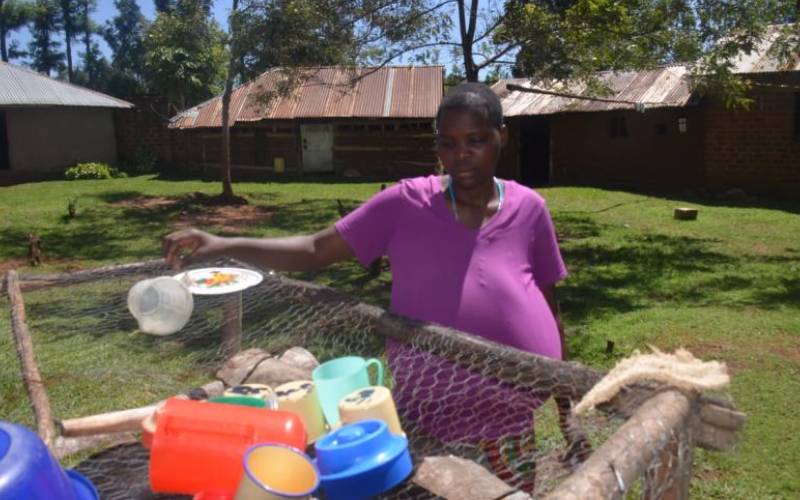 According to the surgeon, failure of the signal responsible for sending a message to the breast tissues to stop growing leads to the condition.
When the signal is never sent, the breasts continue to grow. In severe instances, the breasts can continue to grow until the patient is unable to get out of bed.
For correct diagnosis, doctors examine the breast tissues to confirm that it is indeed gigantomastia and not breast cancer or any other condition that could cause the breast to increase in size.
An ultrasound and biopsy of the breast are carried out to confirm the type of condition and an analysis of the breast tissues is also conducted.
A hormonal profile of the individual is also done where prolactin and estrogen levels are checked.
If all these hormones are found to be within normal range, the imaging is normal, the biopsy has been done and the tissues are normal, a diagnosis of gigantomastia is then made.
Dr Marwa explains that the condition may cause a patient's breast tissue to develop wounds. This happens especially when it reaches a point that the patient is unable to walk and has to lie in bed, leading to infections. This condition can be fatal.
"If not treated, the patient can actually die from complications associated with the condition," the surgeon says.
He explains that the patient would feel pain, backaches and psychological disturbance, and this can interfere with their schooling, career progression and social life.
This was the case for Rael, who stopped going to school in February this year because she was constantly ridiculed because her enlarged breasts would be mistaken for an indication that she was pregnant.
Walking for long distances, bending and undertaking normal domestic chores became difficult for her and she would also strain when sleeping at night.
According to the doctor, the condition is treated through a surgical procedure known as reduction mammoplasty, which involves the removal of most of the breast tissues.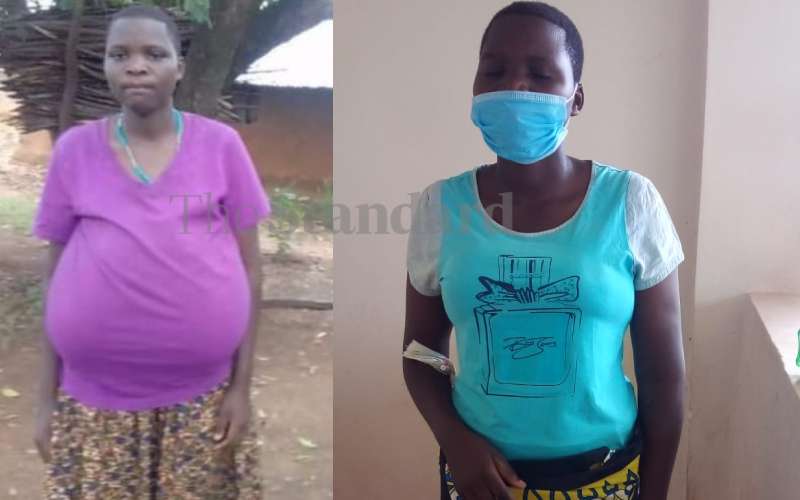 This helps in reducing the size of the breast and at the same time, the doctors work on achieving symmetry and leave the breast appropriate for the age and body physique of the patient.
According to the doctor, the procedure is done in such a way that the patient is able to breastfeed in future.
"The nipples are considered sacred and are therefore never removed," Marwa says.
The 16-year-old's hope was raised when she was told that surgery would be done to help her get back to normal.
The girl who comes from Migori County now feels relieved after undergoing a surgical procedure on December 16 - just four days ago - and chunks of tissues removed from her breasts.
"After the surgery, the doctors told me that they removed five kilogrammes from each breast," her mother says.
The surgery has now left Rael with hopes of going back to school and living a normal life. The condition that had threatened to cut short her education and made her avoid social places is no more.
Related Topics