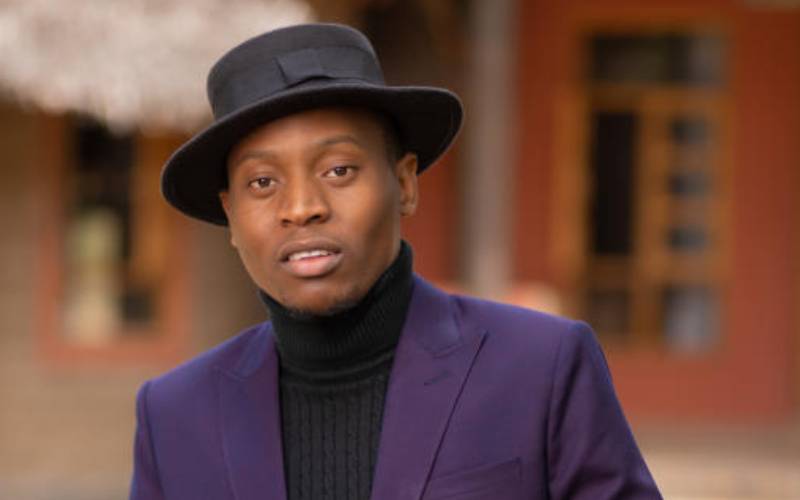 "I wish I had a chance to say goodbye, but I'll never regret the way I loved you," is the only message I keep replaying in my head after that fateful day.
You see, I have been through all stages of grief after the loss of my wife to a grisly road accident on Thika Superhighway on August 15, 2020.
My life became a wreck and a roller coaster of emotions. Some days I am fine and others I have no control of what I feel, neither do I have an idea on how to deal with the burning feeling that ravages my heart, threatening to blow it out.
That fateful day is one memory I wish to forget. Just like any other normal day, we got ready for a shoot with my young family and were excited.
Milka, my late wife, had previously been overly aware about her environment and would ask strange questions that I didn't think much about. For example, she said how she would never want her child to have a tough life in case she was gone.
All this plays in my head, feeling like she was preparing me, or as though she saw her death coming. So, back to the fateful day… we all got ready for our photoshoot with the client; we take great pictures. I had also taken great pictures of Milka and our amazing daughter for framing and hanging in our house.
The shoot ended and on our way home, near Kenyatta University (where I was once a student) tragedy struck. I still reminisce the last moments in which Milka was singing for Talisha... the next minute she was lying lifeless in the middle of the road.
Our car had hit a stationary car that was carelessly parked by the roadside. Milka's last words were "Bae!" That was it. When I regained consciousness I was startled to find myself alone in the badly damaged car, and that's when I went to look for my family.
Talisha was lying near her mother's lifeless body. No amount of crying helped the situation. But what pains me is that the most people did was take pictures of them without offering any help.
It was not until four hours of agony that a Good Samaritan took Talisha to Lifeline Hospital. My worst nightmare was confirmed. Milka's body was headed to the mortuary.
Death no longer scares me, because I faced it and it flashed my happiness right through my eyes. I have trauma with the road. I have trauma with some music, especially my late wife's favourite songs. I have trauma with doing simple tasks like watching a movie, because that's what we enjoyed doing the most. I try to wrap my head around all this and how to explain to my daughter why she has a scar on her face; why she has a limp when she walks; why she has no recollection of her mother.
The day of the accident and the day we laid Milka to rest were the worst of my life. Worse still, my daughter was fighting for her life in the ICU and she never got to bury her mother. Talisha has been on therapy since then, and it has been one tough and emotional journey. Her hospital bill was and has been overwhelming, as therapy costs Sh2,000 per session. We do three sessions weekly. But Kenyans have really played a major role in helping with her therapy.
My heart goes out to Ndung'u Nyoro, a selfless man who mobilised Kenyans to raise funds for Talisha, yet I had never met him. We only linked one year later.
After the accident, Talisha lost her memory after a brain injury. This consequently affected all her milestones, which retrogressed to zero.
She has had to learn how to talk, eat, walk... basically everything she knew how to do prior to the accident. She is still on therapy and I am hoping she joins school next year. She is a beautiful young girl and will turn four on December 29.
I turned 26 on November 27. I am grateful for life and career as a professional photographer and videographer.
My heart has a lot of gratitude for the support I have received from family, friends, not forgetting the online family that gradually grows daily.
-The writer is a professional photographer and videographer.
Related Topics