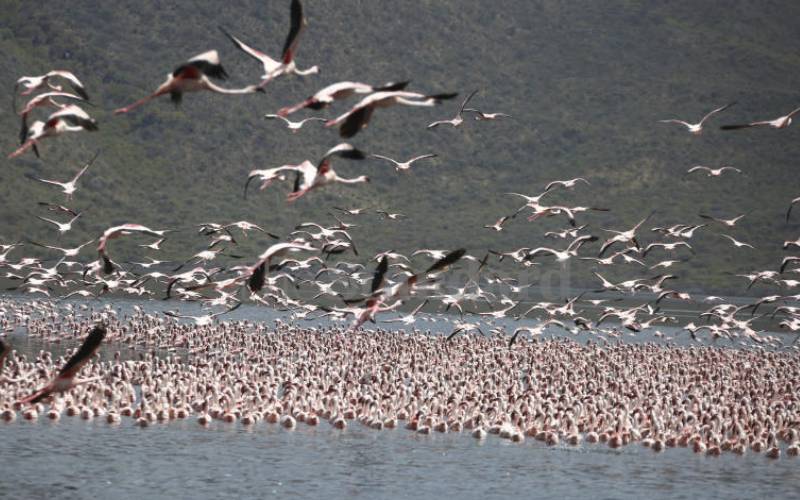 Migratory birds have flocked the shores of Lake Victoria, a spectacle that has been attracting domestic tourists.
The splendour the birds bring had disappeared due to rising water levels of the lake, causing flooding. Some birds died, others flew elsewhere.
But decreasing water levels have seen their return and Lake Victoria Tourism Association marketing committee chair Vivian Kobe now says people watch the sunset besides the birds' actions, "and this has become a major boost for hospitality industry in the region."
She says the birds need protection.
Kenya was first in Africa and sixth globally in sightings of migratory birds during the eBird Global Big Day held last year. Local birders recorded 817 species of migratory birds, with most in the Rift Valley, Coast and Eastern regions.
Tanzania came second, while Uganda and South Africa were third and fourth respectively.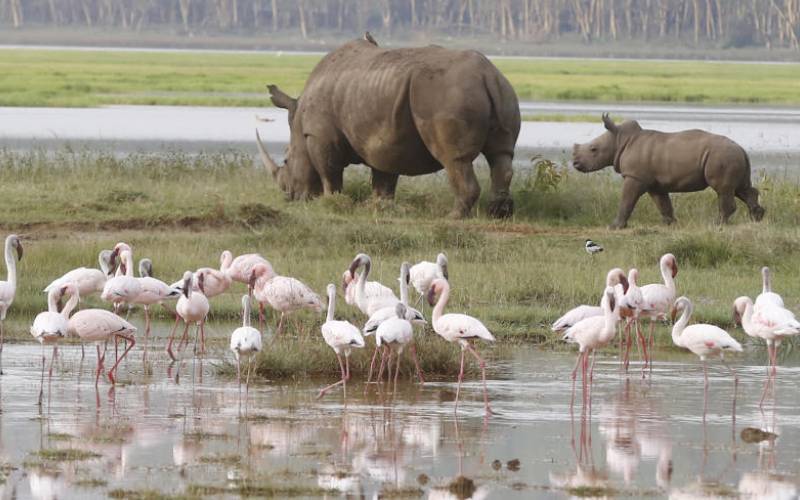 Migratory birds face serious threats if their myriad challenges are not reversed. For instance, the population of flamingoes continues to decline. Bird experts and conservationists attribute this to rising water levels at Lakes Nakuru and Bogoria in the Rift Valley, interfering with their habitat.
BirdLife International data shows that Lake Natron, the largest bird breeding site in East Africa, registered a dramatic decline in numbers between 2018 and 2021.
Experts have now warned that in drought-stricken areas, migratory birds will further decline by 50 per cent in the next few months.
Indeed, scientists have also been studying the impact of the Covid-19 pandemic on birds and how "the anthropause" – the so-called global shutdown in human activity – affected birds and other wildlife around the world, besides examining positive health benefits of birds on humans.
During this year's World Migratory Bird Day, UNEP said migratory birds faced many dangers, ranging from plastic pollution to habitat loss, and threat from human activity as a result of impact from climate change.
This year's theme was 'Sing, Fly, Soar - Like a Bird' and was meant to raise awareness of international need to conserve migratory birds- which fly hundreds and thousands of kilometres to find the best ecological conditions and habitats for feeding and breeding with most migrating from northern breeding areas to southern wintering grounds.
However, some birds breed in southern parts of Africa and migrate to northern wintering grounds, or horizontally, to enjoy the milder coastal climates in winter: "Other birds reside on lowlands during the winter months and move up a mountain for the summer," notes UNEP.
The Red Knot has one of the longest total migration routes of any bird, travelling up to 16,000km twice a year.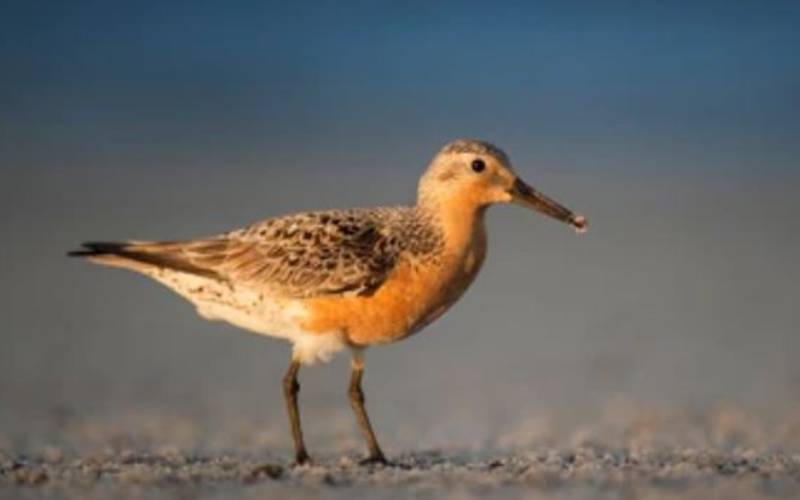 The scientists note that their migration is a perilous journey involving a wide range of threats, often caused by human activities including loss of wintering and stopover sites and which have dramatic impact on chances of survival.
While the Frankfurt Zoological Society observed that migratory birds are moving from Polesia, Europe's Largest wetland wilderness, with some flying thousands of kilometers to southern Africa.
Data from eBird shows that Nairobi National Park has the highest number of sightings at 211 species of migratory birds, Soysambu conservancy has 209 and Elkarama Ranch Eco-lodge has 195.
Other sites where the sightings were recorded are Lewa Wildlife Conservancy, Yala Swamp, Lake Kanyaboli, Lake Baringo, Rumuruti, Arabuko-Sokoke Forest Swamp and National Park and Kakamega Forest.
Related Topics