Euthanasia, or mercy killing in the face of unbearable and irreversible medical conditions, is still illegal in Kenya.
But mercy killing is not a criminal offense in some countries where some Kenyans suffering terminal illnesses are seeking assisted suicide.
Health & Science spoke to the family of one woman who opted for euthanasia. Due to the stigma associated with it, in a predominantly Christian country like Kenya, she preferred anonymity. So, let us call her Beatrice.
The woman was diagnosed with advanced liver cancer, prior to which a nasty road accident had resulted in spinal injuries in 2009.
Doctors ruled out the possibility of her ever walking and her sister recalled how Beatrice "was in so much pain and spent sleepless nights crying. We used to bathe her, and she was in diapers."
For eight years, Beatrice waited for death and decided to seek assisted suicide when it was not forthcoming.
"She got weaker by the day, lost weight and could not eat," recalled her sister. "She shared her story on Facebook, saying she wanted to die."
Beatrice wrote on her Facebook account on July 27, 2017: "I have lived all I could. I created friends. God gave me a family. They have done all they could. Life cannot be any more; death nears yet so far. To live is Christ and to die is gain."
Beatrice informed her family and requested assisted suicide as medical bills nosed north to Sh8.4 million.
"Even though her organs had failed, we refused assisted suicide, and told her a miracle could happen. We, too, told her no hospital could do the procedure, as it is illegal in Kenya," says her sister, adding that as Beatrice's condition worsened, she pleaded to be flown to a country where euthanasia is legal. The family complied.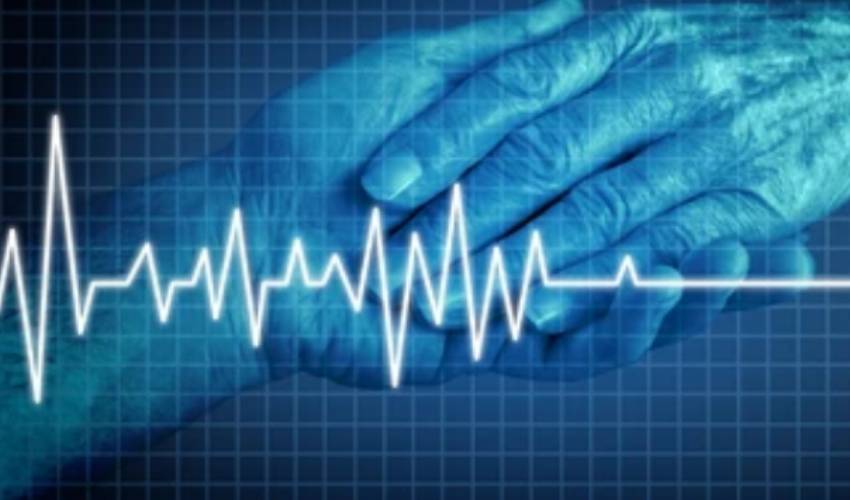 In October 2017, she flew to a country in Europe. Flight and accommodation cost Sh430,000, money Beatrice raised on social media. Some activists also chipped in. Beatrice died according to her wishes and her body was flown back for burial at the Lang'ata Cemetery in Nairobi.
The case of Beatrice was not covered by the media, unlike that of Dr David Goodall, the renowned Australian ecologist and botanist who was filmed as he travelled to Switzerland for mercy killing in May 2018.
Though not sick, Goodall explained that at 104 years, he suffered diminishing independence and wished to end his life. He reasoned: "I certainly hope my story will increase the pressure for people to have a more liberal view on the subject."
Idris Chikophe, an anaesthesiologist, says euthanasia is the painless killing of a patient in an irreversible coma or one suffering from an incurable and painful disease, but this emotive medical and ethical issue is illegal in Kenya.
A recent example of irreversible coma, for which assisted suicide would have been an option, was the case of former French defender Jean-Pierre Adams.
He died at the Nimes University Hospital on September 6, 2021, after being in a coma for almost 40 years following an operation that caused brain damage when he was 34 in 1982.
CNN recounted how Adams had gone for a routine operation on a damaged tendon, but hospital staffers were on strike. That forced a trainee anesthesia doctor to attend to him while taking care of eight other patients simultaneously.
Medical errors occurred. The doctor badly intubated Adams, with one tube blocking the pathway to his lungs - starving oxygen that resulted in cardiac arrest. The footballer, who was born in Dakar, Senegal slipped into a deep coma and never woke up until his death at 73.
Bernadette Adams, his wife and the caregiver over the years, told the Guardian 14 years ago: "Jean-Pierre feels, smells, hears, jumps, when a dog barks. But he cannot see."
Euthanasia is illegal in France and a bill to legalise it has divided its Parliament, just like in Kenya, where it is a topic majority skirt around.
"Personally, I have not received cases of patients in need of euthanasia," says Dr Chikophe. "This is not a practice done in Kenya, and there is no legal guidance on the process in the country."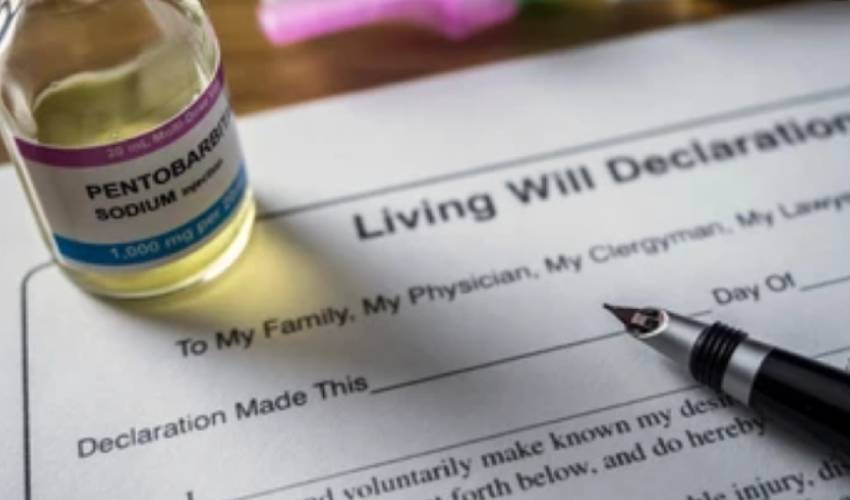 According to Chikophe, assisted suicide may require various elements addressed, including scientific, social, cultural, religious, economic and medico-legal ones, as "nothing has been talked about on the merciful killing issue."
Esther Munyoro, palliative care specialist, says there are palliative sedation that lead patients to sleep more, but they do not intentionally take away lives.
"When we get patients who are asking to get assistance in dying, we get a psychiatrist and psychologist and it takes a short period for them to change their mind," says Dr Munyoro, adding: "There are advance directives where one can sign "Do Not Resuscitate (DNR)", for instance, for a future situation when their heart stops beating."
In Kenya, mercy killing is illegal under Article 26 of the Constitution. It states: "A person shall not be deprived of life intentionally, except authorised by the Constitution or other written law."
But one media practitioner recalled the case of his friend whose mother was asked by medics to switch off life-support machines after the bill hit seven figures, with little hope of recovery.
"The brain tumour could have been treated had he sought medical attention six months earlier in 2013. But it was too late, and doctors asked the family to meet and choose between an operation, which could have turned him into a 'vegetable', or switch off the life-support machines."
The family decided against the operation at the referral hospital. They buried him a week later.
No assisted suicide, we are Kenyans
For patients suffering unbearable and irreversible physical or mental conditions, euthanasia is legal in some countries, including; Netherlands, Belgium, Colombia, Germany, Luxembourg, Canada and Switzerland- which legalised it in 1942.
It is also legal in some states in the USA like Colorado, Montana, California, Oregon, Maine and New Jersey.
But euthanasia, says Daniel Yumbya, CEO of Kenya Medical Practitioners and Dentists Council (KMPDC), "is not allowed in Kenya, by law. We do not have any reported cases of mercy killing, and if such would happen, that would be a criminal offense as per law of the land."
Yumbya maintains that medical ethics do not permit doctors to practice euthanasia, and anyone caught will have their licenses cancelled, including deregistration of hospitals linked to the vice as "the Penal code about killing is clear, including Article 26 of the Constitution. In Kenya, we wait until someone succumbs to natural death or succumbs to illness."
Some people, though, choose mercy killing on grounds other than sickness. Like Dr Goodall, the renowned ecologist and botanist who sought euthanasia in Switzerland since it was illegal in his native Australia.
"My abilities have been in decline over the past year or two, my eyesight over the past six years. I no longer want to continue life. I'm happy to have the chance tomorrow to end it," he was quoted by the BBC, before his death in May 2018.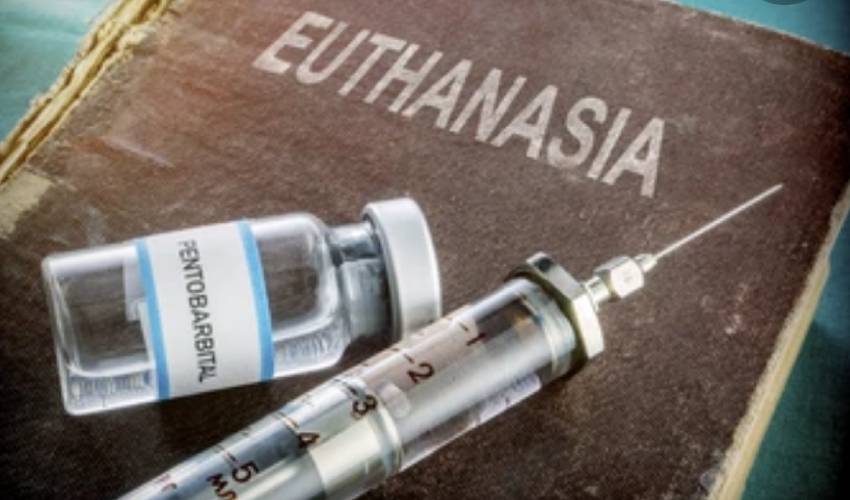 No African country has legalised euthanasia, but in 2015, South African lawyer Robert Stransham-Ford, a 67-year-old atheist, launched an urgent application for assisted suicide at the Pretoria High Court. His advanced prostate cancer, he argued, had caused him severe physical and psychological trauma and untold financial burden.
His petition was granted individually, not in public interest. But alas! Ford died two hours before Judge Hans Fabricius ruled in his favour.
Just let the giver of life take it
David Macharia, the General Overseer at the Full Gospel Churches of Kenya, says human life is sacred and taking it away is against the Ten Commandments - and irrespective of health conditions, a person should have a chance of living an entire circle of life - until God takes it.
Macharia quotes the fifth commandment, which says: "Thou shall not kill". He reinforces it by rephrasing the books of Exodus (20:13), Deuteronomy (5:17), which states: "You shall not murder."
Mercy killing, observes the cleric, is a way of avoiding expenditure, yet "we have many people fighting suffering, including sickness, and they brave it. Why mercy killing?" he poses, adding that as for alarming medical bills, every Kenyan has a right to quality health, which the government should address.
Ahmad Rashid, an Imam at Jamia mosque in Nakuru County, says euthanasia is not permitted under Islamic laws, as Allah is the giver of human life and nobody has the power to terminate it, irrespective of suffering.
"Quran says it is not given to any soul to die, except with the leave of Allah and at an appointed time," said the Imam, adding that Quran 17:33 warns: "Do not take life, which Allah made sacred, other than in the course of justice."
Imam Rashid philosophies thus: "As long as someone's heart is pumping, it should be let be. Even with bills, people can contribute."
Related Topics