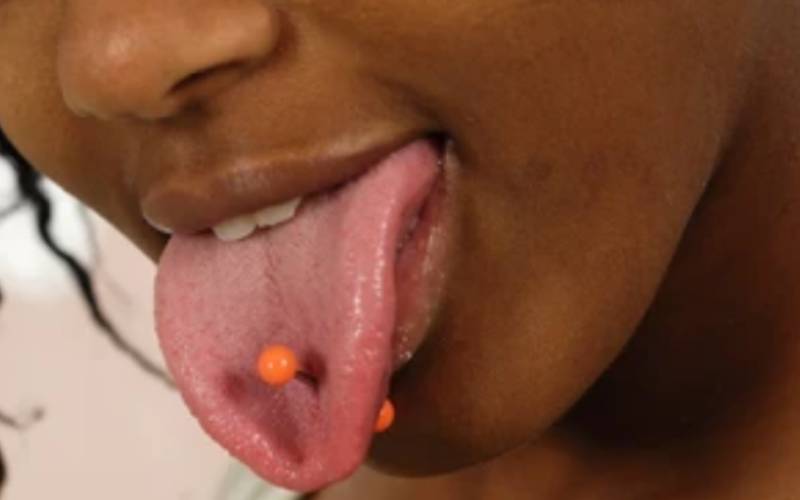 Oral piercing, the insertion of objects like rings, studs or pins into the oral cavity structures, have become common due to cosmetic, cultural, religious and other reasons.
I am neither an advocate nor critic of oral piercings, considering you cannot underestimate the human spirit for adventure. Indeed, over the years, ingenuity has led to the discovery of more potential sites for these piercings: tongue, lips, cheeks, philtrum (vertical groove between base of nose and border of upper lip), lingual frenum (under surface of tongue), labial frenum (band connecting upper lips with upper gums), labiomental sulcus (intersection between lower cheek and lip) and the uvula (that hanging extension at the back of the throat).
Perhaps when American journalist and political commentator Bill Moyers said creativity is piercing the mundane to find the marvelous, some interpreted it a little bit too literally. Of these, tongue piercings are the most common, and uvula piercings the least for obvious reasons, including gag reflex.
Oral piercings are common among young adults, who use them mainly for self-expression, to boost their self-esteem. For others, it is simply because they do not want to be left out. There is also a religious history, as the Aztec and Maya priests used tongue piercings for more than decorations.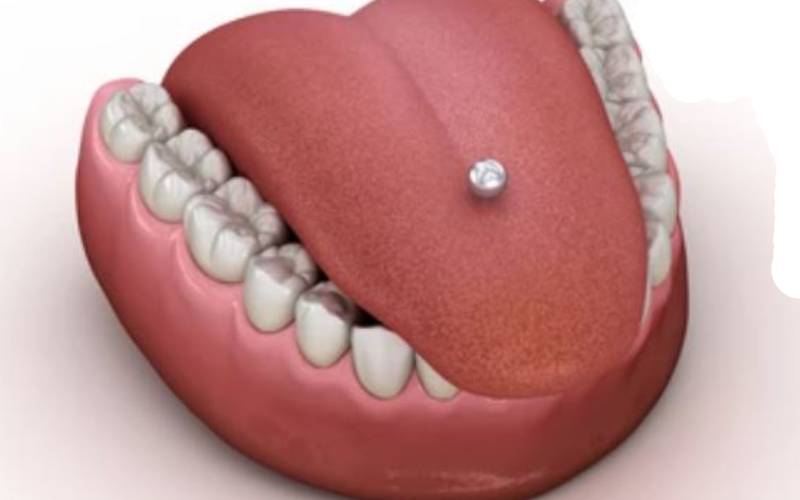 Though oral piercings may help boost self-esteem among other positives, they have their downsides, as about 70 per cent of people with oral piercings have complications, whether short-term or long-term. For example, if the procedure is done by an amateur, there is a risk of excessive blood loss if the blood vessels are punctured or even denervation resulting from lesions of the nerves.
The human oral cavity houses a variety of bacteria, more than a dog's oral cavity for that matter. Most oral piercings take between two and eight weeks to heal, hence there is a high possibility of an infection. Brain abscess (pus filling) due to tongue infection may also be a possibility due to the venous drainage of the tongue.
There is also a risk of choking. If the jewellery becomes loose and is dislodged, chances of choking on them are high. If the tongue swells either due to a festering infection or an allergic reaction, then, there you have it, your tongue can choke you. Gum recession and irritation, tooth chipping, loosening of tooth and even tooth loss may be other effects, particularly in piercings that constantly rub against or hit the teeth and periodontal structures.
The piercings may be sites of plaque accumulation leading to infections, halitosis, dental caries and inflammation. The jewellery may also lead to hyper-salivation. A combination of tooth loss, inflammation and hyper-salivation, either collectively or singly, would definitely make it challenging to speak clearly. A surgical procedure may be necessary to remove the jewellery if it gets embedded in the tissue.
There is also increased chances of contracting Hepatitis B, Hepatitis C, Herpes Simplex, Endorcaditis and even Candidiasis. Now imagine explaining that you got those diseases from oral piercings. Research has shown that first impressions outweigh facts. Oral piercings can drag someone's first impression towards the negative during job interviews, for instance, reducing chances of landing a job by up to 80 per cent.
But if your spirit of adventure still nags you towards oral piercing, there are precautions you should take: Only go to licensed specialists who are hygienic, vaccinated against Hepatitis B and use disposable gloves. A piercing gun should not be used, instead, ask for a new sterilised disposable piercing needle. The jewellery should be made of surgical steel, solid gold, or platinum.
Before getting the piercing, get vaccinated against Hepatitis B and tetanus and later maintain proper oral hygiene. Avoid hot, spicy food that can irritate the site while it is still healing. Avoid practices like kissing when still healing, as that would introduce more bacteria into the oral cavity. Rinsing the jewellery after meals and before sleeping is also advisable.
Consult a specialist for merits and demerits before getting any oral piercing.
The writer is a Bachelor of Dental Surgery student at the University of Nairobi's School of Dental Sciences.
Related Topics