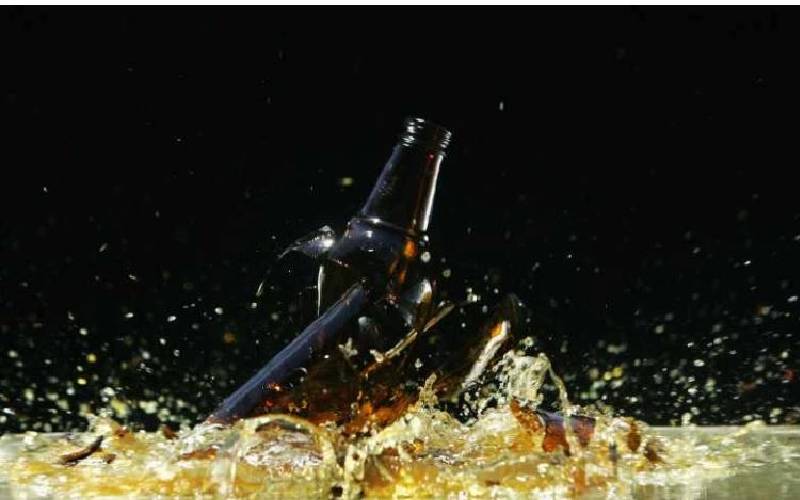 The shocking video of a youthful Kenyan woman gulping a whole bottle of gin as a crowd cheered took the internet by storm. Another one showing her half-conscious status less than an hour later also went viral. The most appalling part throughout the footage is that the young woman is seen to be consuming undiluted gin, whose alcohol content is 40 per cent.
If the clips are anything to go by, the youth in this country are facing serious mental health issues which need urgent attention before they explode. Many individuals who develop substance use disorders (SUD) are also diagnosed with mental disorders, and vice versa.
Multiple national population surveys have found that about half of those who experience a mental illness during their lives will also experience a substance use disorder and vice versa.
Last year during the world mental health day celebrated on 10th October, a report of the Taskforce on Mental Health entitled, "Mental Health and Wellbeing: Towards happiness and National prosperity" revealed that 75 per cent of Kenyans are unable to easily access mental health services. This is evidenced in the fact that only 29 of the 284 Level 4 Hospitals in Kenya provide mental health services, and only 26 of the 47 counties in Kenya have psychiatric units.
The youth and adolescents are one age group that is adversely affected by mental ill-health. Youth unemployment, pressure to perform in school, social media exposure, and human rights violations are among the key determinants of mental ill-health among this group. The Covid-19 pandemic has exerted a considerable impact on public mental health globally. With the pandemic rapidly rising in sub-Saharan Africa including Kenya, there have been increased cases of mental health issues reported within the country.
Serious mental illness among people aged 18 and older is defined as having, at any time during the past year, a diagnosable mental, behaviour, or emotional disorder that causes serious functional impairment that substantially interferes with or limits one or more major life activities. Serious mental illnesses include major depression, schizophrenia, and bipolar disorder, and other mental disorders that cause serious impairment.
Over 10 per cent of Kenyans aged between 15 and 65 have an alcohol use disorder, with most of them (60 per cent) having the severe form. In fact, the country has one of the highest total disability-adjusted life years (54,000) from alcohol use disorders in Africa. Moreover, early-onset substance use is a significant problem.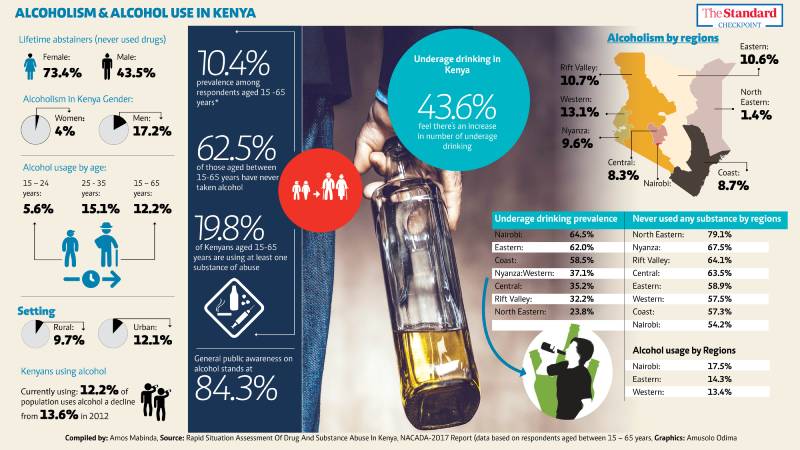 A 2011 study by the World Economic Forum estimated that the cumulative global impact of mental disorders in terms of lost economic output will amount to US$ 16 trillion over the next 20 years, equivalent to more than one per cent of global gross domestic product (GDP) over this period. Investing in mental health would therefore result in greater economic gain for a country.
Noting the adverse impact of mental ill-health on the youth, there is recognition of the importance of prevention mechanisms that alleviate symptoms of mental ill-health and contribute to the well-being of individuals. Community-based mental health services are indeed crucial.
However, prevention mechanisms should equally be emphasized upon. In addition, more investment needs to be made into research on mental health in Kenya. Notably, people need to be made aware of how they can cope with mental illness and the organizations dealing with mental health care in Kenya.
The Vision 2030, Kenya's overall national development policy framework, recognizes substance use disorders as barriers to the attainment of national transformation, education, gender equality and the well-being of youth and other vulnerable populations. The main legislative framework governing substance use disorders treatment and prevention in Kenya, the Mental Health Act 1989 is outmoded and focuses on institutional care.
Simon Mwangi and Judy Twala are the Corporate Communications and Counseling & Rehabilitation managers at NACADA respectively
Related Topics