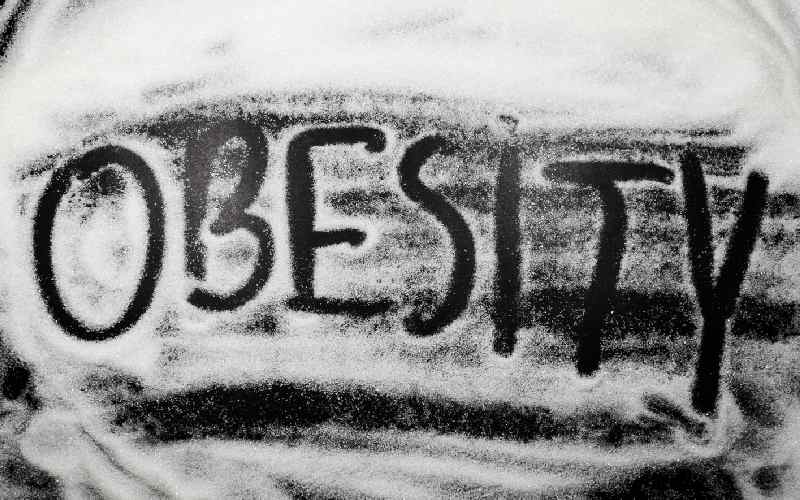 American philosopher and writer Fredrick Douglas once said it is easier to build strong children than to repair broken men, and creating a great foundation for our population is thus very important.
Nutrition is an important factor in prevention and management of diseases that pose a threat to reducing premature deaths from noncommunicable diseases by a third, as part of achieving 2030 Sustainable Development Goals. There is, therefore, need to address issues linked to food and cancer, for instance.
Parents have a huge role to play in instilling good dietary behaviour in their children, more so on reduction of sugar-sweetened beverages and fast foods, which are a major contributor to childhood obesity.
Studies show that obesity in children, if not managed, progresses to adolescent, and this is linked to elevated risk for heart diseases and diabetes type 2.
When someone has a higher weight for their age, it is referred to as overweight, or obese, which is categorised in different classes, depending on their severity.
Obesity interferes with the role of adipocyte in energy homeostasis, initiating the process of inflammation and changes adipokine.
Furthermore, obesity brings about secondary changes allied to insulin signalling and lipid deregulation, and this could cause changes in DNA that eventually cause tumours. Adolescents cancers associated with obesity include leukemia, breast cancer, Hodgkin's disease and colorectal.
Obesity in adulthood has been shown to increase the risk of esophageal, colorectal, endometrial, kidney and breast cancers in postmenopausal women.
Individual behaviour in disease prevention is key, as we are the ones who determine what to eat and how, not forgetting physical activity, which should be cultivated right from childhood, as this helps in maintaining a healthy weight, which is key to cancer prevention.
Sugar-sweetened beverages increase obesity in children and adolescents, as when they taken, they are readily converted and stored as body fat in the tissues.
On average, a can of sugar-sweetened beverage contains around 40g of free sugars, which are estimated to be about 10 tablespoons, against the recommended added sugar of averagely seven teaspoons of sugar.
The World Health Organisation recommends that children and adults reduce their free sugars to less than 10 per cent of their daily energy intake and for additional health benefits they should further reduce the sugar to below 5 per cent of their daily energy intake, which translates to around six teaspoons for adults.
Promotion of exclusive breastfeeding for the first six months of life and consequent promotion of healthy diets from the seventh month is key for infants. This helps establish good foundation in children, as good nutrition in the 1,000 days is an investment for the future of a nation.
The government should ensure there is accessibility of safe and healthy foods free of chemicals, besides well-labelled food ingredients as key to consumer decisions at the points of sale. Addressing the micronutrient deficiencies should be done at the policy and individual levels, as studies show that they could be attributed to certain types of cancers.
Taxing sugar-sweetened beverages could help to reduce their consumption. A WHO report shows that a tax on sugary drinks that increase prices by 20 per cent can lead to a reduction in consumption by the same percentage hence preventing obesity and cardiovascular diseases.
In 2014, for instance, Mexico imposed a tax on sugar-sweetened beverages to curb obesity and diabetes and which two years later, reduced the purchase of sugary drinks by 11.7 per cent compared to 7.6 per cent for the general population mostly in households with fewer resources.
Money collected as taxes on sugar-sweetened beverages could be used to fund Universal health care programs like promotion of healthy diets, nutrition consumer education and construction of walkways in towns to encourage physical activity.
Nutrition colour coding is a way of giving different colours to foods according to the food constituents and how healthy they are.
This can help consumers in making healthy choices when purchasing foods. This could go together with nutrient profiling meaning that foods are ranked according to their nutrient composition with the overall goal of disease prevention and promoting health.
In fighting against cancer we must reduce the intake of refined foods and embark on strengthening food fortification program, promote the consumption of traditional foods, promote organic farming, support breastfeeding mothers with lactation rooms at the workplace as per the Health law.
We must also ensure we have enough nutritionists at the community level for consumer education on healthier food options and promotion of food security at the household level in the spirit of supporting the Big four Agenda on Food Security and Nutrition and Universal Health coverage.
- The writer is the National Chairman, Nutrition Association of Kenya
@ngethe_henry
Related Topics