Home
/
Health & Science
'Covid epicentres hosting spreader events but lack testing kits'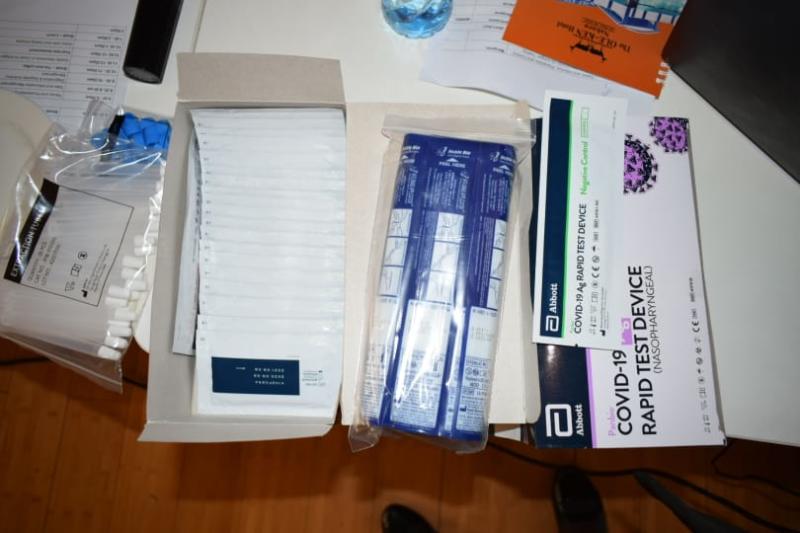 Regions that have become epicentres of Covid-19 are facing a shortage of testing kits, according to health officials and scientists.
These regions include the Lake Basin, North Rift and Upper Eastern where 14 counties have inadequate testing kits and thus low capacity for contact tracing and surveillance, according Dr Rosemary Obara Okeyo, the Lake Basin Economic Block (LREB) health pillar lead.
A report by LREB says that "most counties have a testing quota of 30 tests per day" and "these will not be helpful in the predicted fourth wave."
Dr Okeyo explains that long distance truck drivers are forced to wait longer at the border points of Busia and Migori contributing to community spread. Further, activities at the Kisumu international airport increased after the lockdown was lifted.
Kisumu, Kisii, Kericho, Siaya, Migori and Trans Nzoia counties also use Prevention, Retention and Contingency (PRC) testing method which is slower in delivery of results than Rapid antigen test, says the report.
Dr Okeyo says "there is a problem with turn-around on testing, due to lack of testing kits, and economic activities also contribute to spread of the virus."
These counties also have non-functional infrastructure and inadequate supplies for Covid-19 management, few functional Intensive Care Units (ICUs), shortage of medical oxygen and insufficient compliance and enforcement of public health regulations.
She said hospitals are overstretched and even the Jaramogo Oginga Odinga Referral and Teaching Hospital (JOORTH), a leading facility in the region, is full to capacity and has insufficient supply of oxygen.
"More community surveillance is required, and sensitisation, to avert a spike of cases that also demand hospitalisation," she said, adding that the hospitals also need more health professionals.
In view of the anticipated more lethal fourth wave, the report advised against any super spreader events in member counties, but still Kisumu hosted the Madaraka Day celebrations on June 1, yet "when leaders ignore independent scientific advice, reality sets in and avoidable disasters inevitably follow," noted the report.
Related Topics