Home
/
Health & Science
Epicentre of coronavirus now shifting to Kisumu, Kisii, Kericho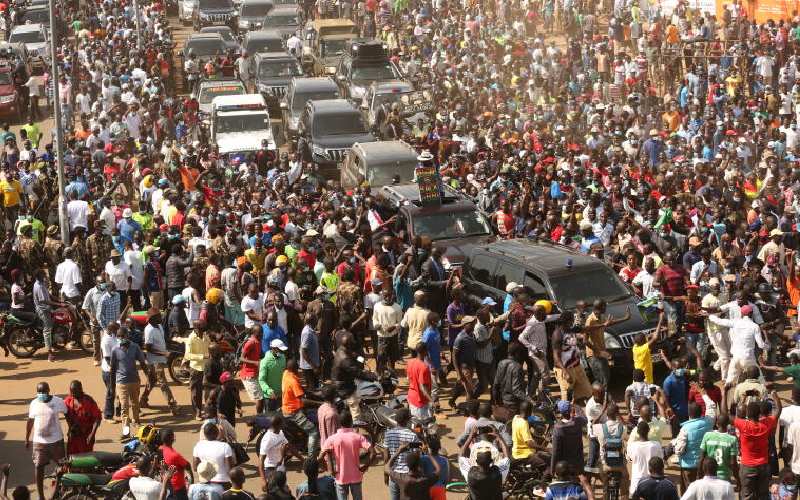 The epicentre for the coronavirus pandemic has shifted to North Rift, Lake Basin region and Upper Eastern, as a more lethal fourth wave is predicted this and next month.
A researcher at the Covid-19 Centre told The Standard that concentration of cases in those regions is attributed to laxity in testing, low uptake of vaccine and movement of locals.
Health director general Patrick Amoth warned that the country was reporting a spike every three months since the first case was recorded in March last year, and that "we are within the peak. It is not time to loosen measures to put in place."
Initially, the Ministry of Health focused on the five 'diseased counties' of Nairobi, Nakuru, Machakos, Kiambu and Kajiado, which had reported increased mortalities and infections.
Counties of interest last week included Kisumu, Kisii, Nyamira, Kericho, Homa Bay, Siaya and Migori, which reported high positivity rates ranging from 23 to 16 per cent against a national positivity rate of 7.9 per cent - which is still higher than WHO's five per cent.
"Counties with high positivity rate have high inter-county movement with majority of locals from Nyamira, Kisii, Bomet and Kericho converging in Kisumu County," explained the researcher, adding that increased travels after the relaxation of lockdown in the five counties also triggered more infections.
Infection rates have increased in Migori and Homa Bay, which have a higher burden of malaria and HIV, at four times the national average.
Covid-19 is more severe on persons suffering from these diseases as their immunity is compromised.
Researchers are doing further sampling to map out the prevalence of the pandemic in relation to the lethal Indian variant recorded in Kisumu.
The Upper Eastern region has a high death rate of 4.6 per cent and "researchers are trying to establish if the mortality rate is attributed to lack of proper hospitalisation or community mortality," said the source, adding that audits are still being conducted considering cultural practices have victims getting buried before tests.
Marsabit, Turkana and West Pokot counties have also recorded low uptake of Covid-19 vaccine at below 30 and 40 per cent, according to health reports.
Though the Ministry of Health reports low positivity rates, the researchers at the Covid-19 Centre have noted that the coronavirus cases across the country is usually more.
"At the command centre we look at attack rates, which reveal that, as much as what is documented by the ministry is low, it is a reflection of under testing in some counties."
Some counties take several weeks without collection and testing samples, or grossly under testing.
The scarcity of vaccines is also a problem, considering about one million Kenyans are due for their second dose.
"There are 13 counties with below 75 per cent (vaccination) like Marsabit, Mandera and Lamu, among others," said the source. Kiambu, Embu, Nyeri and Nairobi have exhausted their first vaccine doses.
Glance box
24 per cent The average positivity rates in Kisii, Nyamira, Kericho and Homa Bay counties against the national positivity rate of 7.9 per cent.
4.6 per cent The mortality rate from Covid-19 in Upper Eastern region attributed to lack of proper hospitalization
30 and 40 per cent Uptake of Covid-19 jabs in the Upper Eastern counties of Marsabit, Turkana and West Pokot
Source: Covid-19 Centre
Related Topics