Home
/
Health & Science
Uhuru disbands KEMSA Board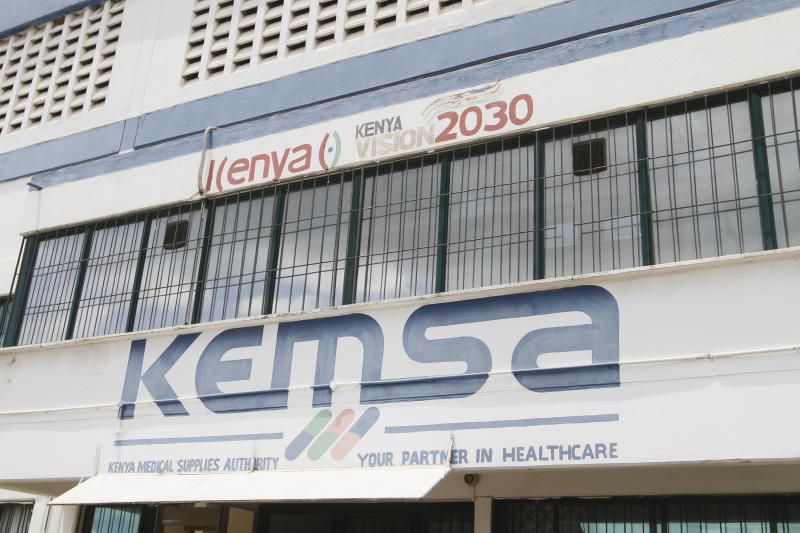 President Uhuru Kenyatta has disbanded the Kenya Medical Supplies Authority (Kemsa) board.
The president has subsequently appointed Mary Chao Mwadime to serve as the agency's chairperson for a three-year term.
Mwadime will replace Senator Kembi Gitura, whose appointment was revoked after he was picked to chair the Communications Authority of Kenya on March 17.
According to a gazette notice dated April 28, the change will take effect on April 30.
"I have appointed Mary Chao Mwadime as the chairperson of the Board of Directors of the Kenya Medical Supplies Authority for a period of three years with effect from April 30," said President Kenyatta in the gazette notice yesterday.
Health Cabinet Secretary Mutahi Kagwe named Capt (rtd) Lawrence Wahome, Robert Nyarango, and Terry Ramadhani to the Kemsa board for a three-year term, each beginning April 30.
Through the same gazette notice, the appointments of Timothy Waema, Bibiana Njue, Joel Gesuka and Dorothy Atieno were revoked.
Kemsa has been on the receiving end over a Sh7.8 billion scandal that is being investigated by Ethics and Anti-Corruption Commission, the National Assembly Investment Committee and Senate.
The new appointments come at a time US Secretary of State Anthony Blinken said they were not comfortable with Kemsa handling the distribution of ARVs across the country.
There has been a standoff between Kenya and the USAid over who will supply ARVs, with USAid preferring Chemonics International to Kemsa.
The secretary of State said: "We have had an issue with Kemsa, the institution responsible for the distribution, and as you know very well, concerns in particular about corruption that I know the government is working to reform."
"We have an obligation to our own taxpayers when we're spending their money to do it in a way that is accountable and fully transparent," he added.
While responding to questions on Covid-19 mitigation in Kenya and the partnership with the US, Blinken waded into the matter, affirming his meeting with President Kenyatta.
"What we talked about was making sure that as Kemsa was being reformed nothing fell through the cracks; that we had the ability together to make sure that our assistance continued uninterrupted, so that people in need of what we're providing didn't go without it. And I think that we're going to work very closely together to make sure that happens," Blinken said.
Related Topics