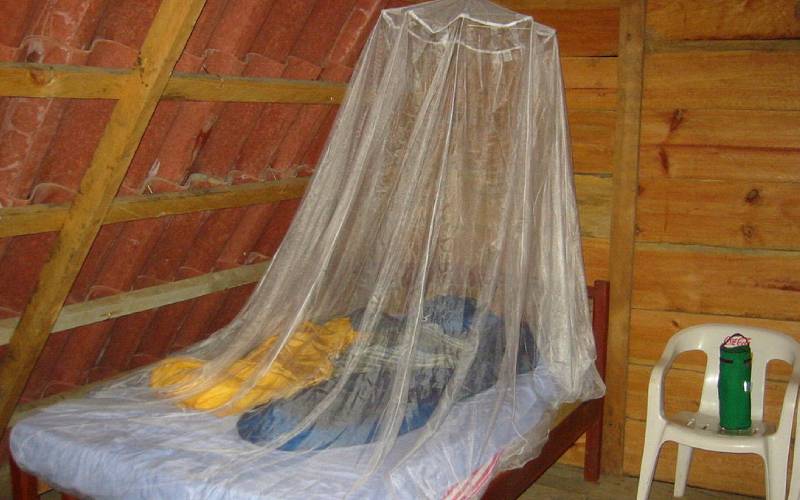 The Ministry of Health has launched a three-month Sh8 billion campaign to distribute over 15.7 million bed nets in the highest malaria burden counties.
The insecticide-treated mosquito nets will be distributed in 27 high burden counties targeting 25 million beneficiaries. The pilot project is being implemented in Kirinyaga County.
Speaking during World Malaria Day, Health Chief Administrative Secretary Health Rashid Aman said the exercise is part of a strategy for counties to eliminate malaria disease by 2030.
Additionally, Dr Aman revealed that a team of medical experts from Cuba and Kenya will be conducting a nationwide exercise to map out key breeding sites for spraying.
"Kenya and Cuban government signed an agreement in 2019 to undertake a two-year project on the use of biological methods to control malaria. The experts from Cuba arrived in the country this week to help in eliminating the disease," said the CAS.
The Malaria Vector Control Project targets eight lake endemic zones - Kisumu, Siaya, Migori, Homa Bay, Busia, Bungoma, Kakamega and Vihiga counties.
This year's Malaria Day theme is Zero Malaria-Draw the Line Against Malaria.
Kenya loses about 20,000 people to the disease every year.
However, Aman highlighted that Kenya has made significant strides in eradication of the disease noting that malaria cases have dropped 113 per 1,000 of the population to 86 persons in the same population.
Commendable progress
"Although the African continent missed its 2020 target set by the African Union of reducing malaria incidence and mortality by 40 per cent and it is not on track in its goal to eliminate malaria by 2030, I am happy to report that in Kenya we have started making commendable progress towards defeating this persistent disease," said Dr Aman.
Statistics drawn from a nation-wide survey on population level assessment on the burden of malaria in Kenya conducted in 2020 showed that the overall prevalence of the disease in Kenya has reduced from eight per cent as documented in 2015 to 5.6 per cent in 2020.
The Malaria Indicator Survey preliminary findings further highlighted a decline in the lakeregion counties which bear the highest disease burden, recording eight per cent decline up from 27 per cent prevalence rate recorded in the same period.
The coast region has also seen a significant drop in prevalence rates from eighth per cent to the current 4.5 per cent.
The CAS noted that the ministry is scaling up on administration of malaria vaccine.
"Since September 2019, more than 190, 000 children in selected areas have received at least one dose of malaria vaccine through routine childhood vaccinations."
"It is expected that the World Health Organisation (WHO) will use results from this pilot for policy recommendations on its use as an additional protection against malaria before the end of the year," said Aman.
Kenya's End Malaria Council's chairperson Christopher Gitonga said implementation of the four-year Kenya Malaria Strategic Plan (2018-2023) could be hampered by the financial inadequacy citing a Sh24 billion resource gap. "We are boosting a multi-sectoral action to mobilise resources as well as embarking on local manufacturing of malaria medicines, mosquito nets, testing kits among other critical commodities as a way to sustain the fight against malaria," Mr Gitonga said.
[email protected]
Related Topics