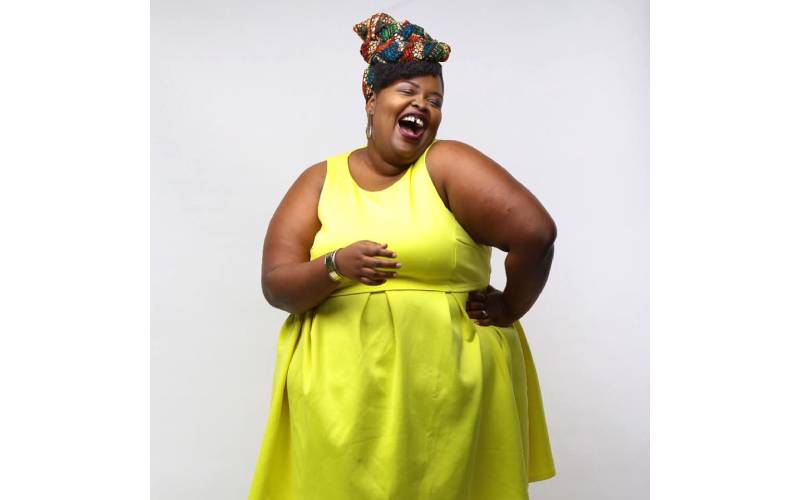 You would be forgiven for thinking that only the obese suffer body-shaming until you meet skinny Kenyans who have equally endured barbs. Body shaming, whether you're a bag of bones or otherwise, has led to untold psychological trauma especially when unleashed on social media.
It is worse if you're a media personality or celebrity. Like radio girl Lynda Nyangweso. In an Instagram video in 2019, she opened up how she was called a whale and got so afraid of eating.
"When I was young, I would never eat in public. People would stare at me when I ate that I started eating in the toilet," she confessed adding she wanted to commit suicide but was worried her mother will not find a fitting coffin.
Lynda was not alone.
State House Spokesperson Kanze Dena attracted viral trolling after a noticeable weight gain with 'before and after' photos bordering on thinly-veiled mockery.
Tik Tok sensation Azziad Nasenya also endured body shaming for being featherweight and which she pegged on "illness and loss of appetite" and from 63 kilogrammes she shed weight during the pandemic.
Big Ted lost over 100kgs
Media personality Kalekye Mumo also cut 40 kilogrammes in eight months after enrolling with Fat Loss Lab, a weight and lifestyle management outfit and its new feeding habits.
Kalekye still didn't like her new 'skinny look' even though her fans were of divided opinion.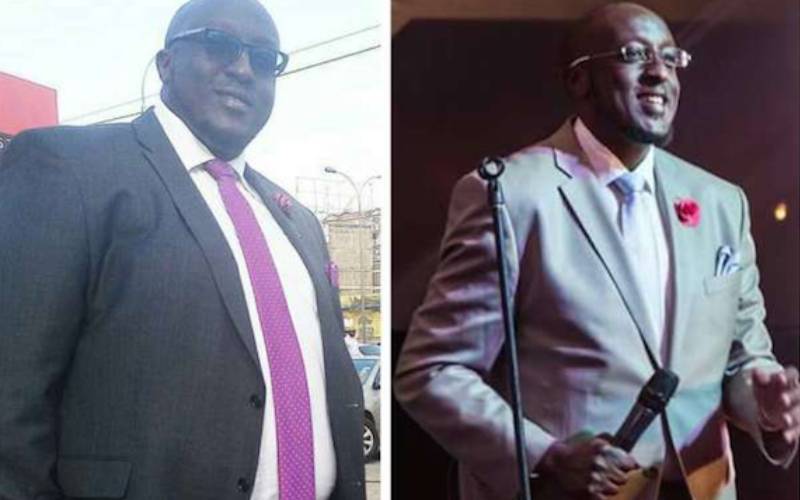 Big Ted (Ted Kwaka), the State House Deputy Director for Branding and Events, moved from over 200 kilos to 90 through dedication to a healthy lifestyle. But to kick-off his weight loss journey, he underwent gastric bypass surgery in India and today looks almost unrecognizable, despite his 6'4 frame.
Matters don't change if you add weight. Comedian Eric Omondi has for ages been rim rod bamboo size. He blamed it on his poor eating habits as he was mostly 'ingesting, not eating.' But in eight months during the pandemic and with a disciplined, keen appetite and regular workouts, moved from 47 to 72 kilograms.
A section of his fans made fun of his new look from his puffed up cheeks to muscles.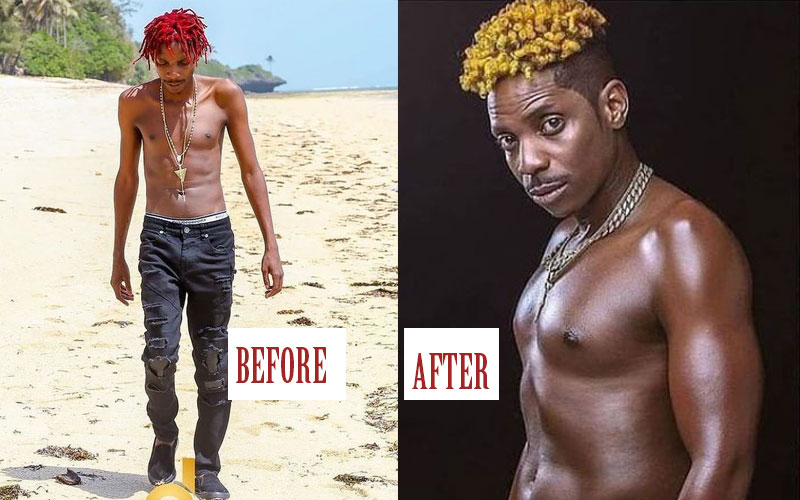 Celebrities cope with body shaming in different ways. Actress Neomi Ng'ang'a uses her social media platforms to speak on body positivity; the discipline, patience, respect, understanding and the vulnerabilities one goes through during body transitions and that "accepting yourself is a process that cannot be devalued or rushed."
Socialite Huddah Monroe has also been on the receiving end of skinny shaming as-is model Natasha Njoki.
"I have been told I am too thin I need to eat. People would ask me where my food goes or others tell me to eat fries or a burger," says the 21-year-old, recalling a catcalling incident in which she ignored the men then "one of them asked why I was so proud while he could literally see my bones."
Radio Producer Eric Wambugu has had his fair share of both worlds since he grew up rod thin only to balloon later in adulthood.
"I was skinny with long legs and I was often in shorts. So other kids would call me skele (Skeleton)," he recalls adding that "I used to look like a bad mannequin or a badly done mascot."

I was always the target of bullies
Years later Wambugu weighed 115kg resulting in attendant health challenges. "My blood pressure was high, going up the stairs was a task. Also people would say I need to have more children, that way I would not be fat due to responsibilities others would call me fatso, but I ignored all that and focused on my weight. Right now I weigh 108kg but it's a journey."
Men also get bullied for being too skinny. Like social media senior reporter Killiad Msafiri, 26. At 46 kilos he's often the smallest person in every room. "I was always the target of bullies. But I am now not affected by people's opinions, the only thing that worries me is my BMI (Body Mass Index)," says Msafiri.
Body shaming often leads to eating disorders, low self-esteem and depression and city psychologist Faith Nafula says the end results are "self-doubt and search for affirmation," yet perpetrators of body shaming have their own inferiority which they cover up by making others feel bad. "For them to be normal and high they have to hurt you," says Nafula.
Related Topics