Home
/
Health & Science
India reels from third wave, holds vaccine exports to Kenya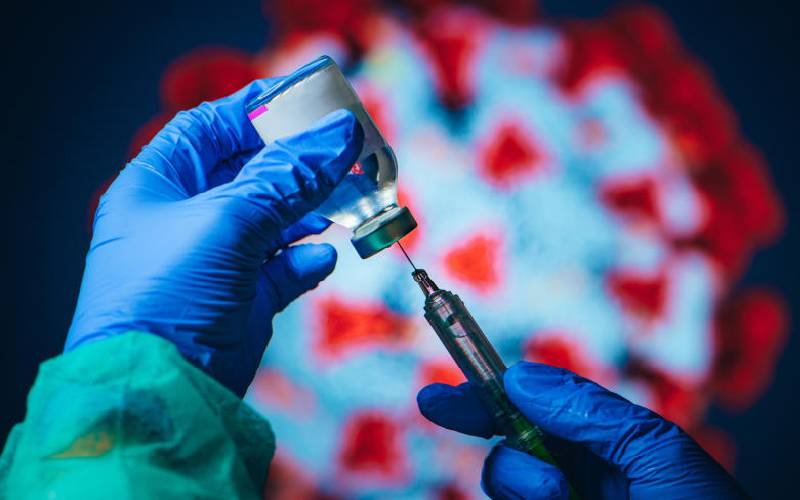 Kenya might find itself at crossroads after India announced a temporary suspension of exporting the Oxford/AstraZeneca vaccine to low-income countries following a surge of Covid-19 infections.
The suspension comes when the country is experiencing a deadly third wave of the pandemic.
Kenya is one of the countries depending on the World Health Organisation-led Covax facility in India, which suspended the vaccine exports after infections hit 11.7 million cases making it one of the hardest-hit countries after the US and Brazil.
Covax has pledged to make up for the delayed volumes in April and May.
"The Covax facility has informed participants allocated volumes of the AstraZeneca-Oxford vaccine produced in South Korea that shipment volumes will be lower than planned in March,' said Andrew Brown, Chief of Communication at UNICEF Kenya.
Efforts to get a comment from WHO on the matter did not bear fruits. The Standard was also unable to get a response from Ministry of Health officials to dispel fears among Kenyans, especially those who had received the first dose of the vaccine, as they neither picked phone calls nor responded to text messages.
The suspension might affect the national vaccination roll-out plan currently underway, and whose first phase was to run up to June 30, 2021, according to Health Cabinet Administrative Secretary Mercy Mwangangi.
The vaccination is being carried out in 622 facilities across the country and is meant to cover at least 30 per cent of the population, roughly 15 million Kenyans.
The Chairman of Covid-19 Vaccine Development Task force, Willis Akhwale, was optimistic saying "there is still time for this vaccine. We are on the right track".
During the launch of the vaccine on March 5, 2021, the first phase targeted 1.25 million frontline workers at high risk of infections. Health care workers, security personnel and teachers were among those scheduled to receive the jab from the 4.1 million doses, according to the Ministry of Health. By March 24, over 67,000 frontline workers had received the jab since the rollout of the vaccination programme three weeks ago.
Kenya is among 190 countries benefiting from the Covax facility and the country has so far received 1.02 million doses of the vaccine and a further 100,000 from the government of India. The 1.02 million doses were the first batch of the 4.1 million doses out of the 24 million expected.
Related Topics