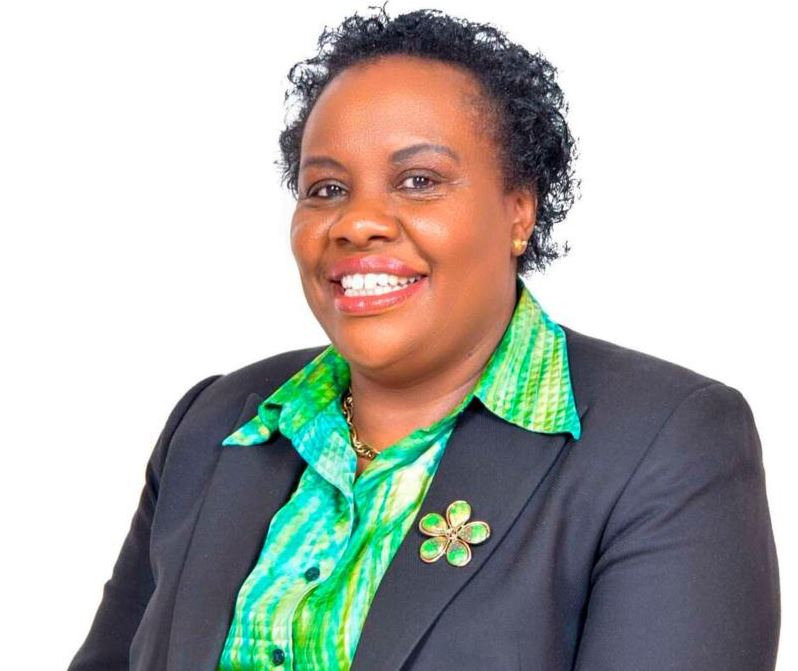 Several VIPs are fighting for their lives in various hospitals across the country as the coronavirus claimed the life of Kericho Deputy Governor Susan Kikwai.
Kikwai died on Saturday at 9am while undergoing treatment at Siloam Hospital in Kericho where she had been admitted for the last five days.
On Friday, Mandera's CEC Finance and Economic Planning Ibrahim Barrow Hassan succumbed to the disease and was promptly buried.
He was eulogised by Governor Ali Roba for "transforming financial management in the county with very special commitment to deliver results."
Former Prime Minister Raila Odinga is yet to be cleared of the disease, with earlier reports saying he had a relapse which was quickly managed before he want back in to isolation at home.
Meru Governor Kiraitu Murungi contracted the virus a few days after getting vaccinated.
He was still in hospital by last evening.
"Governor, I wish you a quick recovery. These are indeed trying times but we shall overcome," Cabinet Secretary Peter Munya said on Saturday.
Besides them, a nominated MP whose voice has been missing in BBI debates is hospitalised in the city alongside a governor, a chair of a parliamentary committee, a top security official and a member of a prominent Kenyan family.
Many other mid-level bureaucrats are either in hospital or in isolation over the virus.
"We were informed that four of our colleagues are in hospital.
"Two of them have been discharged though," disclosed a legislator who didn't want to be named
Saturday, 1,274 people tested positive for the virus, out of the 7,240 tested.
The total number of infections in the country rose to 120,163.
Five people died and seven other fatalities were in the course of being confirmed.
The number of hospital admissions shot up from 830 yesterday to 845.
A total of 123 people are under ICU care, out of which 33 are on ventilatory support and others on supplemental oxygen with 41 of them in general wards and 18 in high dependency units.
Yesterday, Kikwai's boss, Governor Paul Chepkwony sent a message of condolences to her family and urged Kenyans to adhere to Covid-19 safety protocols issued by the Ministry of Health.
He said the virus is dangerous and does not spare anyone.
"I feel saddened by the loss of my deputy governor. I send my deepest condolences to the family.
"In consultation with the family, we will continually update you on the funeral arrangements," he said.
President Uhuru Kenyatta also sent a message of condolence to the family and the people of Kericho, describing Kikwai as a devoted public servant who was deeply committed to the progress and wellbeing of the Kericho community in particular, and all Kenyans in general.
The Head of State recalled the period when Kikwai served as the Managing Director of Kenya Investments Authority, saying she highly promoted Kenya as an attractive destination for foreign and local investments.
"Susan was a great public servant.
"While working for the national government, she was instrumental in attracting various domestic, regional and international investments," President Kenyatta eulogised the second term Deputy Governor.
Senator Aaron Cheruiyot and other local leaders mourned the deputy governor saying the county had lost a leader who had not only proved herself at the local level but internationally.
"We will remember her as the one who was instrumental in attracting various domestic, regional and international investments," said Cheruiyot.
Immediately news about her death was confirmed, County Secretary Joel Bett Bett, County executives Dr Shadrach Mutai (Health), Barnabas Ngeno (Lands), Charles Birech (Trade) went to the hospital to oversee the preservation of the body.
Also present was Speaker of the County Assembly Dominic Rono.
She had a Masters of Business Administration in International Management from Morgan State University in Maryland, Bachelor of Science in Economics and Bachelor of Arts French from Salve Regina University in Rhode Island.
In 2007, Kikwai was awarded the Order of the Grand Warrior of Kenya (OGW) by the former President Mwai Kibaki for her outstanding performance in investment promotion.
In 2008, she was elected President of African Investment Promotion Agency Network (AfrIPAnet) by 45 African countries.
In 2003, Kikwai received awards for reinforcement of investment promotion at the regional level (Kenya and Rwanda) and Department of the Year Award among other awards and honours.
As a passionate person on entrepreneurship and investments, Kikwai was instrumental in organising the first County Investment Conference.
Ward Investment Consultative Forums were held and each ward showcased what they could produce.
The concept was dubbed 'One Ward, One Product'.
Kikwai had also served in several boards including Vision 2030 Delivery Board, Export Promotion Council and Common Market for Eastern and Southern Africa (COMESA).
Build protection
As an astute leader, Kikwai was successful in putting together an effective forum to address business promotion of many of Kenya's existing and promising industries.
Meanwhile, persons getting vaccinated, including the VIPs, have been cautioned against exposing themselves to the virus.
A consultant surgeon, Dr Kenneth Odhiambo has asked for patience from beneficiaries to allow the AstraZeneca vaccine to become effective in one's body.
"It typically takes two weeks after the vaccination for the body to build protection (immunity) against the virus that causes Covid-19.
"That means a person could still get Covid-19 before or just after vaccination and then get sick because the vaccine did not have enough time to provide protection," Dr Odhiambo said.
[email protected]
Related Topics