Home
/
Health & Science
Tanzania changes tune, issues covid-19 rules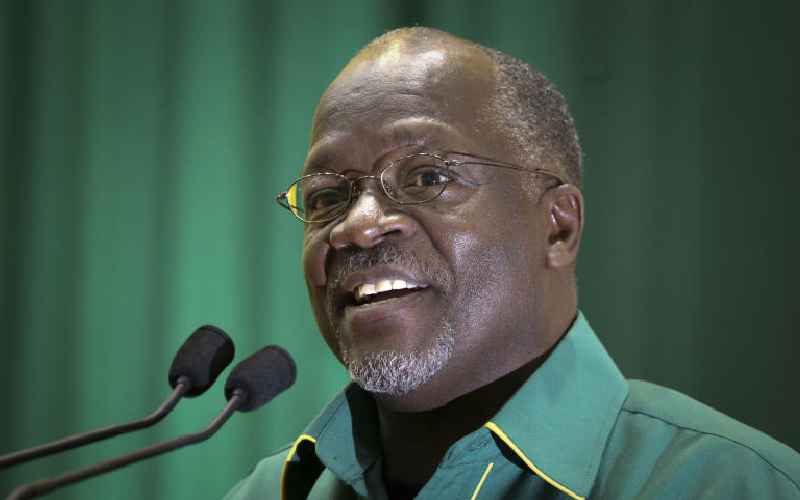 Tanzania has issued public health guidelines for Covid-19 that include wearing of masks, handwashing and physical distancing.
This is after the World Health Organisation called on the country to start reporting Covid-19 cases and share data. The guidelines were issued particularly to travelers using public transport in the country.
"The government, through the Ministry of Health, Social Development, Gender, the Elderly and Children, has issued guidelines on how to continue to protect yourself from the Coronavirus," the document read.
According to the guidelines, passengers on DART (Dar es Salaam Bus Rapid Transit) buses are required to wash their hands, cover their mouth and nose when coughing or sneezing using the inner part of the elbow, stay one meter apart, and wear a mask all the time of travel approved by the health ministry.
On Sunday WHO Director-General Dr Tedros Adhanom in a statement said a number of Tanzanians travelling to neighbouring countries and beyond have tested positive for Covid-19 and the situation "remains very concerning."
This underscores the need for Tanzania to take robust action both to safeguard their own people and protect populations in the neighbouring countries and beyond, said the statement by the WHO boss.
"I renew my call for Tanzania to start reporting Covid-19 cases and share data. I also call on Tanzania to implement the public health measures that we know work in breaking the chains of transmission, and to prepare for vaccination," said Tedros.
This comes after the recent death of a senior political leader, Saif Sherif Hamad, who was the Vice President of Zanzibar as well as the Tanzania government's former Chief Secretary, John Kijazi. Namibia's third secretary to Tanzania Selina Tjihero also died on last Tuesday following a short illness.
In January, the global health body urged Tanzania to scale up public health measures against Covid-19 and to prepare for vaccination. The country was also encouraged to share data in light of reports of positive cases among travellers.
"Since then I have spoken with several authorities in Tanzania but WHO is yet to receive any information regarding what measures Tanzania is taking to respond to the pandemic," said Tedros.
He added: "Covid-19 is a serious disease that can cause severe illness and even death. National authorities everywhere must do all they can to protect people and save lives and WHO stands to support them in the response against this deadly virus."
On Friday President John Magufuli asked Tanzanians to pray for three days, as reported by media. He said there will be no lockdown.
"Today for the Muslims who have already begun, tomorrow the Seventh Day Adventists who pray on Saturdays and on Sunday for Christians," he said.
Related Topics