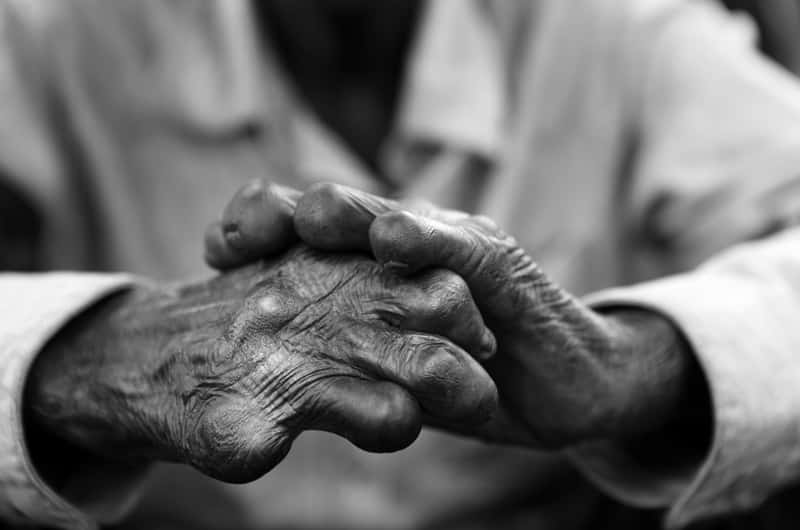 Back in the 70s and early 80s, leprosy was commonly reported in parts of Eastern, Western and Coastal regions of Kenya. However, while the disease and its strain are currently rare, medical records at Alupe Hospital show that before leprosy and other health services were halted in April 2020 to respond to Covid-19, six patients below 15 years had been diagnosed and were on treatment for a highly infectious type of leprosy.
Reports from Busia County department of health show the devolved unit has 25 active cases of leprosy and more than 50 related complications.
Angeline Awino is one victim of the rare disease. It started out as a cocktail of symptoms. Sometimes she was feverish, other times nauseated. Then her hands and legs started swelling up before developing into sores that could not heal.
It was not long before she grew hypersensitive to touch, unable to sense even the slightest rustle of a bedsheet. And other times, her forearms would get numb. "I'd insert thorns or even a needle in my skin but felt nothing. At some point I felt something was not right," she recalls.
That was in 1975 and Angeline had just turned 15. She would spend the next seven years at the Alupe Leprosarium Hospital.
During this time, the hospital established in 1947 by the colonial government was responding to patients suffering from leprosy and had about 300 patients from east and central Africa.
Many of them lived at a designated 'asylum' camp nearby. It had farms, churches, other social amenities and a 10-acre cemetery.
Angeline's mother took her to the hospital.
Her condition had worsened and she was quarantined. Tests were done and it was confirmed that Angeline was indeed suffering from leprosy. Angeline suspects she might have been infected by her mother who succumbed to the disease 30 years ago.
Today, Angeline, 60, is still considered 'cursed.' She has visible signs on her face. Her hands and legs are disfigured and has lost parts of her fingers.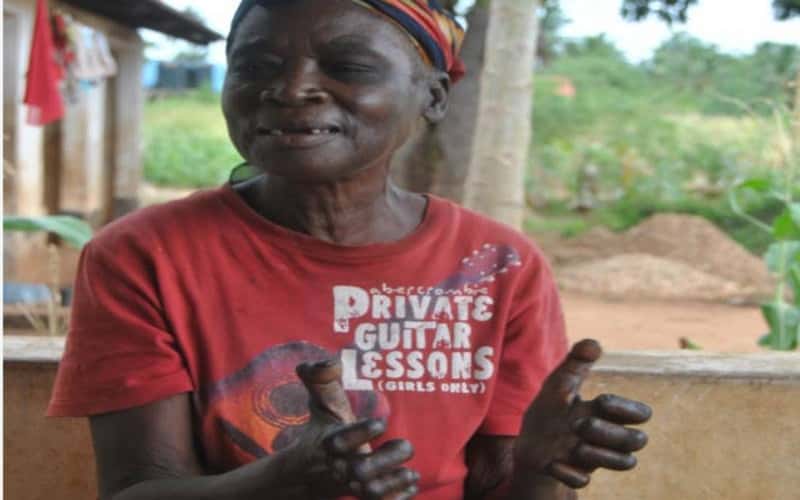 Globally, treatment of leprosy is free. In 1995, the World Health Organisation (WHO) developed multidrug therapy to treat the scourge. A number of antibiotics also treat leprosy by killing the bacteria that causes it. A specialist should do the prescription. Over the counter prescription is discouraged. Alongside treatment, counselling should be done to prevent stigma.
What the experts say:
'A few cases around'
Dr Hoseah Waweru, a dermatologist and President, International Federation of Psoriasis Association.
While I acknowledge efforts made in eradicating leprosy, eradication does not mean the disease is no longer with us; that it is wiped out completely. There are still some cases around. We should be proud as a country that we have only a few lepers begging on streets due to eradication efforts of the disease.
Leprosy is a chronic disease, a scourge, but it is not a curse or related to uncleanness. It is an infection caused by bacteria called Mycobacterium leprae. The bacteria attack the skin and lives in the nerves, leading to loss of sensation to pain and touch. It causes skin lesions and nerve damage. Leprosy is a low infectious disease transmitted through droplets from the mouth and nose of an infected person and it requires prolonged contact to be infected. That said, close, repeated contact with an untreated person for long can lead to contracting leprosy.
Currently, it is no longer a serious public health concern. Nevertheless, India and Nigeria have recorded a strain. Symptoms associated with the disease include disfigurement, loss of hair - particularity on the eyebrows and eyelashes, permanent nerve damage on arms and legs, and muscle weakness. Leprosy can be treated if diagnosed early. However, most patients present themselves for clinical diagnosis and examination when the disease is already at an advanced stage. In advanced stages, it might result into blindness and kidney failure.
Related Topics