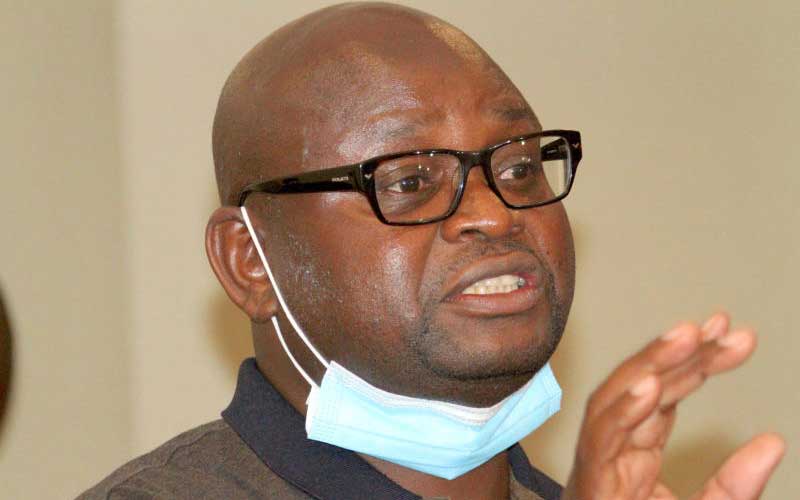 The nurses' union has accused doctors of betrayal for calling off their strike last week.
Kenya National Union of Nurses Secretary General Seth Panyako yesterday claimed the Kenya Medical Practitioners, Pharmacists and Dentists Union (KMPDU) had frustrated their efforts to negotiate for better working terms.
Mr Panyako, (pictured), said his union's negotiations with the government collapsed last Friday after KMPDU tabled its demand for a risk allowance.
"The government had offered Sh8,000 risk allowance, which we were ready to take due to the prevailing economic hardship, but KMPDU scuttled everything with a demand of Sh30,000–the amount we had demanded earlier without success."
Doctors had downed tools last Monday demanding personal protective equipment and insurance, but resumed work after their union said it had reached a deal with the government on how their complaints would be handled.
Panyako said the nurses and clinicians, who have been on strike for the past three weeks, would not resume work unless their demands are met by the county governments.
"We shall not be intimidated by Health Cabinet Secretary Mutahi Kagwe's threats. He is not our employer and has no powers to dictate to the counties. We shall continue pushing for a workable collective bargaining agreement (CBA)."
Last Tuesday, Kagwe said the strike was not protected in law, and warned that the medics would face disciplinary action.
Panyako said the CS "had never been ready to engage clinicians and nurses", and wondered how he expected hospitals to run without nurses.
"Out of the cadres of medics, the government appears concerned with doctors' welfare at the expense of nurses, clinicians and the rest of health workers."
Panyako said the union had unsuccessfully attempted to reach a mutually beneficial agreement since 2016. "The Council of Governors has also made it difficult for us to push the CBA through. The closest we came to realising the CBA was in 2017, but the process failed."
Related Topics