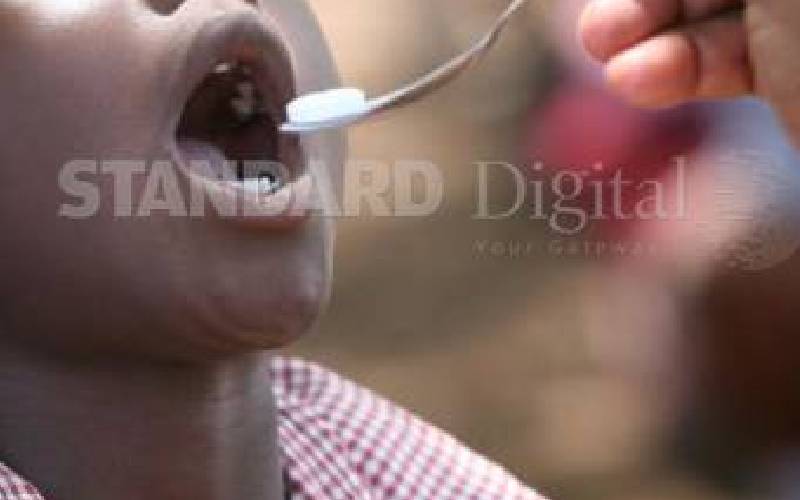 In April 2020, researchers from Kenyatta University published a study in the African Journal of Rural Development, done from May 2016 to June 2017 with the purpose to investigate the prevalence and factors associated with taeniosis and porcine cysticercosis in Thika Sub County. The two are medical lingo for what is known as tapeworms in laymen's terms.
The study indicated that Taeniosis was present among the community members with prevalence at 6.3 % while 13 cases of cysticercosis have been recorded in Thika Level 5 Hospital. The level of awareness among pig consumers and vendors on taeniosis/ cysticercosis was found to be low with fried pork being the most preferred method for pork preparation.
The young form of the tapeworm causes a tissue infection called cysticercosis and a specific effect called neurocysticercosis in humans affects the brain; and, is the most common cause of seizures - acquired epilepsy.
In February 2018, the World Health Organization published a closely related study, 'Epilepsy due to pork tapeworm: a serious public health problem in the United Republic of Tanzania'. "Taenia solium taeniasis/cysticercosis has been neglected for too long in Tanzania," said Professor Maria Vang Johansen, University of Copenhagen.
"There is an urgent need to put the disease on the political agenda, establish cross-sectoral collaboration and develop a national One Health control strategy".
Human infection with T. solium occurs when people eat raw or undercooked infected pork. Risk factors include poor sanitation, including the lack of latrines, unsafe water, poor pig husbandry practices, inadequate meat inspection, and lack of knowledge about the causative parasite.
The common denominator between the two areas, Thika and Tanzania, is their love of pork. In Thika, there are myriads of establishments that specialize in 'wet fry' pork. In Tanzania, a popular variation known as 'kiti moto' is sold, a roast pork delicacy served with banana fritters and hot salsa, which is quite popular in bars and restaurants.
Lack of appetite, fatigue, anemia, fever, itchy bottoms, loose bowels, abdominal pain, and vomiting are some of the common symptoms of worm infestation.
Worm infestation is a common health hazard that has disrupted many lives. Preventive chemotherapy (deworming), using single-dose albendazole (400 mg) or mebendazole (500 mg) is recommended as a public health intervention for every individual at least once every 6 months. The drugs are found in chemists for as little as fifty shillings.
However, long-term solutions to these infections will need to address many factors, including improvements in water, sanitation, and hygiene.
Related Topics