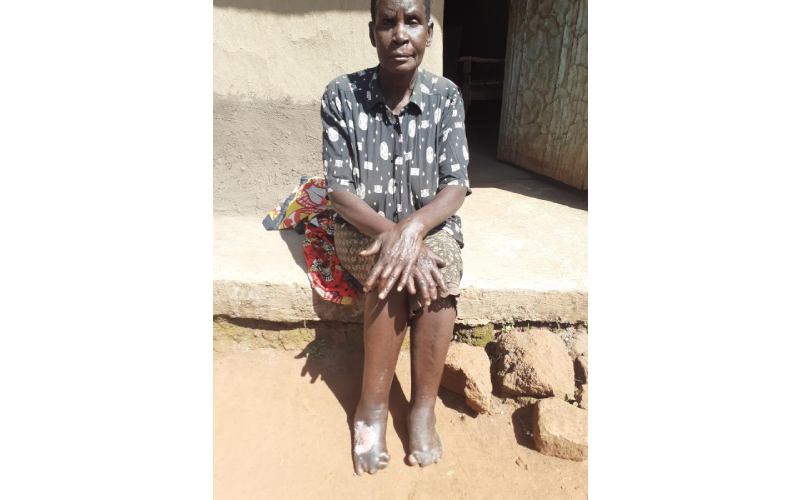 When Angeline Awino visited Alupe Hospital in Busia for her routine leprosy medication in April, she was told the facility was only responding to Covid-19 cases.
She visited a nearby dispensary and was given painkillers.
Since then, she opted to treat her wounds with herbs at her home in Mundika.
When The Standard caught up with her last Tuesday, her condition was fast deteriorating. She was limping and her wounds were bleeding.
Awino was diagnosed with leprosy 15 years ago and had been receiving treatment and care at Alupe Hospital.
She had undergone three surgeries, which saw the removal of affected bones.
Urgent surgery
Francis Amakoye, a retired occupational therapist, who worked at the hospital, said Awino needed to urgently undergo another surgery, but the hospital could not offer the service.
He explained that elderly patients did not visit any other facility for medication, as they believed they would not receive quality care.
Although he retired early this year, Amakoye attends to patients in their homes, giving them advice on how to manage wounds and deformities resulting from leprosy.
He observed that leprosy patients, especially those who had developed disabilities, experienced many challenges.
Although the disease has a cure, Amakoye notes, it can cause adverse reactions to the body.
Awino's case reflects the fate of leprosy patients whose lives hang on a thread after Alupe Hospital was converted to a Covid-19 isolation unit.
The county health officials defended the move, claiming leprosy was no longer a public health concern, as it was contained in 1980s. The officials have encouraged patients to seek medication in other facilities. However, medical experts at the hospital say there has been a strain of the disease in the county, with locals fearing it might recur.
Leprosy is an infection caused by bacteria called Mycobacterium leprae. The bacteria attacks the skin and lives in the nerves, leading to loss of sensation to pain and touch.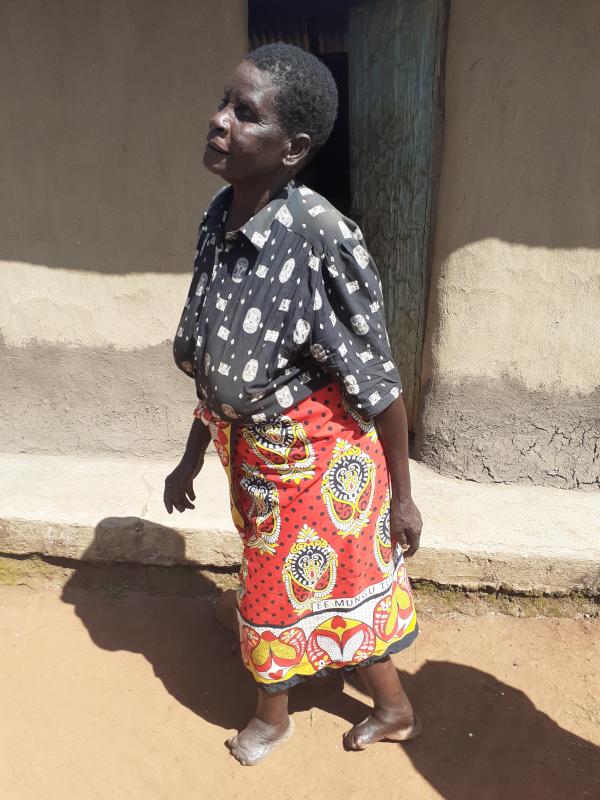 Medical records at Alupe, before leprosy and other health services were halted in April, indicated six patients below 15 years had been diagnosed and were on treatment for a highly infectious type of leprosy.
Established in 1947 to respond to the disease in East and Central Africa, the hospital has been offering hope for patients in the country and the region.
Margaret Auma, 72, is another leprosy patient in Budalang'i, whose condition is worsening.
"Since I was told the hospital is not working, I decided to stay at home," she said.
She has not taken her medication since April.
Reports from Busia Department of Health show the county has 25 active cases of leprosy and more than 50 of related complications.
The hospital, initially built on 1,000 acres, which has now shrunk to 80 acres, can no longer respond to the demand.
At its peak, the centre, established by the colonial government to quarantine patients suffering from leprosy, had about 300 patients drawn from east and central Africa.
Many of them lived at a designated 'asylum' camp nearby. It had farms, churches, other social amenities and a 10-acre cemetery.
Since then, the institution has undergone numerous changes from leprosarium hospital to a sub-district hospital. At the onset of devolution, it was turned into a sub-county referral hospital. It is now an isolation unit for Covid-19 patients.
The hospital medical superintendent Nelson Kilimo says converting the hospital to an isolation and treatment centre has seen leprosy patients redirected to other hospitals until the pandemic is contained.
He says the leprosy cases were mainly from Uganda and Western Kenya.
Before Covid-19, the hospital had 40 nurses, three medical officers, two physiotherapists, two orthopedic trauma technicians and one occupational therapist. They have been distributed to other hospitals.
"We are aware our clients are suffering and in need of services, but Covid-19 is another more emerging issue. Once the pandemic is under control, we will resume leprosy care," Kilimo said.
County Director of Medical Services Jenerose Ambuchi said leprosy patients should seek medication elsewhere, as the hospital continues to cater for Covid-19 patients' needs.
Related Topics