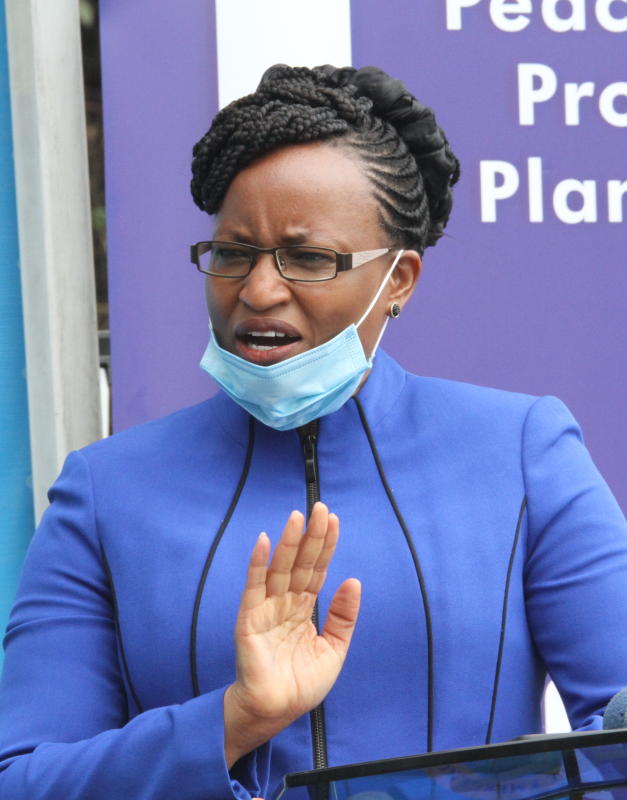 The government has said a Covid-19 vaccine will be available in Kenya by February next year.
Health Principal Secretary Susan Mochache said away from the ongoing trials, the government is also in talks with other nations to see how Kenya can access the vaccine once it is ready.
President Uhuru Kenyatta had asked National Emergency Response Committee to expand its mandate to include vaccines.
The committee was earlier only mandated to look into containment measures.
Mochache said Kenya is part of the global conversations on access to vaccines.
She added that there was confidence the anti-Covid-19 jab will be deployed to save Kenyans.
"We are moving on well with the testing of our own vaccination drugs and soon, before the end of February, we shall have launched the jab," she said in Nyamira County on Tuesday when she led residents in commemorating the World Aids Day at Uhuru Gardens.
The PS said the vaccine is being tested by local scientists in collaboration with researchers from outside the country and that there was optimism.
"We are moving on with the conversation and we are on the right path in drawing up a roadmap on administration of the vaccine once it is launched," she said.
Kenya is among the 192 countries in search for a vaccine under the Covax programme overseen by the World Health Organisation.
Through Kenya Medical Research Institute (Kemri) Wellcome Trust Kilifi, Kenya is taking part in the AstraZeneca and University of Oxford vaccine trial code-named ChAdOx where 40 participants have volunteered.
John Nyagarama, in his speech read by Health Executive Douglas Bosire asked the PS to facilitate the installation of a Covid-19 testing centre in Nyamira to increase efficiency in the detection of new infections.
"We take our samples to Kisumu and we have to wait for up to four days to get the results.
"If we get our centre here even the fight against the disease will be highly enhanced," the governor said.
Related Topics