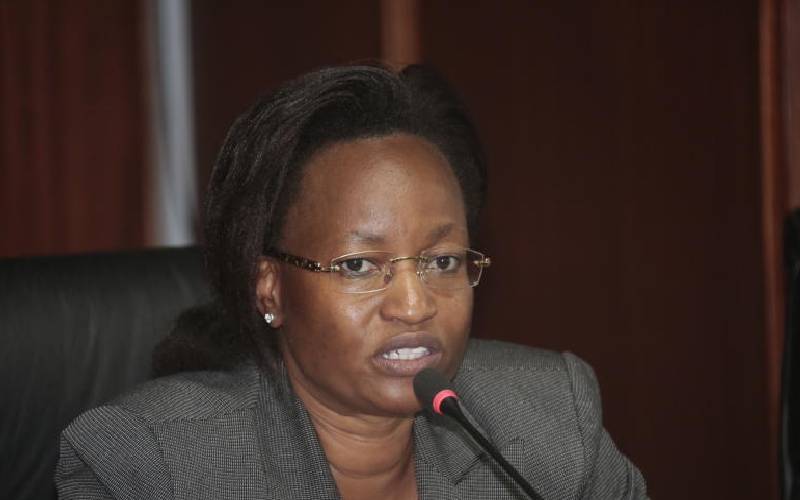 Health Principal Secretary Susan Mochache was put to task over her decision to exclude county governments from the sensitisation programme of the Universal Health Care.
Yesterday, the PS was hard pressed to explain the ministry's decision to involve the Kenya Red Cross Society, with whom they signed the Memorandum of Understanding (MoU).
Appearing before the Senate Health committee, the ministry was accused of sidelining the devolved units, yet health services are devolved.
The Health docket engaged the Red-Cross to undertake training for community health service volunteers, in a deal the ministry has not disclosed how much was paid out.
Narok Senator Ledama ole Kina said he did not understand why the county governments were not involved in the project yet they were the beneficiaries.
"The MoU was signed between the ministry and the Red-Cross. Why were the county governments not involved?" posed Ole Kina.
"The project is critical to the county governments, yet their involvement was very minimal. Why are they not part of this memorandum?" asked Wajir Senator Dr Abdullahi Ali.
Ms Mochache, however, said although the county governments were not parties to the signed MoU, the 47 governments had been engaged by the ministry before the deal with Red-Cross.
"We talked about how we would jointly work things out. We worked closely with the governors," said Mochache.
The PS further stated that it was the mandate of the ministry to provide overall community health policies and guidelines, downplaying the fact that Health is a devolved function.
"Its the work of the ministry to coordinate all the development partners and non-state actors in matters to do with health in counties," she said.