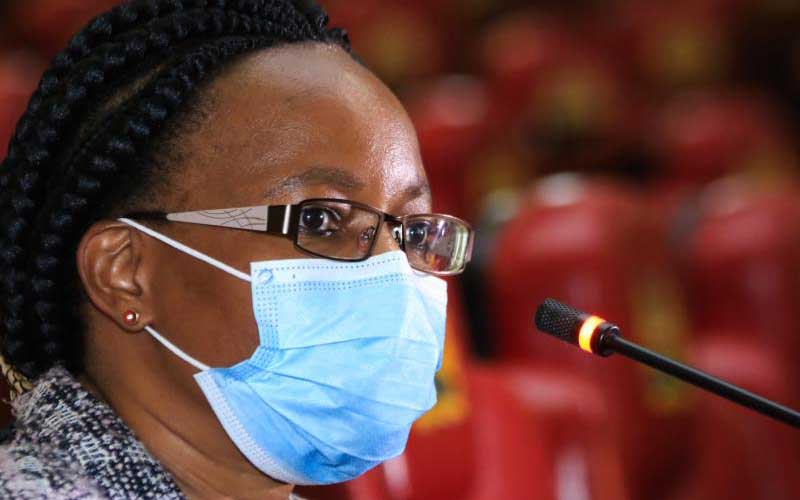 Health Principal Secretary Susan Mochache (pictured) has denied claims that funds donated to fight Covid-19 have been misappropriated.
Speaking to Radio Maisha yesterday, she assured Kenyans that the money that has been used so far can and will be accounted for, eventually.
"The money has been used according to the budget that was set," she said.
Her comments come amid accountability questions raised on the how the funds have been utilised, where it is believed that some dubious firms conspired to syphon it.
Read More
The PS said the money donated by various organisations and individuals locally and abroad was not only meant for the health sector.
She said some of the funds were directed to the Kazi Mtaani initiative, which is offering employment to youth in different counties, buying the disabled food, and boosting companies to save them from collapse.
The first disbursement of cash to combat the deadly virus that Kenya received was Sh73.8 billion from the International Monetary Fund on May 6.
Shortly after, other organisations and individuals injected billions of shillings into the country to support its response to Covid-19.
Mochache went on to say the Ministry of Health received Sh23 billion from the Treasury, with some of these funds distributed to counties.
She said Sh5 billion was distributed to county governments, Sh3.4 billion to health workers and close to Sh3 billion to different hospitals in the country.
"Some of the amount also went towards contact tracing of potential corona victims," she said.
She also condemned anyone with a hand in the misappropriation of the funds as reported, saying it was socially wrong.
"I saw the (embezzlement) allegations on TV just like everyone else. Benefiting illegally from the Covid-19 money is cursed, I, therefore, do not advocate for anyone to benefit from it," she said.