Home
/
Health & Science
MP proposes Bill to fix healthcare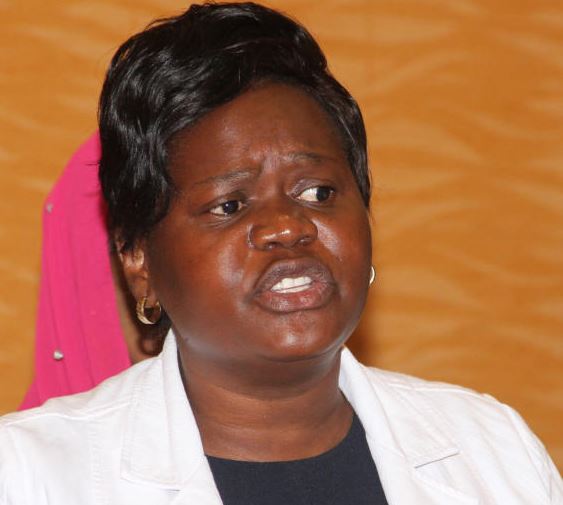 The process through which health facilities become referral hospitals is set to be streamlined with the introduction of the National Referral Health Facilities Bill 2020.
The Bill, drafted by Homa Bay County Member of Parliament Gladys Wanga, also proposes to have an authority which will manage these health facilities.
Each of the referral facilities will then be run by a board of 13 members, among them doctors, nurses, and clinical officers.
The authority will have a council of eight members.
"The functions of the authority shall be to accredit and oversee the management of national referral health facilities in the country; establish national referral health facilities in each county; and upgrade health facilities to the status of national referral facility," reads the Bill in part.
Wanga said while the Bill seeks to increase the number of referral health facilities in the country by having at least one in each county, its main purpose is to restructure how a hospital attains referral status.
"There is no definition (in the law) of what makes a national referral hospital. If I may ask, why is Jaramogi Oginga Odinga Teaching and Referral Hospital or Coast General Teaching and Referral Hospital not a national referral facility," she posed.
Wanga noted that the five national referral hospitals, among them Kenyatta National Hospital, Kenyatta University Hospital, and Moi Teaching and Referral Hospitals were created via legal notices.
As such, this has left managers of the health facilities and residents of areas where there is no referral hospital to beg top leadership to upgrade one to the status.
"That's where this Bill comes in so that I know I don't have to beg anyone to have a referral facility and it becomes a matter of calling for inspection and getting the accreditation, just like ISO certification," she explained.
There are 11 county referral hospitals and five national referral hospitals. If the Bill becomes law, then all the 11 will be upgraded to level six and be national referral hospitals.
As a result, the conditional grant of Sh4.3 billion to the counties where the facilities are located will be sent directly to the hospitals through the Exchequer.
The Kenya Medical Practitioners and Dentists Council has a checklist used to determine what amounts to a referral facility, but has no authority to pronounce a facility as a referral hospital. This gap in the law has given governors leeway to declare hospitals as level four or five without meeting necessary criteria.
Related Topics