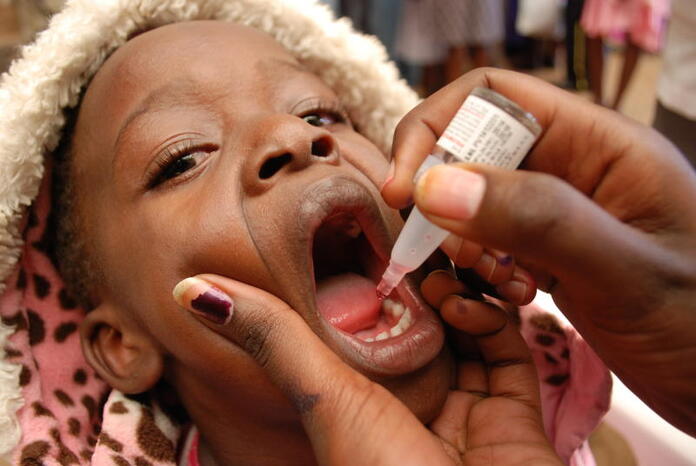 The World Health Organization(WHO) and United Nations International Children's Fund(UNICEF) have warned of a decline in the number of children receiving life-saving vaccines around the world.
However, the emergence of Covid-19 has threatened strides made between the year 2000 to 2018 which has saved an estimated 23 million children's lives.
Recent data by UNICEF, WHO, the Sabin Vaccine Institute and Gavi showed that lockdowns and the phobia of hospitals due to the spiking spread of Covid-19, has hindered the delivery of vaccines in about 68 countries, putting approximately 80 million children under the age of 2 at increased risk of contracting vaccine-preventable diseases.
Prior to the pandemic, global vaccine coverage had mostly stalled at 85 per cent for nearly a decade stagnating the 2030 goal of reaching every child with life-saving vaccines.
According to WHO, the global immunization data from 2019 shows that nearly 14 million zero dose children (those who haven't been immunized) while 6 million receive some, but not all. 66.6 per cent of these zero-dose children are concentrated in ten middle-and low- income counties such as Angola, Philippines, Ethiopia, India, the Democratic Republic of the Congo, Nigeria, Brazil and Pakistan.
In 2019, nearly 14 million children missed out on life-saving vaccines such as measles and diphtheria, tetanus and pertussis (DTP3). According to monthly provisional data reported to the WHO between January and April 2020, as many as 1.4 million fewer doses of DTP3 vaccine have been administered compared to the same period last year, indicating a substantial decrease in children completing the required three doses of the vaccine.
The main reason for this drop in doses administered and children immunized has largely to do with a reluctance to visit vaccination centers because of fear of being exposed to covid-19. According to the survey conducted by UNICEF and WHO, 30 per cent of the respondents also indicated challenges of limited public transport, lockdown measures and physical distancing policies.
Many health workers also suffer from the same fear, making them hesitant to administer the vaccines due to lack of personal protective equipment's or lack of transport means to reach the patients.
The two international bodies continue, reinforcing their capacity to ensure that even as the world battles with the coronavirus pandemic, continued effort must be place to ensure children receive life-saving vaccines.
Related Topics