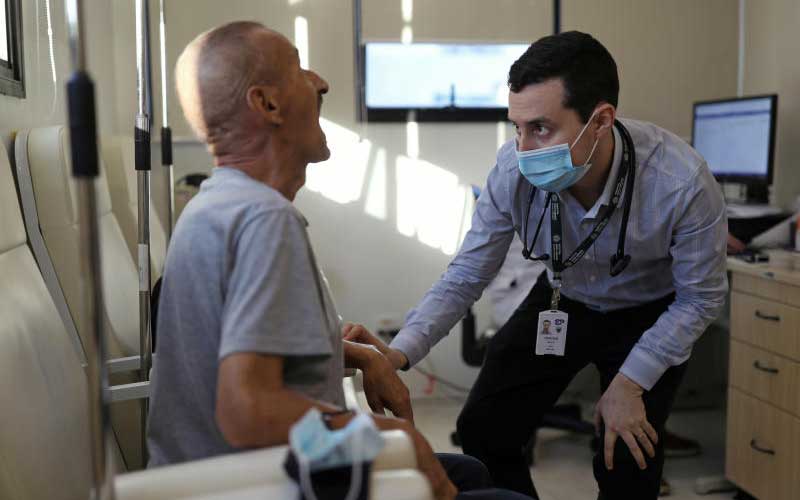 The coronavirus is killing diabetes and hypertension patients more than any other people with underlying medical conditions. By Tuesday, some 197 people had lost their lives due to coronavirus in Kenya. Majority of the people who have succumbed to Covid-19 had diabetes and hypertension.
While the Ministry of Health had not published data relating to the deaths from Covid-19 to underlying conditions, the number of patients who have died and had diabetes and hypertension are anecdotally high. The ministry says the fatalities are disproportionately patients who are already suffering from diabetes, hypertension, lung and heart disease and other conditions that affect the immunity.
For instance, of the mortalities announced on June 18, seven had underlying conditions: four had diabetes, one high blood pressure, one bone cancer and one HIV.
Of the three fatalities reported on May 27, one had diabetes, the second had diabetes and hypertension while the third one had cancer of the breast.
The Acting Director General for Health, Patrick Amoth, said those with diabetes were at a higher risk followed by hypertension and cancer.
By July 4, out of the 154 patients that have succumbed to Covid-19, six had cancer, data from the ministry shows.
Marianne Mureithi, a microbiologist at the University of Nairobi, explained that treatment with chemotherapy was associated with a reduction in CD4 count of cancer patients, and this led to an increased risk of severe Covid-19.
"People who have cancer and are going through chemotherapy have a higher risk of developing severe symptoms. Chemotherapy somehow reduces your CD4 count and the effectiveness of your immune system. The immunity is key in how the disease will progress. If you are compromised in any way this will lead to the disease progressing to you requiring ICU care," she said.
Amref Health Africa CEO Githinji Gitahi said the major factors in Kenya that had been documented was age, diabetes and hypertension. "We have age-related data and we know that age is a major factor. We know that 95 of the 197 deaths are people above 60 years," Dr Githinji said. "We also have a significant number of people between 40 and 59 and these are the number associated with underlying conditions," he said.
Covid, he said, made diabetes worse and may also cause diabetes. "In some people who may have been borderline diabetic, Covid may make it show and become worse," he said, adding that patients with diseases of the cardiovascular system and cancer also had a higher risk.
The National Cancer Institute estimates that 47,887 Kenyans are diagnosed with cancer every year and 32,987 patients die annually.
Dr Amoth said those who are HIV positive had a lower risk of dying from Covid if they were on retroviral therapy.
In a study conducted among 14,616 respondents in June, the Kenya National Bureau of Statistics found that 18.2 per cent of the respondents had at least a member with a pre-existing medical condition diagnosed by a healthcare practitioner.
High blood pressure/hypertension was the most common among the reported conditions with 35 per cent saying they knew someone who had the condition. The ministry says 24 per cent of the adult population - about 6.1 million people - are hypertensive.
The Kenya Health Information System January to March 2020 data from 21 reporting counties on hypertension indicate that a total of 67,465 hypertensive patients were seen and reported. Those hypertensive are disproportionately women, 49,144 were females while 18,231 cases were male.
Diabetes was second with 15 per cent, 11.8 per cent said they knew someone with a chronic lung disease such as asthma and fibrosis, heart disease, heart attack or stroke (3.2 per cent), cancer (2.0), bronchitis (1.6), while 5.8 per cent said they knew someone with a compromised immune system.
Local data on diabetes indicates that there are about 500,000 diabetics and 9,000 deaths each year.
Experts also say that body weight has been associated with increased risk of severe coronavirus.
Dr Mureithi said the more obese a person was, the more the immune system slowed down, and the higher the risk of developing severe disease.
Related Topics