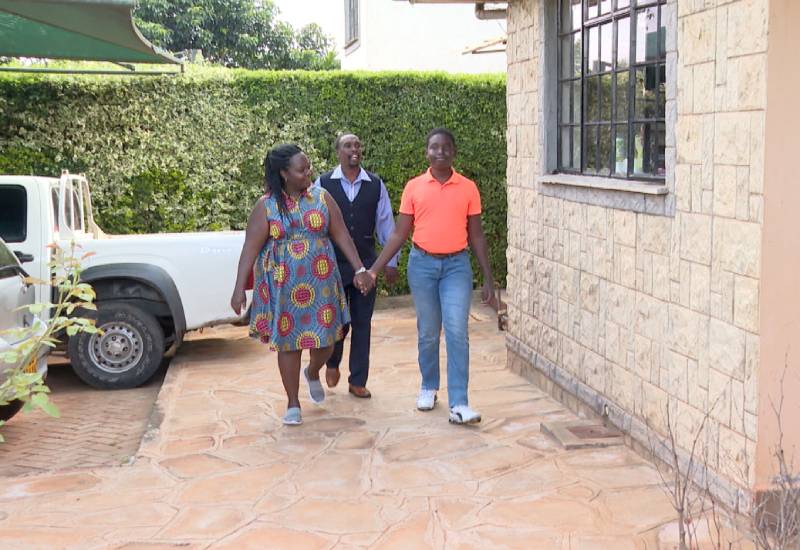 When a pandemic strike, it affects most if not all sectors in a country. Education sector has not been spared either by the Covid-19 pandemic.
As per the government directive, this is an unplanned holiday period for the children. It is well received by school going children unwary of its ultimate cost.
Special needs schools always fill a huge gap of taking care of the children with special needs who are now in the hands of their parents.
It is said being a pastor is a calling and so is being a teacher. The family of Njue Njoroge which lives in Kiambu can attest to that.
Their first born son Immanuel Njue suffers from Autism Spectrum Disorder (ASD) which is a neurodevelopmental disorder that affects an individual's ability to interact with others, communicate and display repetitive behaviours or interests.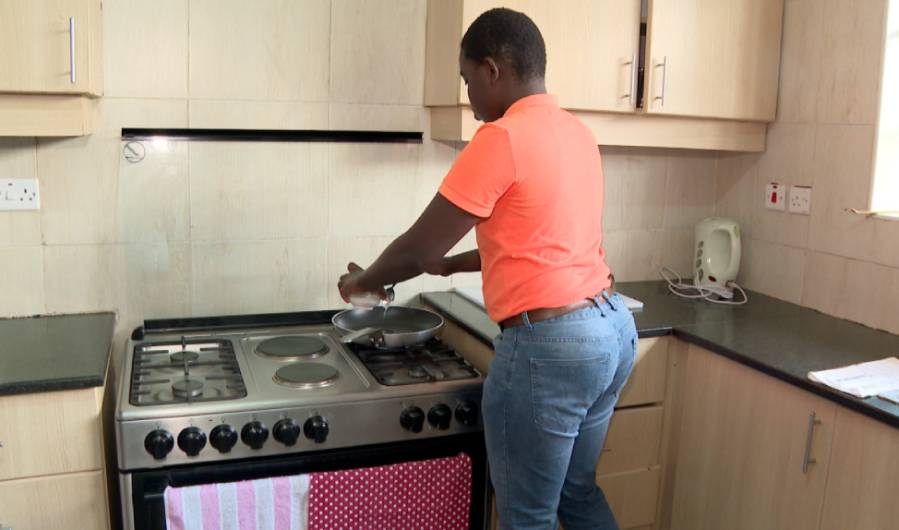 That does not prevent him from growing up fully and exploring his talents during this COVID-19 holiday that has prevented him from going back to school.
He loves cooking, playing golf, drawing and reading books. He is ,16, but his speech is not well developed. He struggles to make a full sentence but eventually mentions that he loves taking care of his younger siblings.
Normally the school would do the hard work of ensuring he exercises in the morning, attends class sessions on time and develops his speech.
"Right now it is quiet challenging to continue with his education but we are focusing on developing his other talents. He is quiet a loner and speaks to himself a lot, but now we have given him a book where he writes his thoughts and we reward when he does not speak to himself, "says Jane Maina Emmanuel's mother.
"Every day is a learning opportunity and we have agreed that teachers are a blessing because we struggle to do what they are able to do seamlessly. There are struggles but we have chosen to overlook them and focus on developing our son wholly," adds Njau Njoroge, Emmanuel's mum.
Due to the measures put in place to prevent the spread of coronavirus his movement is limited to the house. On a good note he has learnt to make a proper omellette.
"We have our happy moments and it's amazing that he is now learning to make soup, previously he cooked dinner for us and I am glad that he wants to continue developing his cookery skills, "says the mum.
Nairobi Early Intervention center is a special needs school that focuses on the development of autistic children. During this pandemic, the school has been thrown off balance forcing the staff to adjust as the days go by.
"We were used to assisting children who depended on us, but now the children are no longer with us and we cannot have physical class sessions with them," says Michael Mutua a Special Education specialist and the head teacher of Nairobi Early Intervention Center.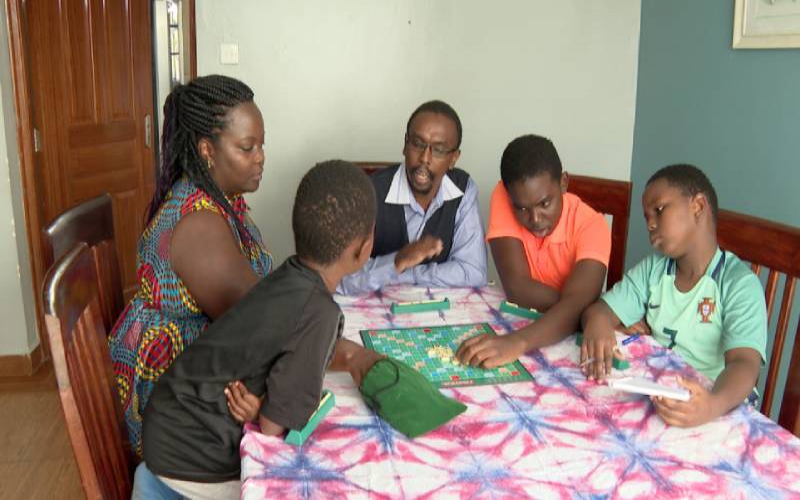 According to the head teacher they understand the struggles that parents and guardians might be going through at this times especially those with children who require special attention.
"As a school we have assigned someone who calls the parents every morning to know how the children are faring on and encourage the parents as well. It is quite tough for them and anxiety might come into play when they are left alone, "says Mutua,
According to Autism Society of Kenya, about one in 88 people has been identified with an Autism Spectrum Disorder (ASD).
Globally, World health organization estimates that 1 in 160 children has autism. The rates of autism in the country have risen so far but there is no proper data recorded of such cases.
A few years ago autism was associated with mental illness, curses or witchcraft resulting to parents confining their autistic children in their homes.
Research shows that early diagnosis of and interventions for autism are more likely to have major long-term positive effects on symptoms and later skills.
The disorder can at times be diagnosed in children before they are 2 years old. Some early signs of autism include engaging in repetitive movements like rocking or arm flapping, the baby prefers to be alone and shows aggressive behavior with self and others, has delayed speech and language skills also prefers specific routines or rituals and gets agitated when they are changed.
It is said that education is what remains after one has forgotten what one has learned in school, as for Emmanuel this holiday granted to him by the ministry of education is an opportunity to improve his skills and bond with his family
Related Topics