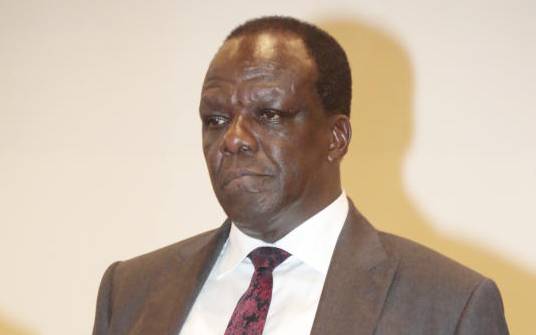 Counties and the national government are embroiled in a tug-of-war over who should control billions of shillings allocated to the Universal Health Coverage (UHC).
The Council of Governors, through its chairman Wycliffe Oparanya (above), yesterday said that come July they will not procure drugs through the Kenya Medical Supplies Authority (Kemsa), national government's main medical supplies agency.
Oparanya said an Intergovernmental Participatory Agreement (IPA) between the Ministry of Health and governors -allowing UHC cash to be given to Kemsa to purchase drugs- was only a temporary measure that ends in June this year.
The deal was meant to accelerate efforts towards achievement of UHC. The governors also promised to invest more resources in their respective health sector to make UHC a success.
"Governors signed IPA with MoH to allow UHC resources to be given to Kemsa to purchase commodities on behalf of counties only as a stop gap measure in this financial year," said Oparanya.
"We do not foresee the application of the IPAs beyond the current financial year."
This agreement, while it does not give counties money directly, it allows them drawing rights of medical supplies and technologies from Kemsa, depending on their needs, which should be within what MoH stipulates.
This is because UHC billions only cover the essential drugs already mapped out by MoH. Counties are therefore required to purchase the remaining drugs using their own budgets.
Between January and June this year, counties have drawing rights of up to Sh8.3 billion from Kemsa.
UHC was launched by President Uhuru Kenyatta in December 2018, and rolled out as a pilot programme in counties of Kisumu, Isiolo, Nyeri and Machakos.
By 2020, the programme is expected to have been fully implemented in all the 47 counties.
Oparanya, who is also Kakamega governor, yesterday said, the move by the national government to control the billions allocated, together with the law that compels counties to purchase drugs from Kemsa will not work for counties, if UHC is to be achieved.
"This is not practical. We have gone to court because of the law and petitioned Parliament to amend it but it has not worked. We are saying cannot accept monopoly of an authority with no capacity to supply drugs. We already have a problem," said Oparanya.
Related Topics