Home
/
Health & Science
Contractor backs cost variation in MES lease deal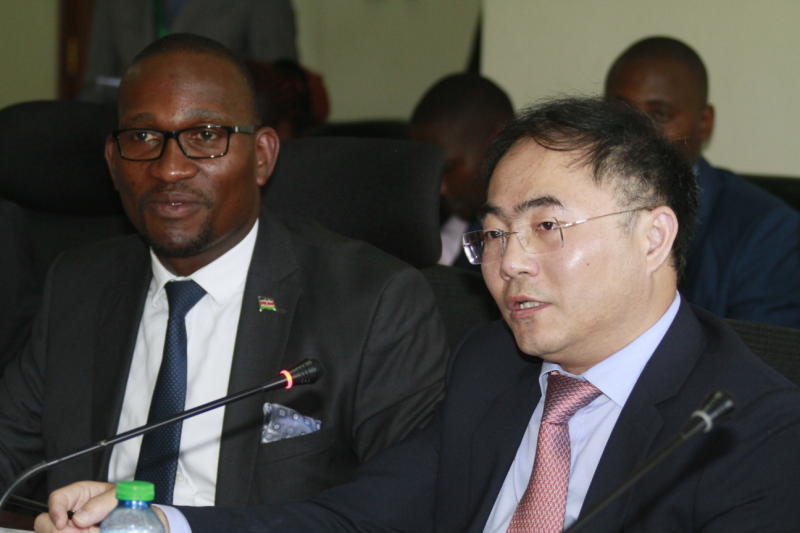 A contractor who supplied theatre equipment for the Sh63 billion Managed Equipment Service (MES) has said that the deal was above board.
China's Shenzhen Mindray biomedical company was awarded Sh4.5 billion contract, to supply theatre equipment after a competitive bid that attracted other international contractors.
The Company's Vice President Lun Tao Yin and Legal Counsel Rzvaldo Shz told the Senate Ad-hoc Committee that their participation in the bid, signing of the contract and delivery of the medical equipment – done by their local partners Megascope Healthcare – was transparent.
"We won the tender in a fair contest. It was a requirement that you must have a local partner and that is how we went into a sub-contract with Megascope who are our partners in Kenya. We later signed the contract with the Ministry of Health of Kenya at that President's house (State House)," explained Tao Yin.
On their part, Megascope Healthcare argued that they went beyond the contractual agreement, which required them to supply the equipment, maintain and train personnel on how to use them.
"They have been instances when we had to go beyond what was in the contract. Like in Meru, we had to refurbish a whole wing so that they can have sufficient space to accommodate the equipment," said General Manager Renne Lupalo.
Lupalo said issues that have been raised against the project, including the cost of equipment, must be looked at as a lease programme and not purchase.
Megascope maintained that it met obligations of installing equipment, which are all operational. The contractor said the machines claimed to be still in store are not part of what they were to supply.
He said the cost of the equipment is higher because other elements such as repairs, maintenance and insurance must be factored in the pricing.
"We have to consider such cases like, if a machine in any of the hospitals breaks down, then it is upon us to either repair, or even supply another one for that hospital, without demanding extra pay because the agreement is that these machines must be in hospitals and working at any given time," he explained.
Challenged by Bungoma Senator Moses Wetangula on pricing, Lupalo explained that the items supplied to counties cannot be single priced since the cost of the supply, maintenance, training, insurance is cumulative.
Take a quick survey and help us improve our website
Take a survey
He explained that although a trolley costs locally Sh22,080, under the MES it is difficult to price it since it has other parameters spread across the year.
Related Topics