Home
/
Health & Science
Pharmacy board failed to inspect Sh63billion MES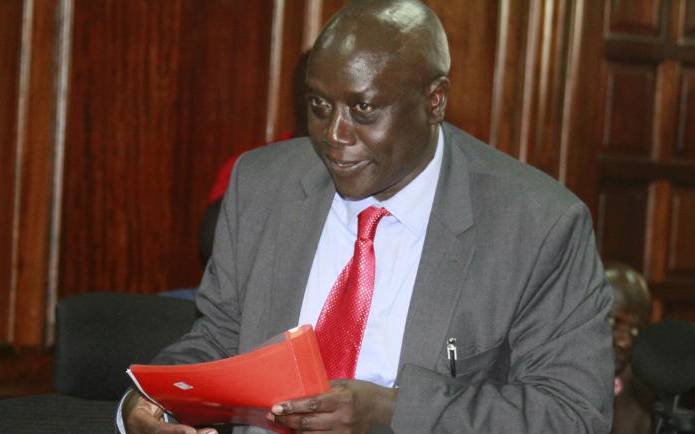 The leased medical equipment supplied to counties have not been inspected by a regulatory agency to ascertain they are not harmful to patients, a parliamentary committee has been told.
The Pharmacy and Poisons Board (PPB) admitted that the Sh63 billion Managed Equipment Service (MES) project equipment supplied to 122 health facilities in 47 counties were neither inspected nor given a clean bill of health before being commissioned.
This means that patients have been using renal dialysis machines and X-ray equipment, among others, that have not been certified to be free of medical risk.
PPB chief executive Fred Siyoi yesterday told a Senate ad hoc committee probing the controversial MES project that they could not test the machines.
"We lack the financial, human and infrastructure capacity to inspect, test and verify the complicated high-risk medical devices coming into the country. We were given a mandate which is not commensurate with our resources, be it financial or human," said Dr Siyoi.
The Fatuma Dullo-led committee heard that the board's only expertise is to list medical devices and reagents supplied to health facilities in the country.
"There are many burials in the villages because such a serious body has been reduced to listing medical devices and other consumables. You are agents of death, not agents of life," said Bomet Senator Christopher Langat.
Ms Dullo, who is the Isiolo senator, asked, "How can you allow in medical equipment whose efficacy is not verified and consumables used by the equipment are not tested? God help Kenya."
Restricted tender
She went on: "From your own admission, it is evident that medical equipment supplied to the health facilities in the counties was done without inspection or vetting."
It also emerged that the Kenya Medical Supplies Authority (Kemsa) awarded a sister company through restricted tendering to supply the commodities, which they later sold to the counties.
Kemsa chief executive Jonah Manjari told the ad hoc committee that they contracted Angelica Medical Supplies Limited, its partner, Bellco SRL (Medtronic), and Carestream Healthcare Inc.
Bellco and Carestream supplied renal and radiology equipment to selected hospitals across the country under the MES programme.
And although the equipment was supplied to the counties in 2015, Kemsa only started supplying the consumables and reagents to be used by the machines six months ago.
Mr Manjari said the medical supplier, which controls about 70 per cent of the market share, supplies the consumables and reagents to counties that make requests through the Logistic Information Management System (LIMS).
Manjari told the committee that Angelica Medical Supplies Ltd was delivering the reagents to counties at Sh1,700 but after negotiations, Angelica supplied the commodities to Kemsa for Sh1,400.
"We have not been directly linked to MES nor responsible for the MES not working. Kemsa only supplies the consumables as requested in the LIMS and we give counties on credit," said Manjari.
Asked why only Angelica Medical Supplies Ltd was given the tender when it was partners with Bellco Company, Manjari said their 'first point of reference' was Bellco, who told them that Angelica was its Kenyan partner.
Bello sent an email to Kemsa assuring it that Angelica could supply the reagents and consumables.
But senators Moses Wetang'ula (Bungoma) and Mwangi Githiomi (Nyandarua) said the deal between Bellco and Angelica was not in the best interest of taxpayers.
"A perception was created that counties were in a serious pandemic situation that needed a solution. A nightmare was created for people to do business at the behest of Kenyan people," said Mr Wetang'ula. Mr Githiomi said, "Counties were coerced to buy reagents from Kemsa. There is no value for money. It is clear that money is being lost through this deal."
Related Topics