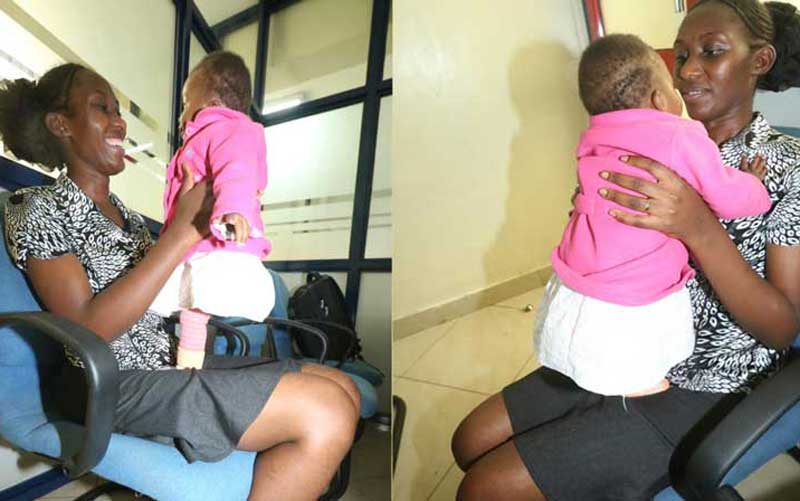 A one-year-old girl needs at least Sh1 million to undergo an open heart surgery at the MP-Shah Hospital in Nairobi today.
Laura Bonita needs the procedure to help proper flow of blood into the heart, but her parents have been unable to raise even a quarter of the amount.
Besides the heart condition, Bonita has also braved multiple health conditions such as club foot and general delayed body development.
She also needs a cleft pallet surgery. The surgery can only be done after the open heart operation which will correct malfunctions of her heart vessels.
"There is evidence of poor pulmonary blood flow and mild hypoplasia of the left pulmonary artery," the clinical report authored by Christine Jowi reads.
Bonita has been frequenting Kijabe Mission Hospital for treatment.
According to her parents, Winnie Moseti and Charles Osinde, the heart condition was discovered after doctors recommended the repair of the cleft pallet.
"The doctor who compiled the anesthesia report cancelled the cleft repair and instead said we should first go for an open heart surgery. This is because the heart, in its current state, can not withstand anesthesia," Ms Moseti said.
Jack Magara, a pediatrician, said the condition occurs among infants and once discovered, a surgery must be conducted urgently.
The parents have been desperately raising funds from well-wishers through various social media platforms, and have managed to raise only Sh60,000.
Related Topics