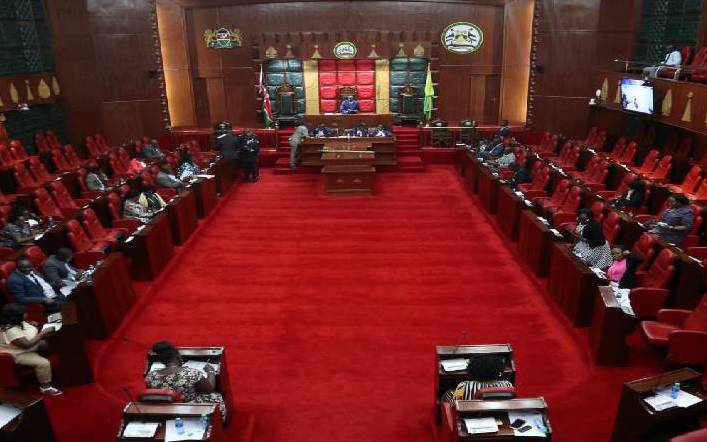 Autism Lights, an NGO that is lobbying for autism national policy in Africa has lauded Nairobi County Assembly for passing the Autism Education motion, saying the move will ease the burden on families with autistic children.
Though some few counties have also passed the motion, Public Policies and Special Projects Africa, Autism Lights Director Wamaratu Chege said Nairobi has shown the direction and it will not take organisation time and resources to lobby for other assemblies for the passage of the good motion.
"The society is affected and it is expensive to handle autism cases alone, it needs resources and time which most families cannot afford," said Chege.
Speaking to Standard Digital, Chege said the passage of the motion made Nairobi the first city in Africa to pass a motion to address the condition,
In a historic moment yesterday, the Assembly unanimously endorsed the motion which will now allow children with Autism in the capital to access effective and appropriate public education that meets their unique needs.
During the session, the MCAs were shocked to find that some families spend up to Sh400,000 every month to manage their autistic child.
Nairobi Nominated MCA June Ndegwa described the motion as a breakthrough for autistic children and their families saying it will reduce the financial burden on many families in the country.
She urged the ward reps to go create awareness among families with autistic children to come out and make sure they are taken to trained caregivers and therapists.
"It is time we stopped politicking and work for the people of this country. We must come out and help those affected by the condition," said Ms Ndegwa.
Autism is a developmental disorder of neurobiological origin that can have lifelong effects in social interaction, ability to communicate ideas and feelings effectively and social skills.
Early interventions, especially in the early childhood development stage, have been proven to be the most effective Autism therapy.
Nairobi now becomes the sixth county to pass the motion after Baringo, Kirinyaga, Garissa, Nyandarua and Tharaka Nithi.
Related Topics