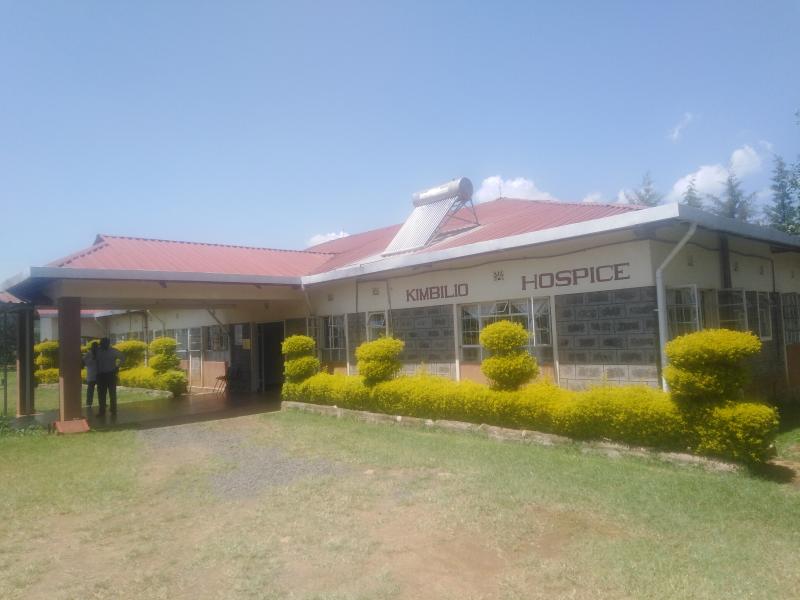 It is 10am at Kimbilio Hospice in Eldoret and a chaplain makes way to a patient lying in bed.
He leans towards him and whispers a word of encouragement. The patient's face lights up and they engage in candid conversation. They close their eyes and pray. A sigh of relief can be heard from the corner of the room.
A counsellor holds a patient's hand and they sit in silence for a while before they start talking. On the other end, a child's gleeful laughter fills the room. Every minute is defined by a different emotion. There are many unspoken things among them. They are all sick, but doctors have stopped giving curative care because their bodies are no longer respond to medication.
Kimbilio hospice runs like an NGO and has 24-bed capacity for adults and children with chronic diseases like cancer, HIV and Aids and stroke.
Mr Daniel Morogo, the patients care moderator, said the victims have been discharged from various health facilities for palliative care.
"At Kimbilio, we do not offer treatment to patients but hope and comfort through managing pain, dressing wounds, counselling as well as giving spiritual nourishment. Majority of these patients are from poor background and in some instances, their families had neglected them due to the burden of managing them," said Mr Morogo.
He said some patients who have been discharged from the centre return after their health deteriorates.
"Caring for these patients requires a lot of diligence and utmost care bearing in mind that it is the end stage of the diseases. Families bring their kin back here due to the intensive care they require," he said.
Morogo said that since opening the centre a decade ago, he has encountered adults and children with different types of cancers.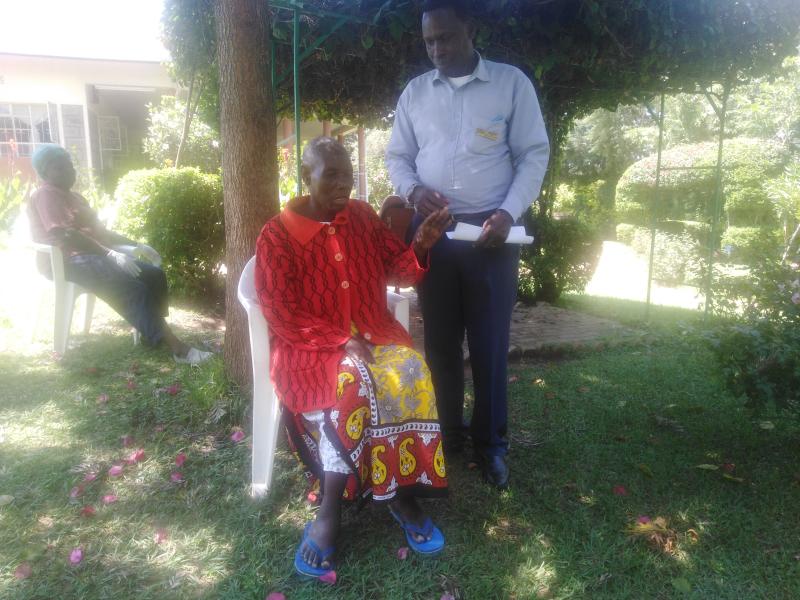 Truphena Chamisa and Hudson Wagila are battling stage four cancer. They are among 10 cancer patients at the centre under palliative care.
"I have breast cancer and the centre has offered relief through palliative care. The wounds were bleeding when I come here and the pain has been managed," said the 66-year-old from Mbale in Vihiga County.
Wagila from Trans Nzoia, 46, has liver cancer.
"I was taking antacids because I was first diagnosed with ulcers. It was after a series of CT scans that doctors discovered that I had stage four liver cancer. And my family brought me here," he said.
A doctor monitors the patients condition every week while nurses and clinical officers are always at hand to attend to various cases.
"The counsellors and chaplain also offer hope to the patients. Those on HIV and Aids therapy always attend their clinics at AMPATH as stipulated by their doctors. We also offer outreach services and follow the progress of the patients and their families back at home," said Morogo.
Since inception, Kimbilio Hospice has served about 1,400 patients.
To cater for the increasing cancer patients, the centre has constructed a 52 bed capacity hospice in the outskirts of Eldoret town for adults and children; as well as an education centre to train healthcare providers and engage in research related to palliative care.
Related Topics