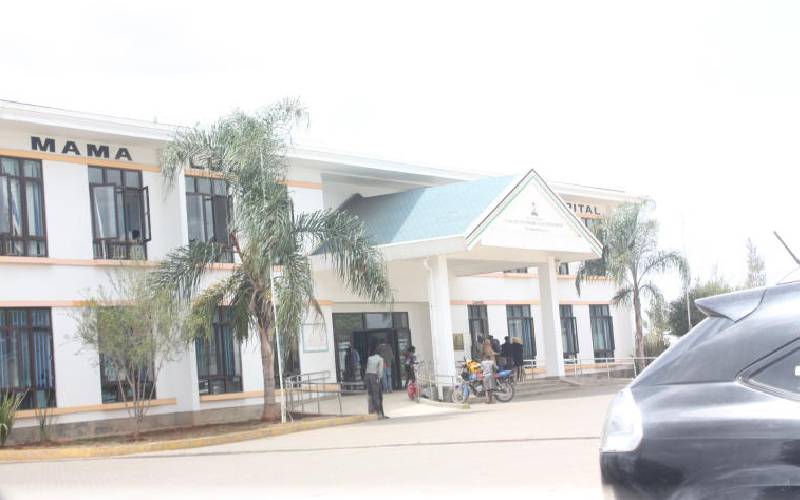 Mama Lucy Kibaki Hospital and Dandora Health Centre are facing shortage of medical staff.
This was revealed during a Public Accounts Committee meeting yesterday.
The watchdog committee was probing how Mama Lucy Kibaki Hospital spent Sh10.3 million on the payment of 94 casuals in the 2017/18 financial yaer as highlighted in a report by Auditor General Edward Ouko.
Mama Lucy Kibaki Hospital is currently operating with only 468 medical staff against a recommended 752 members of staff while Dandora Health Centre has only 47 medical staff instead of the required 107.
Appearing before the committee, County Health Chief Officer Washington Makodingo said the shortage of medical staff cuts across all medical facilities and was not unique to the two hospitals.
"Mama Lucy hospital has been experiencing a chronic shortage of staff, whether skilled or unskilled. Last year, the county only managed to hire 40 nurses and is in the process of hiring another 200. Some of these will be distributed to Mama Lucy Hospital," said Makodingo, explaining that the shortage had been caused by a freeze of hiring by the county.
The chief officer also defended the Sh10.3 million expenditure saying the hospital's board of management was allowed to hire temporary workers.
Mitigate situation
"Given the circumstances, we try and mitigate the situation by hiring low scheme staff to prevent any eventuality which might emerge due to an increase in the number of patients at the facility," he said.
He added that the workers emoluments were approved through the quarterly budget by the Health Management Board as per the Facility Improvement Fund guidelines.
The Nairobi County Government, he said, has however put in place measures to address the shortage with the health docket having received the lions share of Nairobi's Sh35.2 billion budget.
Related Topics