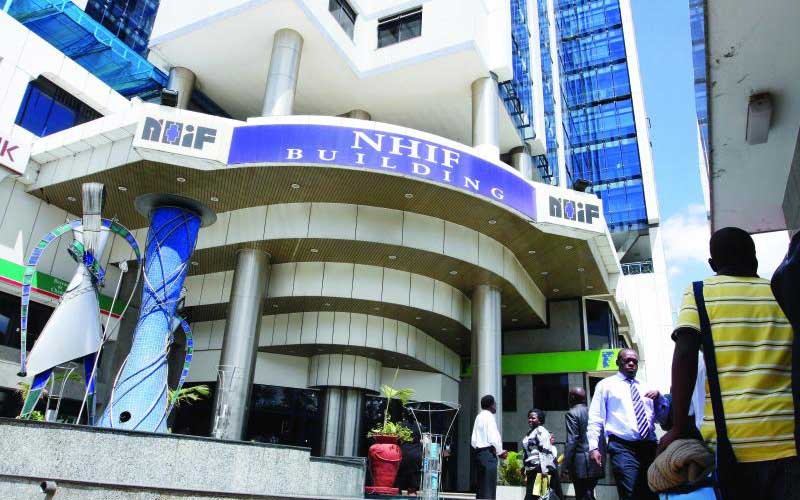 MOMBASA, KENYA: The National Hospital Insurance Fund branch in Mombasa has sparked outrage and anxiety among civil servants and hospitals in Mombasa and Malindi after 'altering' its health insurance cover contracts signed in 2012.
The local branch of the NHIF is accused of targeting civil servants between job groups A and L disqualifying them from capitation of managed and national insurance schemes. These lower cadre workers are now required to sign new contracts.
In Mombasa, hospitals affected include Tudor Healthcare, Nairobi Homes Nursing, Mewa Hospitals, Jocham Hospital, Jambo Health Service Hospital, and Al Farooq. They have all signed a petition questioning the new policy.
In an email sent to hospitals that are affected by the scheme, Intiswar Mohammed, the local NHIF branch manager instructs the hospitals to refer their capitated patients to the NHIF offices "to choose a fresh choice from the list of eligible health facilities from 1st April 2019."
The spiraling row, which has attracted mixed reactions from recipients of the scheme, is threatening to degenerate into a blanket condemnation of the insurer with the local branch of the Union of Kenya Civil Servants UKCS calling it ill-advised and malicious.
According to Fatima Salim Shirazi, the UKCS Mombasa Branch Secretary, the contract, which had been signed by capitated facilities, has been in place since 2012.
"They cannot just wake up one day and decide to move members long-running medical records from hospitals to health center that does not have the capacity to handle their medical requirements," she said.
On their part, the NHIF branch manager clarified that they would pay for the patients that are already in admission but cautioned against admitting new ones.
"Kindly refer any new admissions to Coast General Hospital, Buxton Hospital, Montana Hospital, Bayleaf Hospital, Ganjoni Hospital, and Premier Hospital," says Intiswar Mohammed Said.
Arguing that Mombasa is a metropolitan City with comprehensive medical requirements, the Secretary expressed concern that the new facilities that have been recommended might not be able to handle their members.
The email, which was seen by the Standard, does not explain further the reason for the sudden change but only says that the new contract for the period of 2018-2021, which apparently overrides the existing one for the same period is more elaborate and specific than the one which was in force in the past.
With all indications that the new scheme will spell uncertainty for the Medicare industry in the region, a local private hospital it will be a loss after the insurer sent them an email on 9th
"This is in blatant contravention of our signed contract for 2018-2021," says James Obuya, Jocham Hospital Chief Administrator.
"Kindly present admission requests to our office of up to 8th April 2019 for approval consideration, thereafter, we will not honor any admission requests for the stated job groups," read the email in part.
Union Of Kenya Civil Servants First Deputy Jessy S. Olekina confirms that indeed the civil servant's scheme has a contract that was signed between the government and NHIF which clearly stipulates what benefits they are to get and how to access those benefits.
"What I am gathering is that they are attempting to harmonise civil servants medical scheme with the national scheme," he said.
Olekina said that he has seen the emails announcing the new guidelines and that those sent to facilities in Mombasa in which affects members in job group A to K varies with the Malindi directive which targets civil servants in job group A to L is a contradiction. "And this is the confusion we are talking about," says Olekina.
The Deputy Secretary-General says he is aware that facilities are protesting the changes as they had a contract that extended all the way to 2021. "We cannot have a situation where branches are formulating policy as the NHIF cover is universal. Even their communication through verbal should not deny members service as they have rights as well," he said.
Jocham Hospital raised concern that the communication from the insurer hardly specifies which part or prescribes what cadre of NHIF members the hospital is allowed to see.
Related Topics