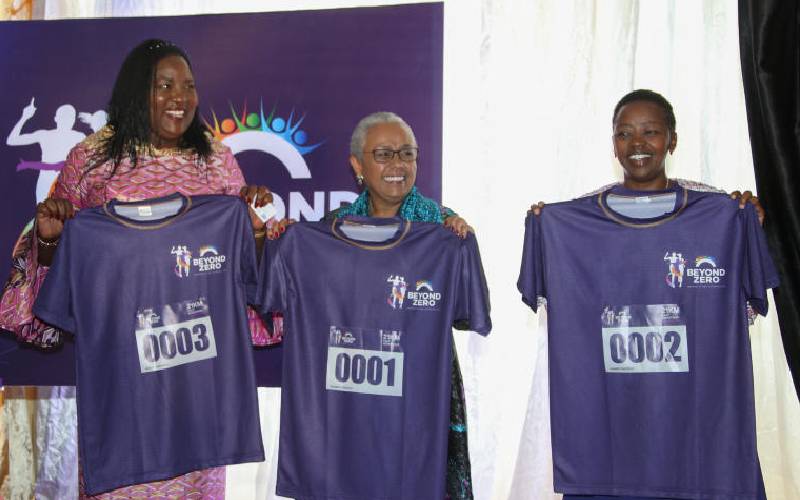 In a move to shine light on preventable maternal deaths and infant mortality, Philips Kenya in collaboration with the Beyond Zero platform has introduced a new segment Philips Lumify Pregnancy 2km Walk targeting pregnant women.
The fourth edition of the Beyond Zero Half Marathon in Nairobi is slated for this Sunday March 10.
The walk is in support of the ambition of the Beyond Zero initiative, and its shared goal to eliminate preventable maternal and infant deaths.
The walk is aimed at educating women about healthy pregnancy and childbirth, and give them access to technology that can potentially save their own lives and the lives of their babies.
About 350 women in their first and second trimesters will participate in the inaugural walk.
The walk aims to take the conversation and motivation of the Beyond Zero initiative a step further by getting the lives it sets out to save involved – not only in the walk, but also in the healthy development of their babies.
The Philips Lumify ultrasound will be used to carry out screenings at the fun walk, by bringing technology that will otherwise only be available at formal hospitals and clinics to the participants.
Mothers-to-be will be able to see high-quality images of their unborn babies on a smartphone, thanks to the mobile app and portable ultrasound.
"As a health technology company dedicated to creating the future of healthcare, we are driven to help solve the world's toughest clinical challenges through meaningful innovation," says Jasper Westerink, CEO, Philips Africa.
"Our new app-based ultra-mobile, ultrasound system - Lumify was launched for the first time in Africa and used at the Beyond Zero Medical Safari in September 2018. These pre-natal screenings ensured that major complications could be detected in advance of labour allowing for the best chance for early intervention to save the lives of Kenya's most vulnerable," added Westerink.
Although many deaths can be prevented with basic imaging technology, women across Africa often die due to avoidable complications during child birth, as they have no access to healthcare technologies to detect critical conditions.