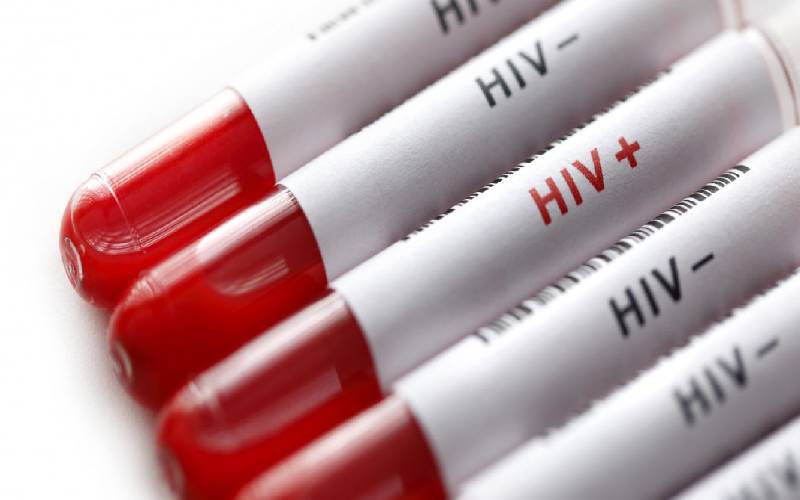 Researchers are inching closer to a possible cure for HIV as a second patient was declared HIV-free after undergoing a bone marrow transplant.
The latest patient supposedly cured of the virus was being treated for a type of cancer of the blood-Hodgkin's lymphoma.
He underwent the bone marrow transplant and later was declared free of HIV.
Doctor cautions
His doctor, Ravindra Gupta, was, however, quick to caution on the latest development.
"It is too early to say he is cured," he told The Guardian.
The man, nicknamed The London Man, was said to have contracted the HIV virus in 2003. He was diagnosed with the cancer in 2012.
Four years later, doctors gave him a bone marrow transplant, and luckily for him, his donor for the marrow had natural immunity to HIV.
Another four years after the transplant, the man has been found to be free of the virus.
Inactive cells
Dr Gupta, a virologist at University of London, described the cure as "remission", a term normally used with cancer patients to mean that one is not cancer free, as the cancer cells are still in the body but inactive.
Unlike in the first case 12 years ago involving Timothy Ray Brown from Berlin, Germany, who described his bone marrow transplant as near death experience, the latest case had minimal side effects, thanks to progress in the medical field.
Bone marrow transplant
Brown, apart from being HIV-positive, had leukemia and had bone marrow transplant after chemotherapy proved futile.
During the treatment, he was put into a medically induced comma to manage the severe side effects of the now outdated immuno-suppresive drugs.
The London Man has not been on Anti-Retroviral Therapy (ART) for 18 months.
Uplifting news
While such news may be uplifting for persons living with the virus, in Kenya ART is still the most effective remedy, as the cost of accessing this new treatment is prohibitive.
Currently, most of the patients travel abroad for bone marrow transplants after being diagnosed with cancer of the blood. The treatment is not available in the country.
Dennis Omondi, a Kenyan journalist who succumbed to leukemia in India, had appealed for Sh12 million to undergo the procedure. He did not make it.
Some 1.4 million Kenyans have HIV, according to the 2018 Kenya Aids Response Progress Report by the National Aids Control Council. Out of these, 779,900 are not on any form of ART treatment.
While there are 28,200 HIV/Aids related deaths annually, cancer kills 33,000 Kenyans in the same period. Due to reduced immunity, cancer is one of the diseases HIV-positive people are susceptible to.
Related Topics