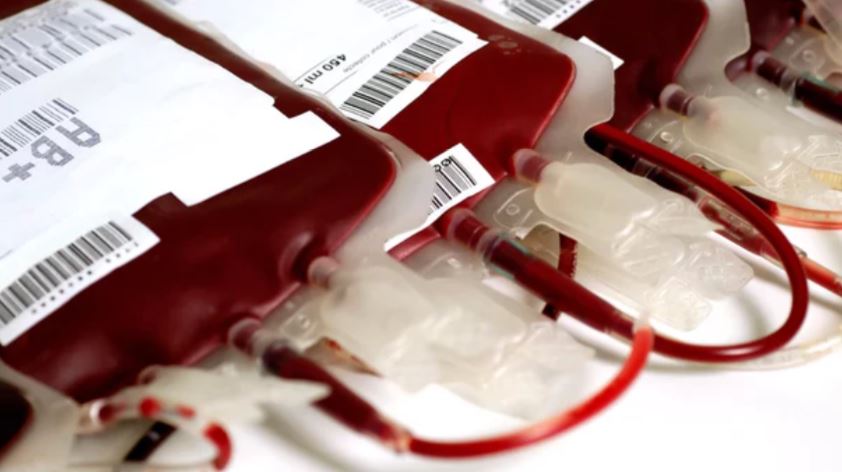 Starved of blood, cash, staff and goodwill, Kenya's national bloodbank is teetering on the brink of moral receivership.
Kenya's only blood bank, formally known as Kenya National Blood Transfusion Services (KNBTS), collects, tests, processes and distributes blood and blood products to all transfusing hospitals in Kenya. Accident victims, anemic patients, people undergoing surgery, sickle cell patients, cancer and leukemia patients look up to the bank for their lives.
But the story of the bank is that of paltry fiscal allocations, Kenyans' lethargy in blood donations and inversely proportionate demands to its capacity.
When terrorists attacked the Dusit Complex in Nairobi last month, KNBTS could not meet the demand for blood from victims and survivors. They had to dash for supplies from Thika, Machakos and Kiambu where they have satellite centres besides otganising an emergency drive.
"Our blood bank in Nairobi was low. We had to pull more units from Machakos, Thika and Nakuru to ensure we had enough," admits KNBTS Director Dr Josephine Githaiga.
For an institution which relies on school students to shore up its supplies, the attack came at the worst of times. The schools had closed for the long holidays, from October to January, and their suppliers had diminished over the period.
According to KNBTS's Key Performance Indicator, the institution is expected to collect 300,000 units of bloodfrom volunteers by the end of the 2018-2019 financial year, a target it is still struggling to meet.
As at the end of January, KNBTS had only collected 164,275 units, a figure that has seen the institution's management and other organisations come up with a blood drive dubbed "Show Your Love" that is to take place on Valentine's Day, in a bid to meet the target.
When the DusitD2 was attacked, hundreds of volunteers and seconded staff mobilised in hospitals and other sites to collect 800 units of blood in a record time. But this positive spirit from Kenyans is not enough to operate on a crisis mode.
"If we all gave blood at least twice a year, there would be no need for the constant blood appeals and it can help us go beyond school-based drives," Githaiga says of the constant blood drives which save the situation at the bank.
A visit at the national blood bank at the KNBTS next to Kenyatta National Hospital (KNH) paints a picture of an institution bogged down by the bureaucratic red tape characteristic of public institutions which are not placed at the core of government functioning.
Two laboratory centrifuge machines used in processing blood broke down several months ago. This has affected the speed at which blood is processed when the institution receives a large number of units.
"We have a backup for the units that have broken down and the Ministry of Health is in the process of procuring more machines," said the director.
KNBTS was allocated Sh175 million in the last financial year to procure equipment. In the current financial year, however, the figure was slashed to Sh154 million.
A spot check by Saturday Standard showed that the institution is under-staffed with the few employees putting up extra hours to save lives.
At the blood screening section that is the most sensitive part in the transfusion business, only two officers operate the sophisticated machines and ensure accuracy of the records.
"If I get it wrong here, it will be difficult to reverse the situation once the blood is transfused to a patient," said Laboratory Scientist Philip Masese.
Once blood is donated, KNBTS goes flat out to protect its integrity by first ensuring proper registration and storage of the units.
Transported in cooler boxes, it is then stored in a quarantine cold room that has a capacity of 5,000 units after the collection of two samples from each unit for testing of HIV, hepatitis B and C plus syphilis.